Mary, a 30-year-old sex worker, happily drinks a beer at one of the bars she works at in downtown Lilongwe. Her grin is reflected in the entirely mirrored walls, lit with red and blue neon lights. 
 
Above her, a DJ sat in an elevated booth is playing pumping dancehall while a handful of people around the bar nod and dance along to the music. It's not even midday yet. 
 
Mary got introduced to the Family Planning Association of Malawi through friends, who invited her to a training session for sex worker 'peer educators' on issues related to sexual and reproductive health and rights as part of the Linkages project. 
 
"I learnt about condoms and even female condoms, which I hadn't heard of before," remembers Mary. 
Life-changing care and support  
But the most life-changing care she received was an HIV test, where she learnt that she was positive and began anti-retroviral treatment (ART). "It was hard for me at first, but then I realized I had to start a new life," says Mary, saying this included being open with her son about her status, who was 15 at the time. 
 
According to UNAIDS 2018 data, 9.2% of adult Malawians are living with HIV. Women and sex workers are disproportionately affected - the same year, 55% of sex workers were estimated to be living with HIV. 
 
Mary says she now feels much healthier and is open with her friends in the sex worker community about her status, also encouraging them to get tested for HIV.  "Linkages brought us all closer together as we became open about these issues with each other," remembers Mary.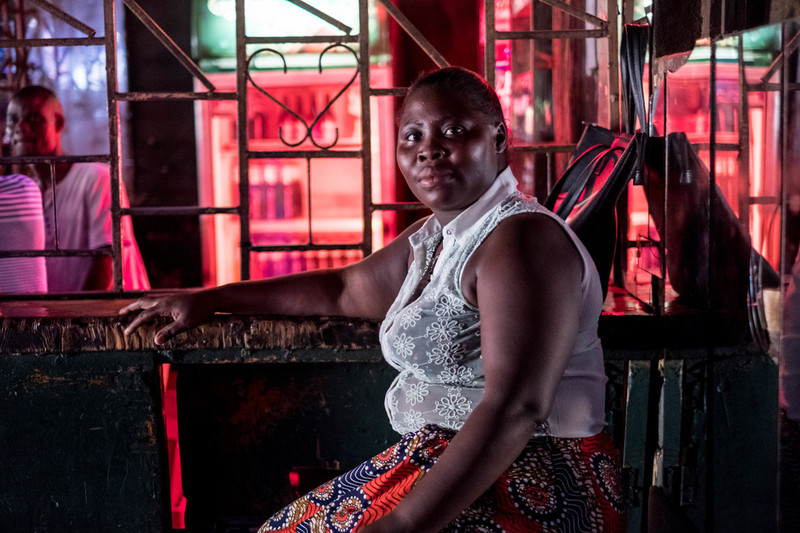 Looking out for other sex workers  
As a peer educator, Mary became a go-to person for other sex workers to turn to in cases of sexual assault. "I'll receive a message from someone who has been assaulted, then call everyone together to discuss the issue, and we'd escort that person to report to police," says Mary. 
 
During the Linkages project - which was impacted by the Global Gag Rule and abruptly discontinued in 2017 - Mary was given an allowance to travel to different 'hotspot' areas. In these bars and lodges, she explains in detail how she would go from room-to-room handing out male and female condoms and showing her peers how to use them. 
 
FPAM healthcare teams would also go directly to the hotspots reaching women with healthcare such as STI testing and abortion counselling. FPAM's teams know how crucial it is to provide healthcare to their clients ensuring it is non-judgmental and confidential. This is a vital service: Mary says she has had four sex worker friends die as a result of unsafe abortions, and lack of knowledge about post-abortion care. 
 
"Since the project ended, most of us find it difficult to access these services," says Mary, adding that "New sex workers don't have the information I have, and without Linkages we're not able to reach all the hotspot bars in Lilongwe to educate them."
Related Member Association
Family Planning Association of Malawi