Emebet Bekele is a former sex worker turned counsellor, who works at the Family Guidance Association of Ethiopia (FGAE) run, confidential clinic in Jimma, Oromia. The clinic was set up in 2014 to help at-risk and underserved populations such as sex workers. The clinic provides free and bespoke services that include HIV and STI testing, treatment and counselling, contraceptives and comprehensive abortion care.
Counselling sex workers
In her new role, Emebet counsels others about HIV and treatment with anti-retroviral drugs, follows up with them and monitors their treatment. Emebet tries to be a role model for other girls and women who are sex workers to adopt a healthier lifestyle
"The nature of the sex work business is very mobile, and they often go to other places when the coffee harvest is good, so I tell them about referrals and take their phone numbers so I can keep counselling them".
"The difficult thing is sex workers using alcohol and drugs with ARVs [anti-retrovirals], which is not good and also means that they forget to take their medication. The best thing is that I know and understand them because I passed through that life. I know where they live so I can call them and drop medicine at their homes."
Bekele regularly tests sex workers and every month, "a minimum of five out of a hundred, maximum ten" test positive for HIV.
An increase in HIV cases
Over the last five years, her reports show an increase in the number of HIV cases due to more sex workers coming in or changing clinics to attend the confidential clinic. Partly because the staff are friendly towards sex workers, who often report facing stigma in other public hospitals or being turned away when staff hear what they do. At the confidential clinic, people can walk-in any time, which better suits the sex worker lifestyle, but crucially, the service is confidential.
"The ARV clinics in government hospitals are separate so everyone knows you have HIV. Also, people will see others crying and say that they have HIV," says Bekele.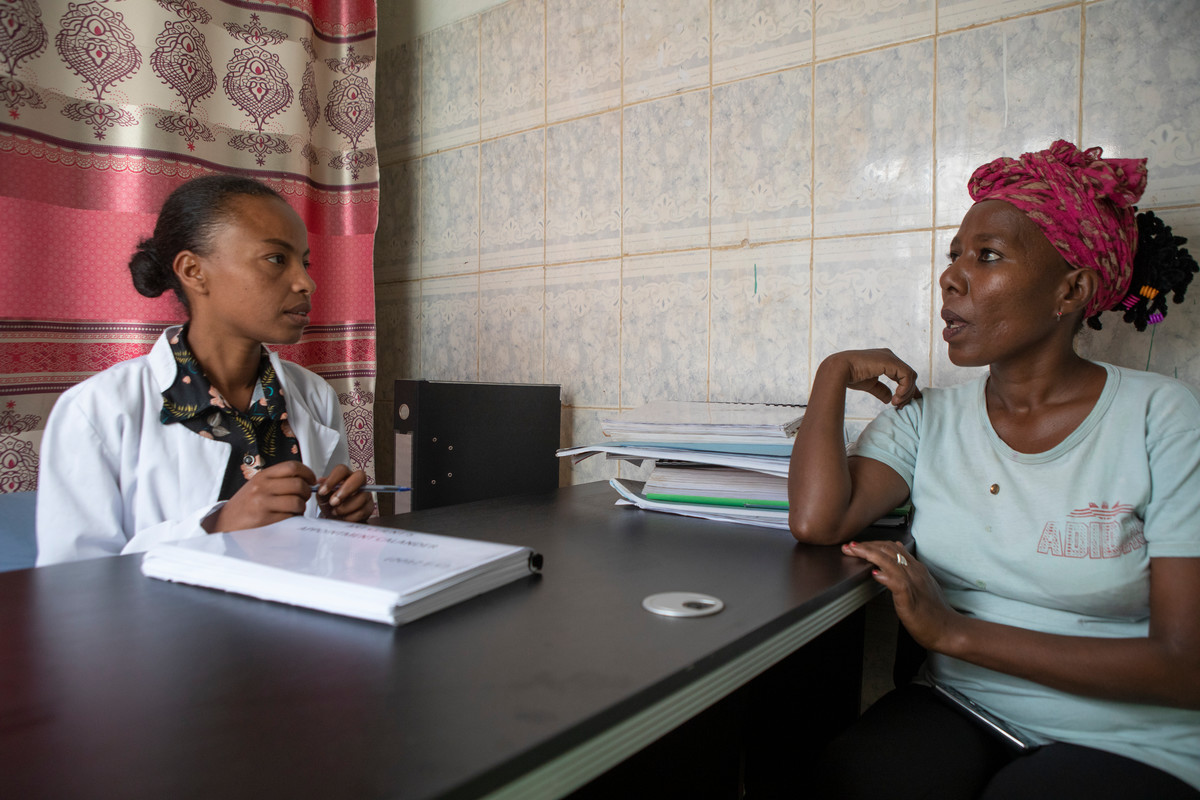 A shared experience
"I used to be a sex worker, so I have a shared experience with them. When I came to this clinic I taught people about this place and the services and I counsel and train them. I didn't have any knowledge about sex work so I also got infected. When I got knowledge, I decided I wanted to do something to help others."
"Sometimes clients add extra money for sex without condoms and sometimes sex workers have been drinking and don't notice their clients have not used condoms. To have sex using a condom usually costs about 300 Ethiopian Birr [roughly USD 7] but it can go as low as 50 Birr [USD 1.20] or 20 Birr [USD 0.50], whereas sex without using a condom costs 200 to 300 Birr more or even up to 1000 Birr [USD 24]."
When Bekele was a sex worker, she would take home about 7,000 to 8,000 Birr per month [roughly USD 170 to 190], after paying job-related expenses such as hotels, as well as for substances like alcohol to get through it. As a counsellor, she now gets 2,000 Birr to cover her travel costs.
"I have already stopped and I'm now a model for these girls. I have financial problems but life is much more than money."
"I see girls aged 10, 13 and 15 who live on the streets and take drugs. Sometimes we bring them from the streets and test them. Most of them are pregnant and I help them."
"This project is useful for our country because there aren't any others helping sex workers and if there are ways to help them, we save many lives and young people. If you teach one sex worker, you teach everyone, from government to university staff and anyone who goes to see them, so I save many lives doing this job."
Related Member Association
Family Guidance Association of Ethiopia