"I've heard kids yelling on the street that there was a program to space pregnancies. I've always wanted to do that for the long term. Until then, I'm still trying with the three-month-old pills. Besides, listening to one of the people advertising these services, the address was not very far from my home."
Claudine, aged 27, is a sex worker. "In the past, I was wary of 'contraceptive' methods. But once I tried them and I didn't notice any negative impact on my body, I made it a habit in order to not get pregnant".
Like all young girls interested in the Women's Integrated Sexual Health (Lot 1) programme services, Claudine arrives shyly at the center where Association pour le Bien-Etre Familial-Naissances Désirables (ABEF-ND) distributes contraceptive methods.
"When I arrived at the center, I thought that there would be no paperwork to do, but I was pleasantly surprised that the organizers want to find out about me and maybe one day they will be able to set up a health centre to follow us regularly," she hopes.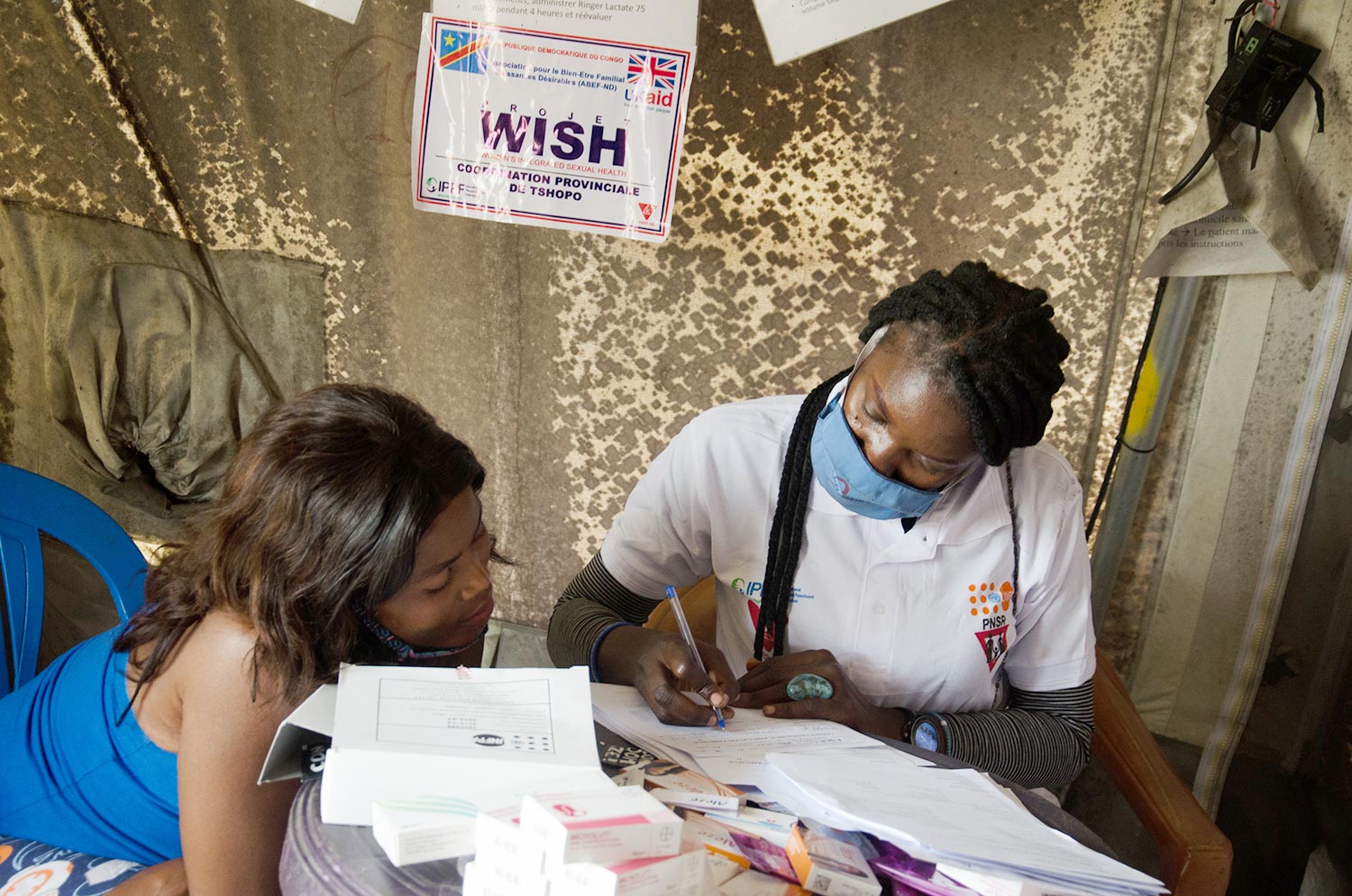 In the DRC, few women raise the subject of sexual violence because they are afraid of being rejected and that "poverty sometimes leads us into sex work," she says. "But the consequences are enormous and sometimes harmful. Girls who are not sensitized will have unsafe abortions and catch sexually transmitted infections."
Claudine has expectations and hopes regarding this kind of activity: "However, if awareness-raising is regulated, even every three months, we will, I think, have fewer young mothers because they will be more knowledgable about family planning".
The WISH project has seen a positive change in women and girls' access to integrated family planning and sexual and reproductive health care. WISH promotes a variety of contraceptive methods and sexual and reproductive health support, ranging from referrals to services for those who need it most.  
"I want to feel free in my sexual activities". I have a boyfriend but that doesn't stop me from doing my life. "I make my livelihood as a sex worker and he is a carpenter. That's how we've been trying to make ends meet since we moved to the capital two years ago."
"We're going back to the village to take a break, it's not a permanent departure."
Claudine and her boyfriend are both from Boende, the capital of the Tshuapa province, in the north-west of the country, 2,285 km from Kinshasa. She was encouraged to move to the capital at the insistence of one of her uncles who had been living there for several years.
"The reality is quite different. We have been able to raise enough money to send goods to the village for the past two years. My companion and I will go back there to rest and maybe come back if we get bored in the village again."
"Pakadjuma is a place where almost everyone comes from the village, but it is only here that I see enough interest from associations to sensitize young girls on family planning by distributing condoms to prevent early pregnancies and sexually transmitted diseases. It's all very interesting. It's an opportunity for us and I think it's one of the things I'll miss the most when I go back to the village. I hope to still have friends here who can send me these methods."
Related Member Association
Association pour le Bien-Etre Familial/Naissances Désirables