"Selling my body doesn't make me a bad person, but working as a peer educator has helped enabled me to help many like me."
Hasina is one of the estimated 1,500 sex workers living in Haunman Tekri, a red-light area in Bhiwandi, a town near Mumbai. When her husband passed away six years ago leaving behind a three-year-old daughter, Hasina turned to sex work as her only option to earn money. She admits that it came with a feeling of powerlessness. "You don't choose this trade; it is the result of life circumstances."
She works as a peer educator with PSK, one of the Family Planning Association of India's (FPAI) clinics. "Working with Parivar Swasthya Kedra (PSK), has made me feel less helpless; it's given me some control over my body; the ability to choose whether or not to bring another life into this world."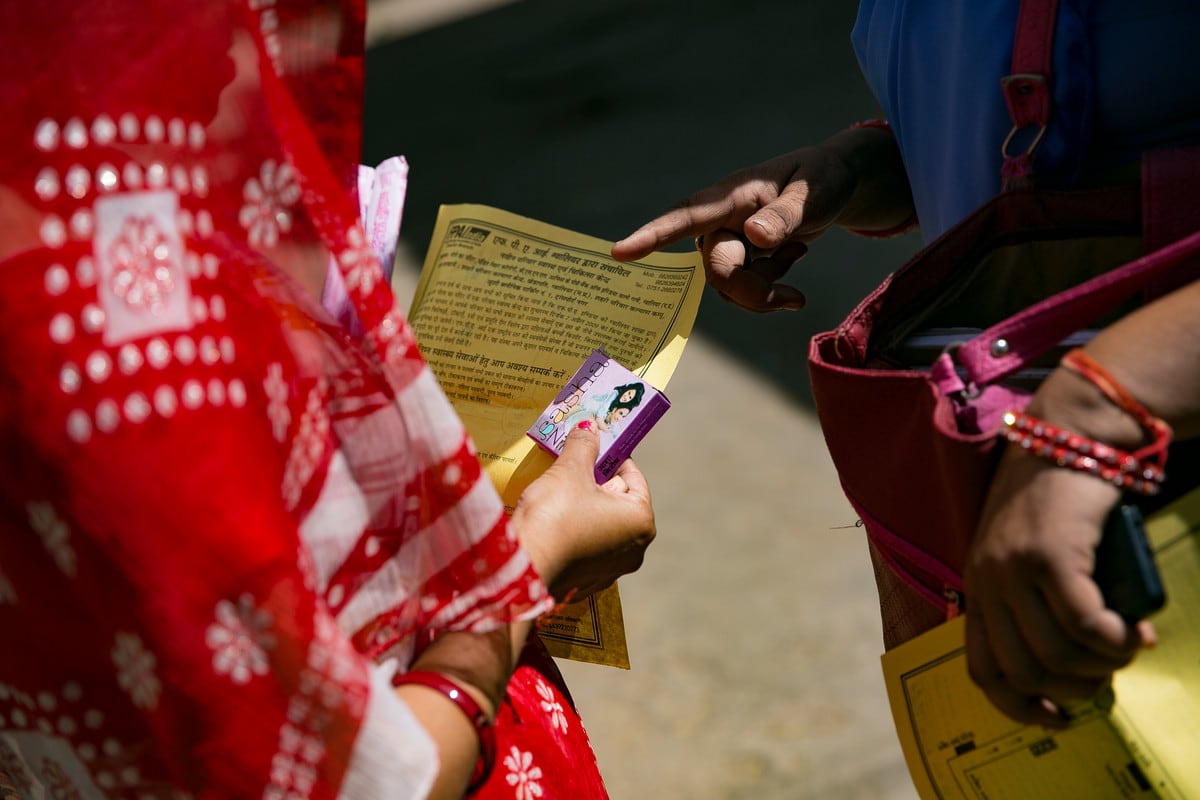 Building trust through education
Hasina has been a peer educator for three years, working within the district to educate other women on safe sex, contraception, and abortion. Hasina admits she was once wary of PSK workers. "I used to think that these workers who insist we use condoms, would only sabotage my clientele. But soon I realized they were only looking out for us."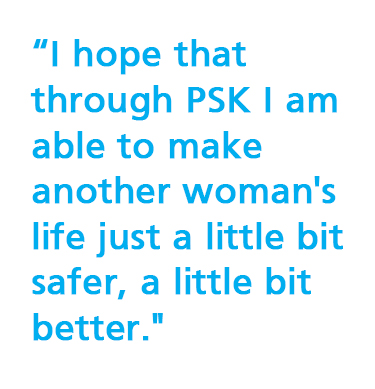 When talking with local women, Hasina advocates the use of contraception but says in the case of an unintended pregnancy, abortion is a viable option. "It's easy to judge us, but many of us have no choice; we simply cannot feed another on just Rs. 400 a day." 
Hasina is now the go-to woman in the district when it comes to sexual health. "Since I am one of them, the women trust me." This is the secret behind PSK success; a model where sex workers educate their peers, understanding the complexities and prejudices of their daily lives. "I hope one day I am able to put all of this behind me. But I hope that through PSK I am able to make another woman's life just a little bit safer, a little bit better."
Do you want to show your support for women and girls to be free to decide what happens to their body? Pledge your voice to our I Decide campaign,IPPF's movement for safe abortion access for all. You'll be provided with toolkits on how to talk about abortion and you'll have access to a range of content from personal testimonies to videos explaining the different types of abortion available.
Related Member Association
Family Planning Association of India