A lot can happen in ten years, and when it comes to sexual and reproductive health and rights (SRHR), that statement could not be more true. Tremendous progress has been made in areas related to gender equality, safe abortion access and LGBTI+ rights – but tragic setbacks have also taken place. As we say goodbye to this decade, we'd like to reflect with you on just some of the milestones and notable events that have taken place in the world of SRHR since 2010. 
2010 – same-sex marriage laws came into effect in Portugal, Iceland and Argentina
Civil unions between same-sex couples had been legal in Portugal since January 2001, but despite allowing some of the rights as married couples, it was still restrictive. For example, it did not allow partner's to take each other's name, and did not allow for certain inheritance rights, which is permitted in marriages. The legalization of same-sex marriage in Portugal rectified this. 
This was followed months later by Iceland – which at the time was the only country in the world to have an openly gay head of state – unanimously passing a law allowing same-sex partners to get married. Shortly after, Argentina took the step of legalizing same-sex marriage, the first country in Latin America to do so. So all in all, the decade was off to a strong start for LGBTI+ rights! 
2011 – "Don't Ask, Don't Tell" policy officially ends in USA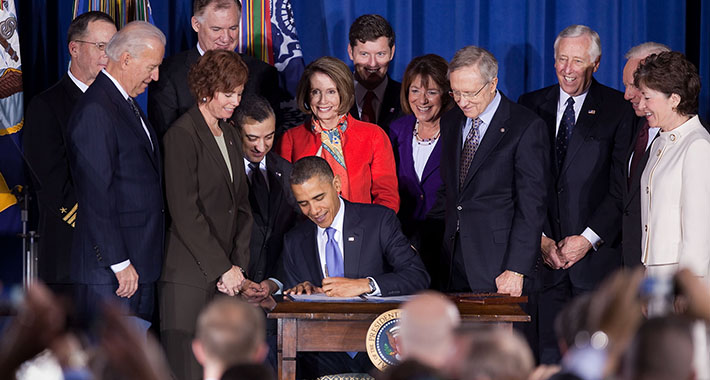 After 17 years in place, the discriminatory "Don't Ask, Don't Tell" policy was officially ended by the US administration. The policy had barred openly gay, lesbian and bisexual people from serving in the military since the mid-90s, but was repealed under President Barack Obama, who said it was "a big step toward fostering justice, fairness and consideration...It is both morally and militarily simply the right thing to do". 
The lifting of this military ban came as a huge relief for those who rightfully believed that serving your country and simply being yourself should not be mutually exclusive. 
2012 – Uruguay decriminalizes abortion 
2012 was the year that Uruguay became only the second country in Latin America to legalize abortion for all women, following in Cuba's footsteps which had decriminalized the procedure decades earlier. After a narrow victory in Uruguay's Senate of 17-14, abortion finally became available on request within the first 12 weeks of pregnancy. 
Unfortunately, other than Cuba and Mexico City, the rest of the region is yet to catch up but the fight for choice and women's rights has been strong and will not rest until all everyone can make decisions about their own bodies.      
2013 – China relaxes one-child policy  
Implemented in 1979, China's one-child policy was a response to a booming birth rate which was fast approaching one billion. It was enforced by offering financial incentives to those who complied, and by fining those who had two or more children. In more extreme cases, forced abortions and mass sterilizations reportedly took place. 
However, concerns about a rapidly aging population were acknowledged and the policy was relaxed in 2013 – an important step towards realizing reproductive health and rights for all citizens.  
2014 – Chibok schoolgirl kidnappings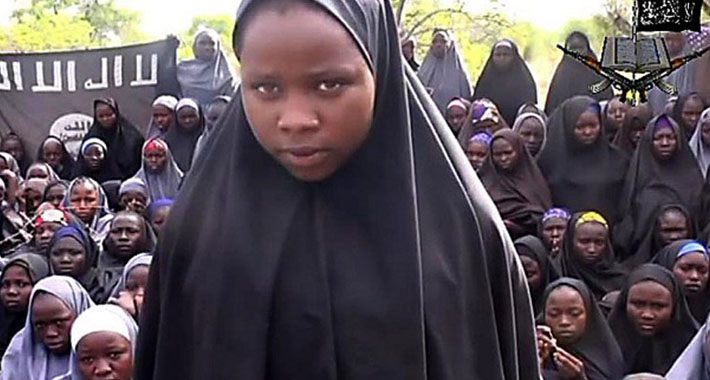 On the night of 14 April 2014, nearly 300 schoolgirls were kidnapped by terrorist group Boko Haram from the town of Chibok in north-eastern Nigeria. The story shocked the world and an international public campaign followed, sparking the viral hashtag #BringBackOurGirls. Over the years, some of the girls have been been released or escaped but over 100 remain missing, leaving too many families grappling with grief and anger over what has happened to their daughters and sisters. 
These terrible events also highlighted a wider assault on the way girls and women are treated around the world, and how accessing education can often involve huge risks. Collectively, we must empower women and girls, expand their educational opportunities, and work every day for their rights until they are no longer singled out simply on the grounds of gender.
2015 – Sustainable Development Goals are launched
In 2015, world leaders agreed to make the world a better place by 2030 by working towards 17 Sustainable Development Goals (SDGs). The SDGs are a call for action by all countries to promote prosperity while protecting the planet, and they present important opportunities for both advocates and service providers of SRHR.
The 2030 Agenda includes many commitments in relation to gender equality and women's and girls' empowerment, and SRHR. In addition, all countries have to take steps to end discrimination and eliminate violence against women and girls as well as harmful practices, such as child, early and forced marriage and female genital mutilation. The 2030 Agenda also requires them to reduce maternal mortality, end the preventable deaths of newborns, and end the AIDS epidemic. Find out more about IPPF's work towards the SDGs.
2016  Canada moves to equalize age of consent 
In 2016 the Canadian government introduced legizlation to change the age of consent for anal sex changed from 18 to 16, in line with other sexual acts. The law as it currently stands states that it is illegal to have anal sex under the age of 18, unless between a husband and wife. Many see this as unconstitutional, and a relic of Victoria-era law designed to punish gay people, in particular young men. 
Following a push from LGBTI+ advocates, the first milestone of introducing legislation to equalize the age of consent took place on 15 November 2016, which this year received royal assent to become law.
2017 – First ever Women's March takes place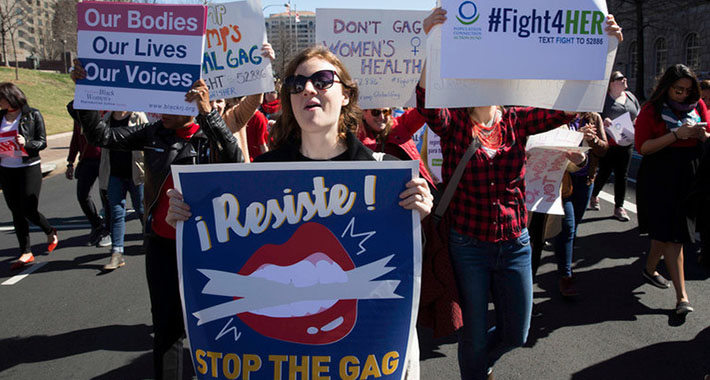 The Women's March took place in locations around the world on 21 January 2017, in a year that also saw the #MeToo movement gain a global audience. As well as women's rights, other areas being advocated at the event included immigration and healthcare reform, and racial equality. Initially taking place in Washington DC, USA, the movement galvanized human rights activists everywhere, with eventual global participation in protests believed to be over 7 million people. 
IPPF proudly took part because of our commitment to securing gender equality and sexual and reproductive health and rights for all. It was a monumental day to stand strong, ready to fight for our rights and for a respectful, inclusive, progressive world. What's more, we're proud to be partnering with Women's March Global to #MarchForOurHumanRights on 18 January 2020! Will you join us?
2018 – Ireland says "Yes" to abortion reform 
25 May 2018 brought a landslide victory for the Yes campaign to repeal the eighth amendment in the Irish constitution, which effectively gave equal rights to the pregnant woman and the fetus. Before this, abortion was only permitted if the woman's life was at risk but not in cases of rape, incest or foetal abnormality. Such strict laws had dire, and in some instances, fatal consequences for women seeking abortion services. Many women were forced to turn to unsafe abortion methods or (for those who could afford it) to seek safe abortion services in the UK.
Following years of campaigning and perseverance, a seismic change in public opinion on abortion had taken place, and the eighth amendment was repealed with 66.4% of voters backing the Yes campaign. Meet some of the people who tirelessly campaigned to make that happen. 
2019 – Austria, Taiwan, Ecuador, Botswana and Bhutan make LGBTI+ strides
In a bumper year for LGBTI+ rights, Austria saw its first same-sex marriage, Taiwan became the first place in Asia to legalize same-sex marriage, Latin America's top court approved same-sex marriage in Ecuador, Botswana's High Court overturned a ban on same-sex relationsips and Bhutan took a historic step towards decriminalizing homosexuality. 
As we enter a new decade, we hope that the remarkable global progress elsewhere inspires and encourages other nations that still impose discriminatory practises on its citizens to reflect and finally do what's right for everyone – regardless of their sexual orientation, gender identity and expression.