For the last six years, Aline Mekone Njanjo has slowly built up the trust of the community around the SOA clinic on the outskirts of Cameroon's capital, Yaoundé.
Aline, a nurse by training, oversees services related to the Global Comprehensive Abortion Care Initiative (GCACI), which aims to increase access to comprehensive abortion care and contraceptive services, particularly to poor and marginalized women.
She joined the clinic when it opened in 2013, as part of the second phase of GCACI in Cameroon, and has watched attitudes to her presence shift from outright hostility to appreciation from women who lack access to other sources of care.
Working directly with young people
"We are located right next to a university, so we work directly with young people, who are our main client base," she said, taking a short break from seeing clients on a busy weekday morning.
"They need help to prevent unintended pregnancy and unsafe abortion, which we see a lot of around here. The students are too scared to go to regular clinics, so will buy drugs from the market for fear of being judged or having to give up their studies."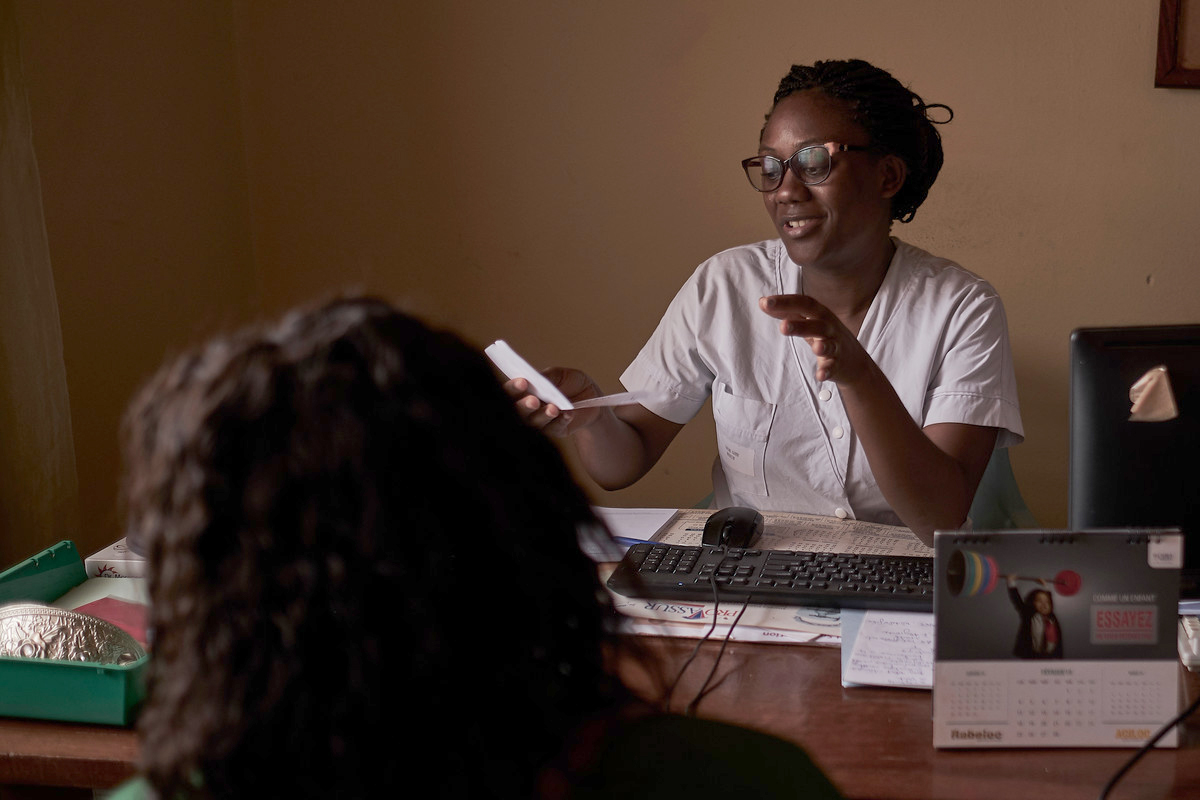 The drugs young women purchase, which might contain herbal mixtures, cheap whisky or bleach, often lead to incomplete abortion, leaving their lives in danger.
The law in Cameroon allows abortion only in the case of rape, incest or to save the mother's life, and traditional attitudes to childbearing along with hardline religious narratives from some churches confer guilt and suspicion on unmarried, pregnant women.
In fact, 77% of all clients seeking abortions were under the age of 25 between January and June 2018 last year, as were a similar proportion of contraceptive clients.
Building relationships
Aline emphasizes "the welcome" above all in building a relationship with vulnerable young women, who may have been refused entry to public facilities due to their age or marital status.
"We try as hard as we can to help the young people who come to us. If we have a case that isn't in line with the law, we still try to welcome her and talk about her options," she explained, struggling to be heard above the sound of children playing in front of the clinic's gates.
"They are often refused access to state services and asked if they have no shame about getting pregnant. [Nurses] often threaten to tell their parents," she added.
Aline has also spearheaded outreach activities in the community to raise awareness of the Cameroon National Planning Association for Family Welfare (CAMNAFAW) clinic, and the varied services it offers.
Outreach work
"A lot has changed since 2013. It was very difficult at the beginning to go into the community and raise awareness, they would call use the "aborters". We did a lot of outreach work to make people realise that abortion care is not only performing abortions," she explained.
"Today, we have a lot more people coming through every week, with big increases in the number of clients passing through the clinic".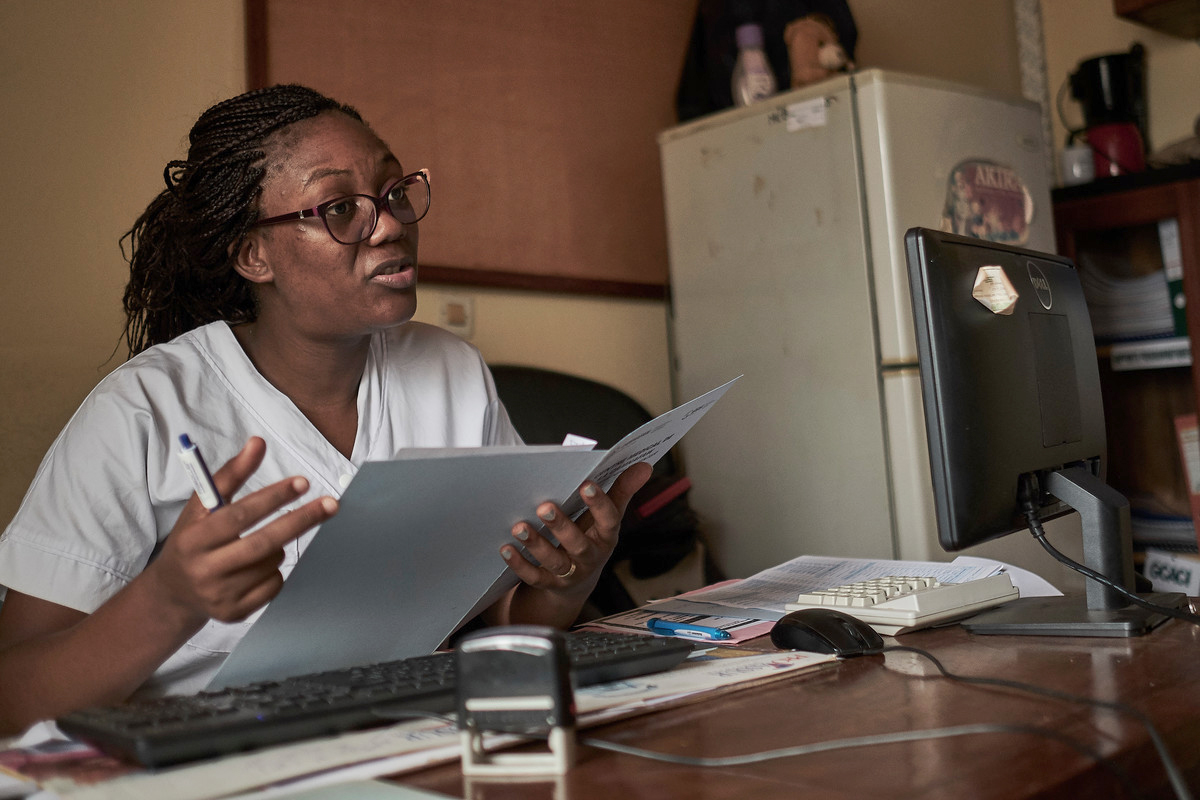 Aline has sat down with village elders, traditional chiefs, women's groups and others to patiently explain what the SOA Clinic offers to potential clients, including saving the lives of women and girls.
At work in the clinic, she reassures women of the efficacy of contraception and goes over the possible side effects, handing out her number for any follow-ups from nervous first timers.
She is determined to travel into villages further away from the Soa Clinic to meet more community representatives, and correct misrepresentations about her work.
"We haven't yet reached everyone and we need to reach further," she resolved.
Related Member Association
Cameroon National Association for Family Welfare