Mother of six Elizabeth Adom rides a staff bus up a long, dusty dirt road, through towering pine trees, past wooden bungalows and the outward stretch of the canopy of cashew trees, to reach the cashew factory she works at in a small town in rural Ghana.
Adom never planned to have six children but struggled to access the right contraception. So when Planned Parenthood Association Ghana (PPAG) along with the Danish Family Planning Association (DFPA) in 2018 began rolling out a project at the factory and in the Mim township to help women like her take control of their reproductive health, she was pleased.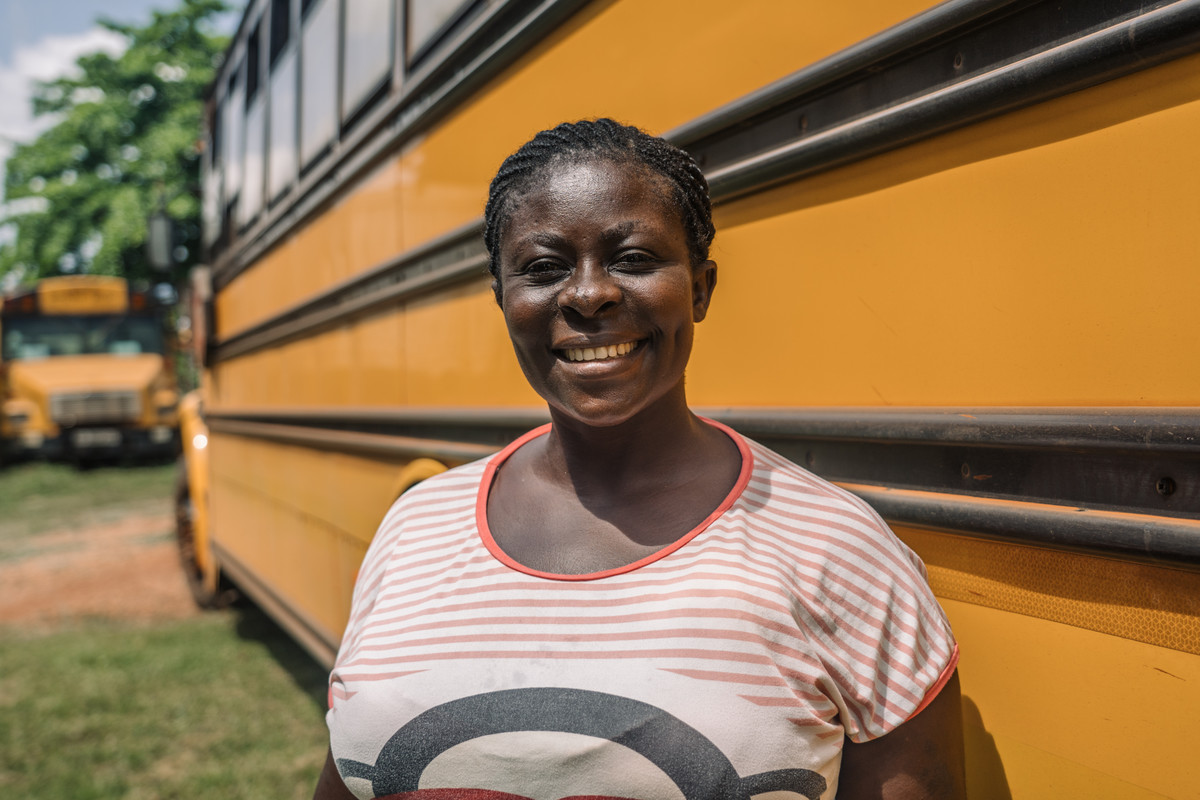 Both PPAG and DFPA are focused on providing sexual and reproductive health and rights (SRHR) information and service, especially for women and girls.
"I am now currently accessing family planning. It is helping me. I don't want to give birth again," Adom emphatically says, while taking a break from peeling cashews at the factory.
As a former-teen mother herself, she also shares what she has learnt with her children.
"[There] is the danger associated with early childbirth, your life becomes difficult, and you encounter so many challenges in your life."
Helping young people
The project also targets young people in Mim, which has a population of about 30,000. Traditionally Mim was known for its timber industry, but in recent years factories have collapsed or had to undergo mass layoffs to survive, leaving many in economic hardship.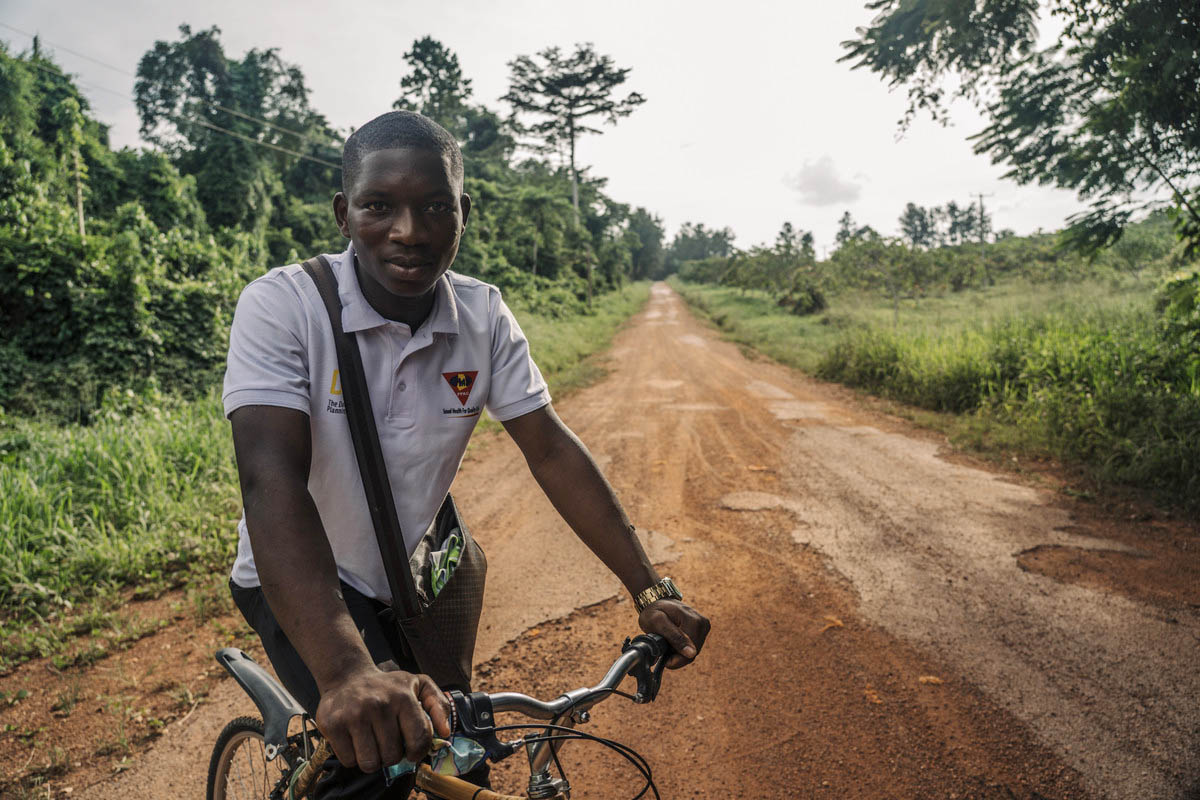 Before rolling out the project, PPAG research of young people in Mim found almost 80 per cent had very low knowledge on SRHR, despite the majority of them having had sex - of those condom use was low, as was seeking STI treatments. Beliefs about rights to access information and services around reproductive healthcare were also low. They were also uncomfortable discussing SRHR with their parents, preferring to speak to their peers.
A meaningful way to get SRHR information both to young people and the factory workers is through peer educators. Adom often meets with a colleague who has received specialised training from PPAG to educate others on SRHR.
Abena Amoah, executive director of PPAG, says in Ghana, education on sexual and reproduction health rights is generally becoming more accepted but a lot more work needs to be done.
"Traditionally, it's not said in the open," she says.
"A lot of people still do not subscribe to providing the information openly on sexual and reproductive health and even providing services."
The four-year project in Mim is supported by private funding.
Health facility staff throughout Mim have been trained in youth-friendly services, to make it easier and quicker to get help and information rather than facing what can be bureaucratic processes in the healthcare system in Ghana.
Patients can access comprehensive abortion care, a range of different contraception options and STI treatments. The project also works with ten schools where clubs have been formed to discuss SRHR.
The project is also gearing up to offer livelihood training so young people can be economically independent, by placing young people from Mim in long-term apprenticeships or offering skills training so they can set up their own businesses.
Discussing sexual health openly
Abdul-Mumin Abukari, the PPAG DFPA Mim project officer says so far, they have seen several positive changes, including creating an environment where SRHR can be discussed openly in the community. He also finds people now realise the need for the services.
"There were a lot of teenage pregnancies, there were a lot of sexually transmitted diseases, there were a lot of challenges in this community, but someway, somehow people felt that it was normal. They had accepted the situation, and they were living with it. So, the project has come to create some kind of awareness on these issues - that there's nothing normal about 13-year-olds and 14-year-olds getting pregnant."
Supporting workers
At Mim Cashew, workers like Adom steam, shell, sort, peel and package the organic cashews for export. The factory has colourful PPAG posters displayed on the walls throughout.
Factory manager Matthew Porter says so far, the project has increased sensitisation amongst the workers to protect themselves and plan their lives.
"People can look after themselves better and their children," he says.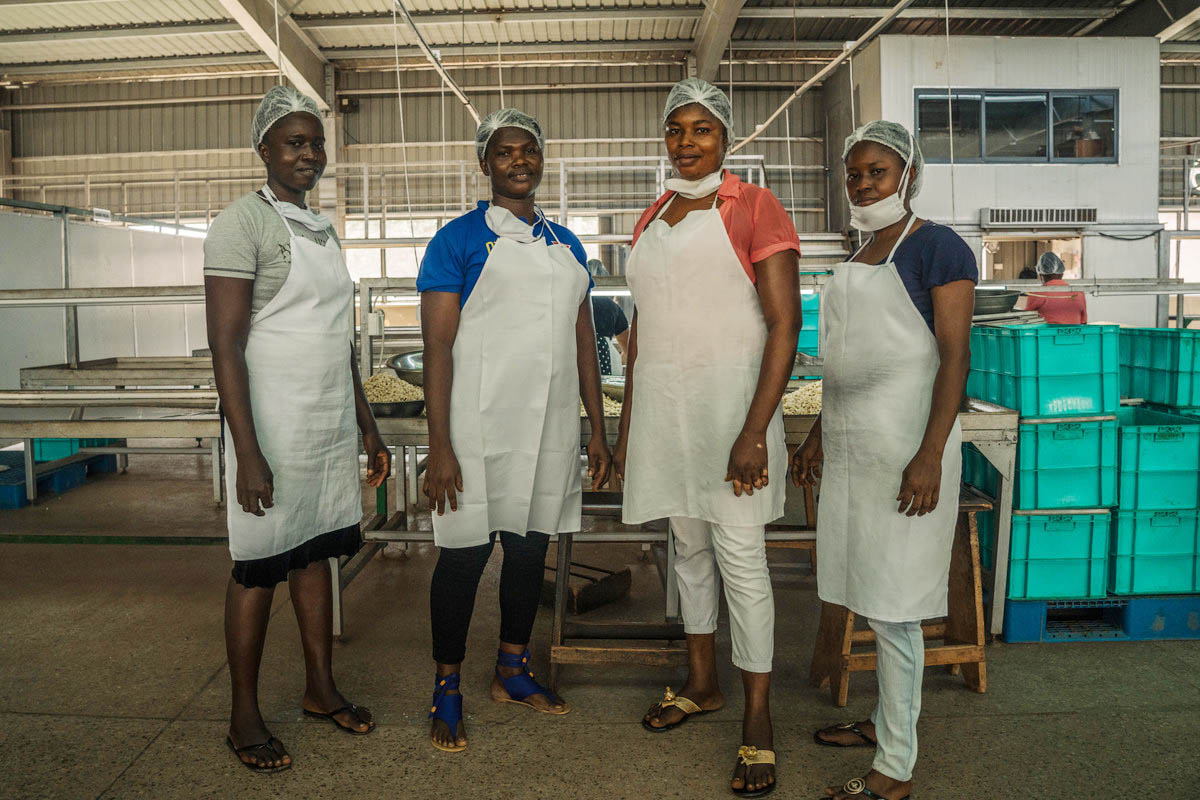 Jemima Akusika Hansen, HR manager at Mim Cashew, says focusing on employees' health also helps the factory.
"We think that if that is done, it will reduce absenteeism, then some of the unintended pregnancies and then STIs will be reduced."
Workers also feel more comfortable in speaking about going for birth control measures at the clinics.
"Now they know pregnancy is a choice. So they plan when they want to have it and when they don't want to."
Subject
Comprehensive Sex Education
Related Member Association
Planned Parenthood Association of Ghana