The women of Guediawaye sit patiently on plastic chairs in neat rows at a local high school, with signs reading "midwife" and "testing" tacked onto classroom doors for the day.
This suburb of Senegal's capital, Dakar, is known for its poverty and high unemployment rates, and the offer of free sexual health consultations and testing has attracted hundreds of teenage girls with their friends, and mothers holding their children's hands.
Guediawaye had its own clinic dedicated to sexual and reproductive health until 2017, when US  funding was cut for the Association Sénégalaise pour le Bien-Être Familial (ASBEF), a member of the International Planned Parenthood Federation (IPPF).
That year, the US administration implemented the "global gag rule", which prohibits foreign non-governmental organizations (NGOs) receiving US assistance from providing abortion care services including advice and advocacy, even with the NGO's non-US funds. Abortion is illegal in Senegal except when three doctors agree the procedure is required to save a mother's life.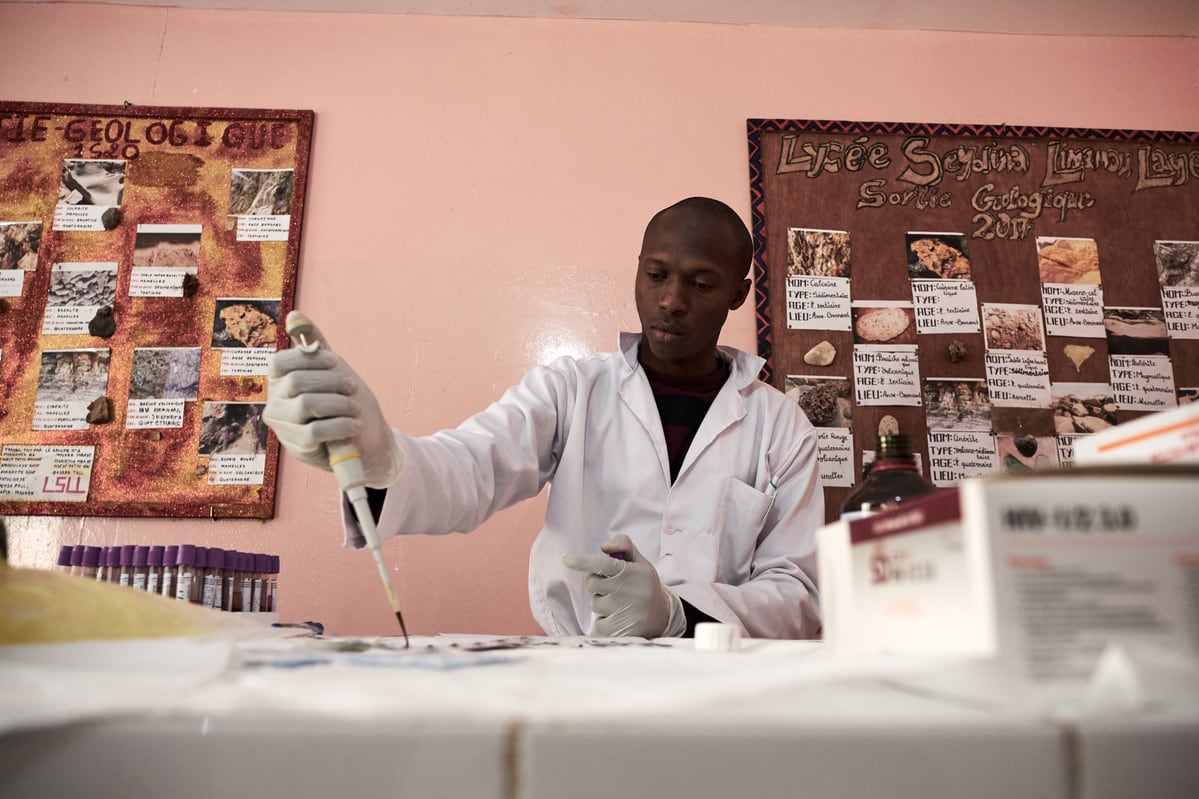 The community in Guediawaye now receives an outreach programme of healthcare advice, testing and prescriptions only several times a year via clinics set up in public spaces, while youth volunteers attempt to fill an information gap in the community on the streets.
Three of ASBEF's five clinics have closed and remaining clinics are limited in their capacity to offer comprehensive services in very poor regions. The alternative offered by government and private clinics is more expensive and often lacks the confidentiality of ASBEF's services, according to clients.
What is the Global Gag Rule?
Show more +
The damage is clear
In Guediawaye, the damage is clear, health workers say, noting an increase in unsafe abortion, teenage pregnancies and sexually transmitted infections, and women waiting until health conditions are more serious before seeking medical advice.
"Quality of life in the suburbs is low and unemployment is high. People struggle to make money to eat, let alone to access proper healthcare," says Myriam Makéba Mingou, Executive Director of ASBEF.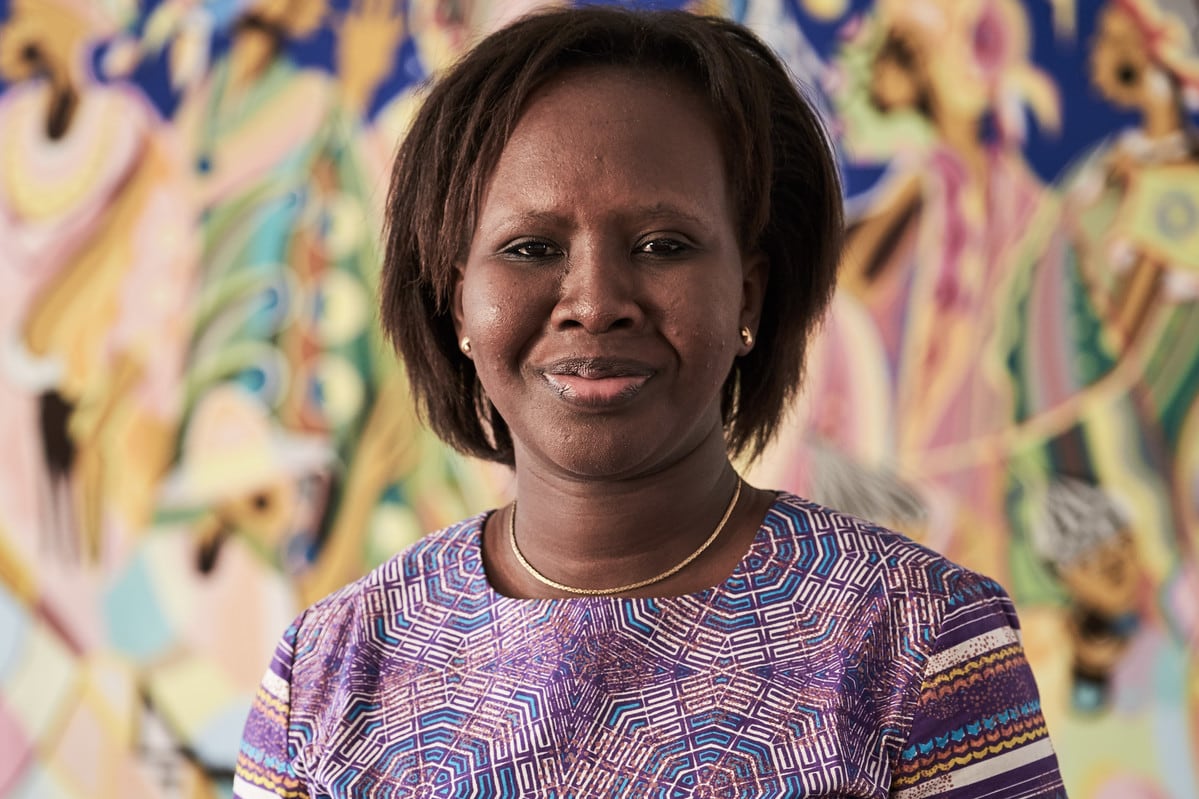 "We are currently assessing how we can fill the gaps left behind by the closure of these three clinics because there are so many women of childbearing age who need these services," she adds.
Some women in Guediawaye travel to ASBEF's main clinic in central Dakar, but others lack the means to pay less than $1 for the bus trip, and have simply stopped accessing care for their reproductive health.
More than 60 percent of Senegalese are aged 24 and under, and the fertility rate stands at 4.2 children per woman, compared to 7.3 in 1980, according to the World Bank. Senegal has made great strides in the area of family planning and infant mortality, which could be at risk of reversing course if new funds are not found to plug the $1.4 million gap left behind by the global gag rule.
Sexuality is still a taboo
Talking about sexuality at home in Senegal remains taboo and illiteracy is common, meaning a key source of information as well as related reproductive services has disappeared from these communities.
Among sexually active women aged 15-19 who are unmarried, 77% have an unmet need for contraception, according to the Guttmacher Institute.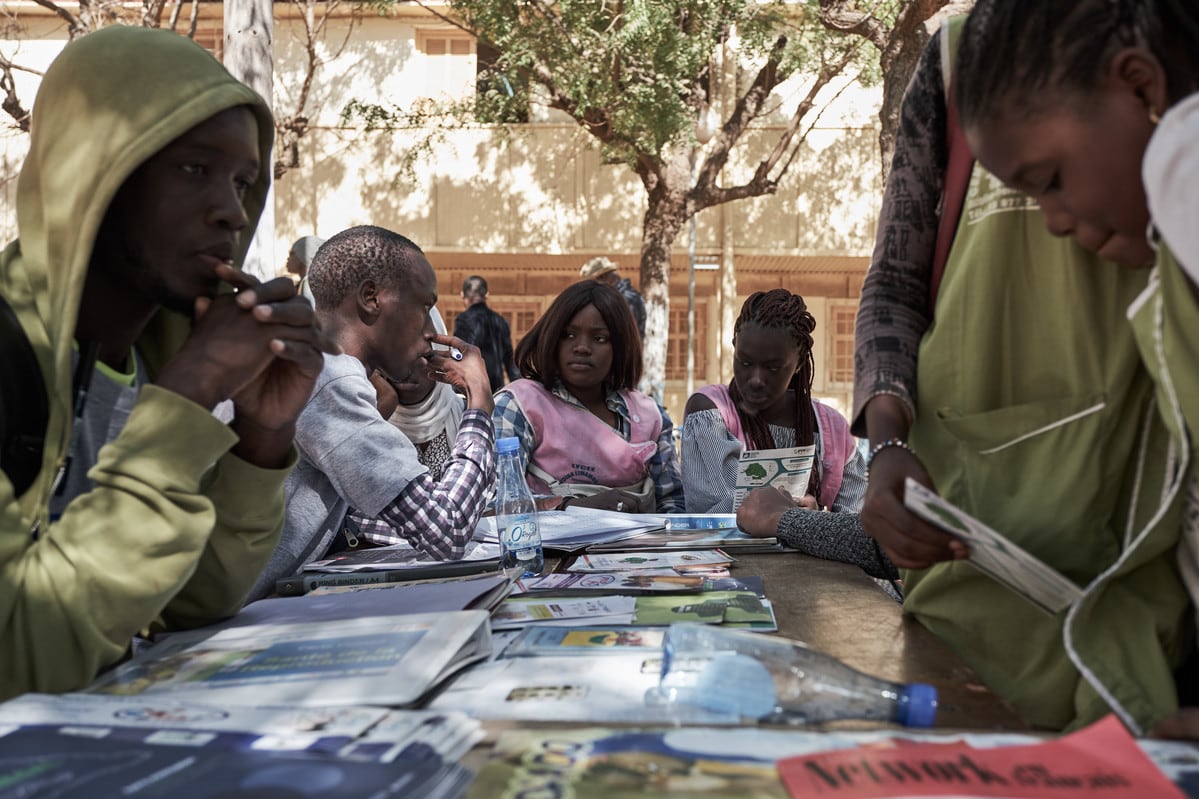 "The most affected people are living in the countryside and in the suburbs. It is there that there has been a real step backwards in the services offered," notes Amadou Malao Sow, ASBEF Vice-president for volunteers. "It's an urgent problem."
In rural areas such as Tambacounda and Richard Toll, where two clinics closed, the global gag rule has also affected the work of 50 community health workers who provided oral and injectable contraceptives, and 300 male peer educators engaging men in family reproductive healthcare.
GGR emergency funding
Nevertheless, ASBEF applied for emergency funding and still provides an innovative, though limited, services to affected populations. "We have now put into place a strategy that allows ASBEF to travel to the patients themselves, offering a mobile service in affected areas that no longer have a permanent presence, for example in Guediawaye. We offer patients free access to midwives and a doctor, HIV testing, and pap smears. Those who cannot afford public health facilities attend these events," says Mingou.
Blog Series
Fighting The Global Gag Rule
Related Member Association