Senegal's IPPF Member Association, Association Sénégalaise pour le Bien-Etre Familial (ASBEF) ran two clinics in the capital, Dakar, until funding was cut in 2017 due to the reinstatement of the Global Gag Rule (GGR) by the US administration. The ASBEF clinic in the struggling suburb of Guediawaye was forced to close as a result of the GGR, leaving just the main headquarters in the heart of the city.
The GGR prohibits foreign non-governmental organizations (NGOs) who receive US assistance from providing abortion care services, even with the NGO's non-US funds. Abortion is illegal in Senegal except when three doctors agree the procedure is required to save a mother's life.
ASBEF applied for emergency funds and now offers an alternative service to the population of Guediawaye, offering sexual and reproductive health services through pop-up clinics.
---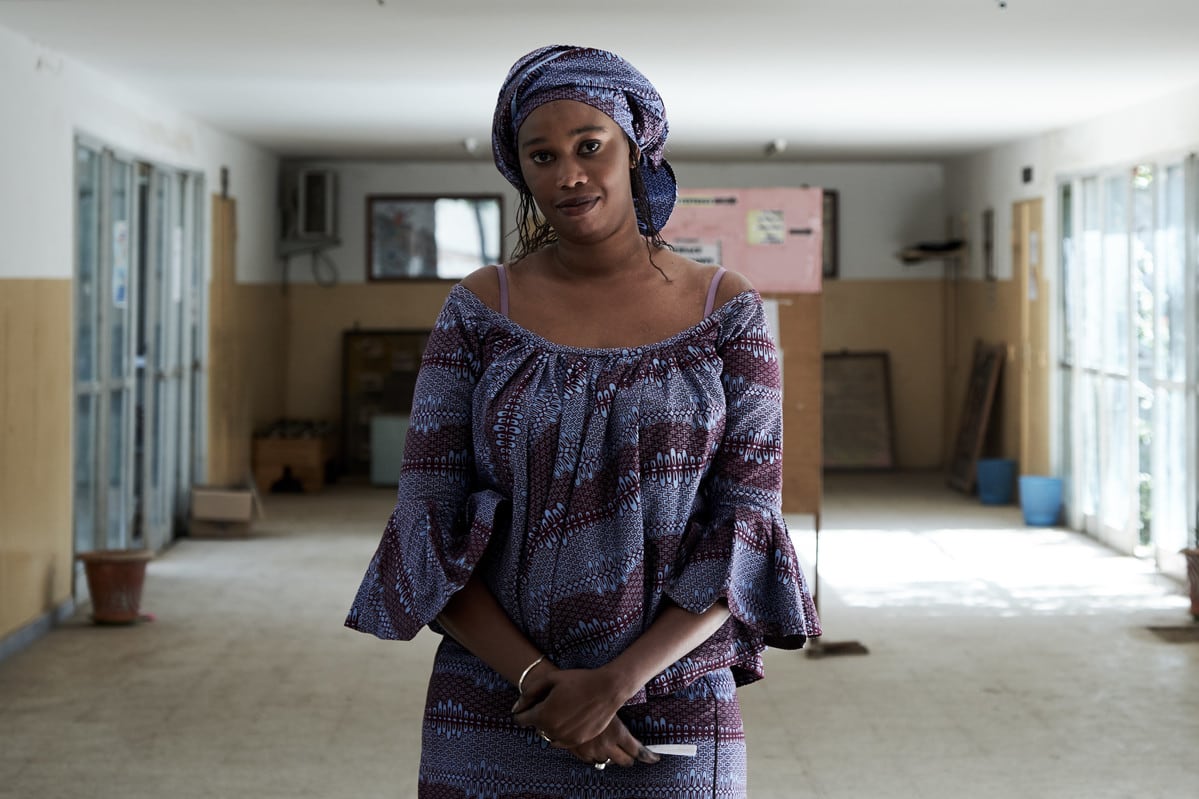 Maguette Mbow, a 33-year-old homemaker, describes how the closure of Association Sénégalaise pour le Bien-Etre Familial clinic in Guediawaye, a suburb of Dakar, has affected her, and explains the difficulties with the alternative providers available. She spoke about how the closure of her local clinic has impacted her life at a pop-up clinic set up for the day at a school in Guediawaye.
"I heard that ASBEF (Association Sénégalaise pour le Bien-Etre Familial), was doing consultations here today and I dropped everything at home to come. There was a clinic here in Guediawaye but we don't have it anymore.
I'm here for family planning because that's what I used to get at the clinic; it was their strong point. I take the Pill and I came to change the type I take, but the midwife advised me today to keep taking the same one. I've used the pill between my pregnancies. I have two children aged 2 and 6, but for now I'm not sure if I want a third child.
When the clinic closed, I started going to the public facilities instead. There is always an enormous queue. You can get there in the morning and wait until 3pm for a consultation. (The closure) has affected everyone here very seriously. All my friends and family went to ASBEF Guediawaye, but now we are in the other public and private clinics receiving a really poor service.
I had all of my pre-natal care at ASBEF and when I was younger I used the services for young people as well. They helped me take the morning after pill a few times and that really left its mark on me. They are great with young people; they are knowledgeable and really good with teenagers. There are still taboos surrounding sexuality in Senegal but they know how to handle them.
These days, when ASBEF come to Guediawaye they have to set up in different places each time. It's a bit annoying because if you know a place well and it's full of well-trained people who you know personally, you feel more at ease. I would like things to go back to how they were before, and for the clinic to reopen. I would also have liked to send my children there one day when the time came, to benefit from the same service.
Sometimes I travel right into Dakar for a consultation at the ASBEF headquarters, but often I don't have the money."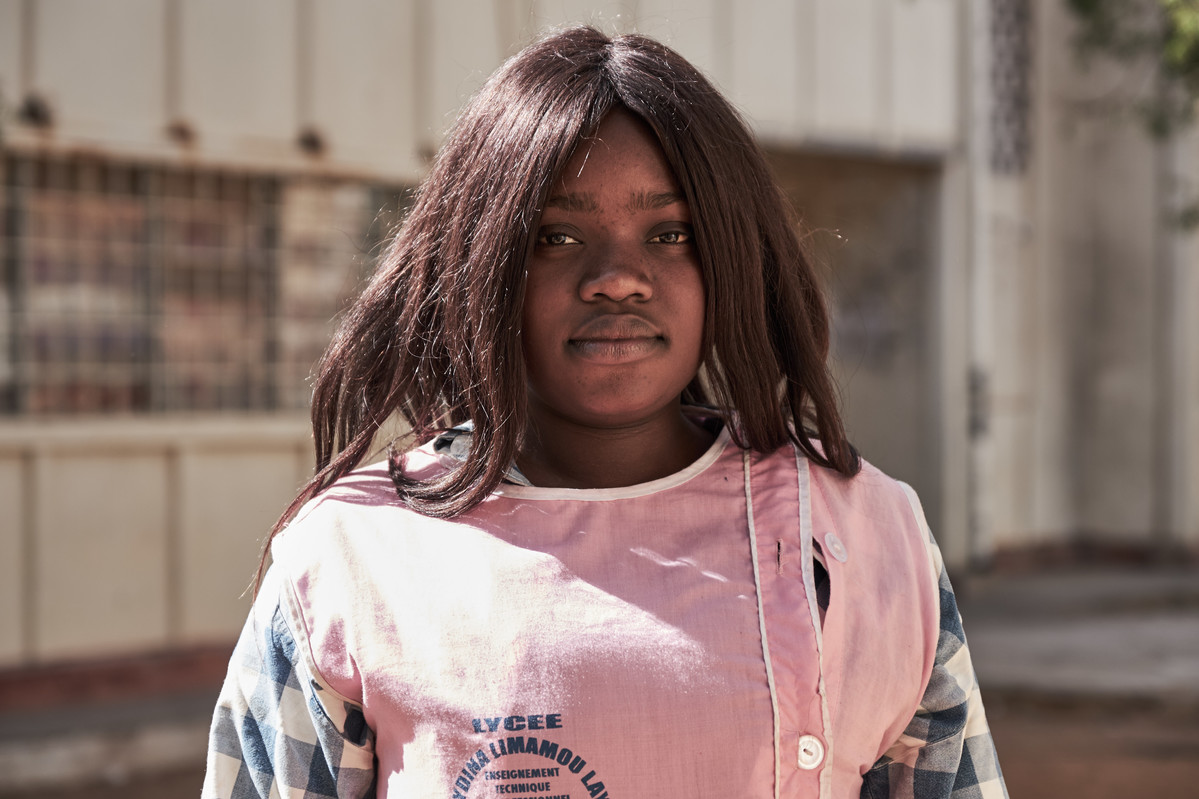 Fatou Bimtou Diop, 20, is a final year student at Lycée Seydina Limamou Laye in Guediawaye. She explains why the closure of the Association Sénégalaise pour le Bien-Etre Familial clinic in her area in 2017 means she no longer regularly seeks advice on her sexual health.
"I came here today for a consultation. I haven't been for two years because the clinic closed. I don't know why that happened but I would really like that decision to be reversed.
Yes, there are other clinics here but I don't feel as relaxed as with ASBEF (Association Sénégalaise pour le Bien-Etre Familial). I used to feel really at ease because there were other young people like me there. In the other clinics I know I might see someone's mother or my aunties and it worries me too much.
They explained things well and the set-up felt secure. We could talk about the intimate problems that were affecting us to the ASBEF staff. I went because I have really painful periods, for example. Sometimes I wouldn't have the nerve to ask certain questions but my friends who went to the ASBEF clinic would ask and then tell me the responses that they got.
These days we end up talking a lot about girls who are 14,15 years old who are pregnant. When the ASBEF clinic was there it was really rare to see a girl that young with a baby but now it happens very frequently. A friend's younger sister has a little boy now and she had to have a caesarian section because she's younger than us.
The clinic in Dakar is too far away. I have to go to school during the day so I can't take the time off. I came to the session today at school and it was good to discuss my problems, but it took quite a long time to get seen by a midwife."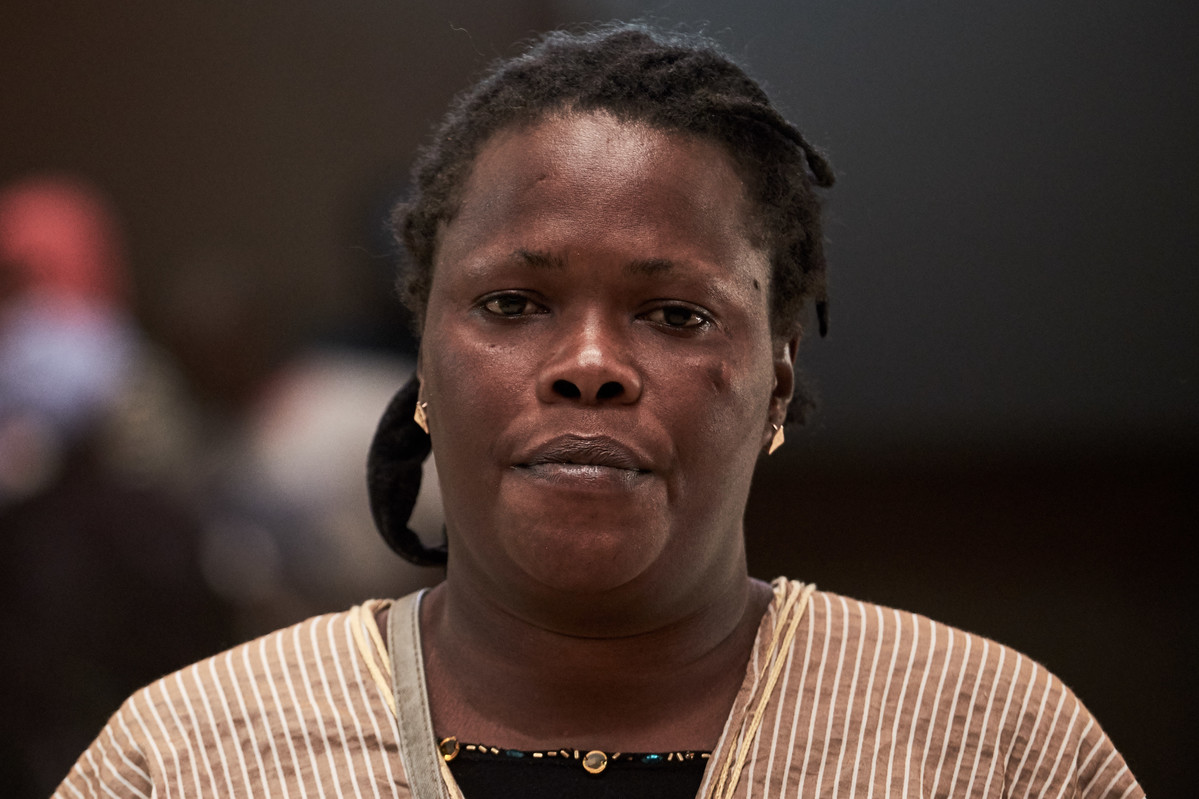 Ngouye Cissé, a 30-year-old woman who gave birth to her first child in her early teens, but who has since used regular contraception provided by ASBEF (Association Sénégalaise pour le Bien-Etre Familial). She visits the association's pop-up clinics whenever they are in Guediawaye.
"I used to attend the clinic regularly and then one day I didn't know what happened. The clinic just shut down.
Senegal's economic situation is difficult and we don't have a lot of money. The fees for a consultation are quite expensive, but when ASBEF does come into the community it's free.
I most recently visited the pop-up clinic because I was having some vaginal discharge and I didn't know why. The midwife took care of me and gave me some advice and medication.
Before I came here for my check-up, the public hospital was asking me to do a lot of tests and I was afraid I had some kind of terrible disease. But when I came to the ASBEF midwife simply listened to me, explained what I had, and then gave me the right medication straight away. I feel really relieved.
I'm divorced and I have three boys. I had pre-natal care with ASBEF for the first two pregnancies, but with the third, my 2-year-old son, I had to go to a public hospital. The experiences couldn't be more different. First, there is a big difference in price, as ASBEF is much cheaper. Also, at the ASBEF clinic we are really listened to. The midwife explains things and gives me information. We can talk about our problems openly and without fear, unlike in other health centers.
What I see now that the clinic has closed is a lot more pregnant young girls, problems with STIs and in order to get treatment we have to go to the public and private clinics.
When people hear that ASBEF is back in town there is a huge rush to get a consultation, because the need is there but people don't know where else to go. Unfortunately, the transport to go to the clinic in Dakar costs a lot of money for us that we don't have. Some households don't even have enough to eat.
There isn't a huge difference between the consultations in the old clinic and the pop-up events that ASBEF organize. They still listen to you properly and it's well organized. It just takes longer to get seen."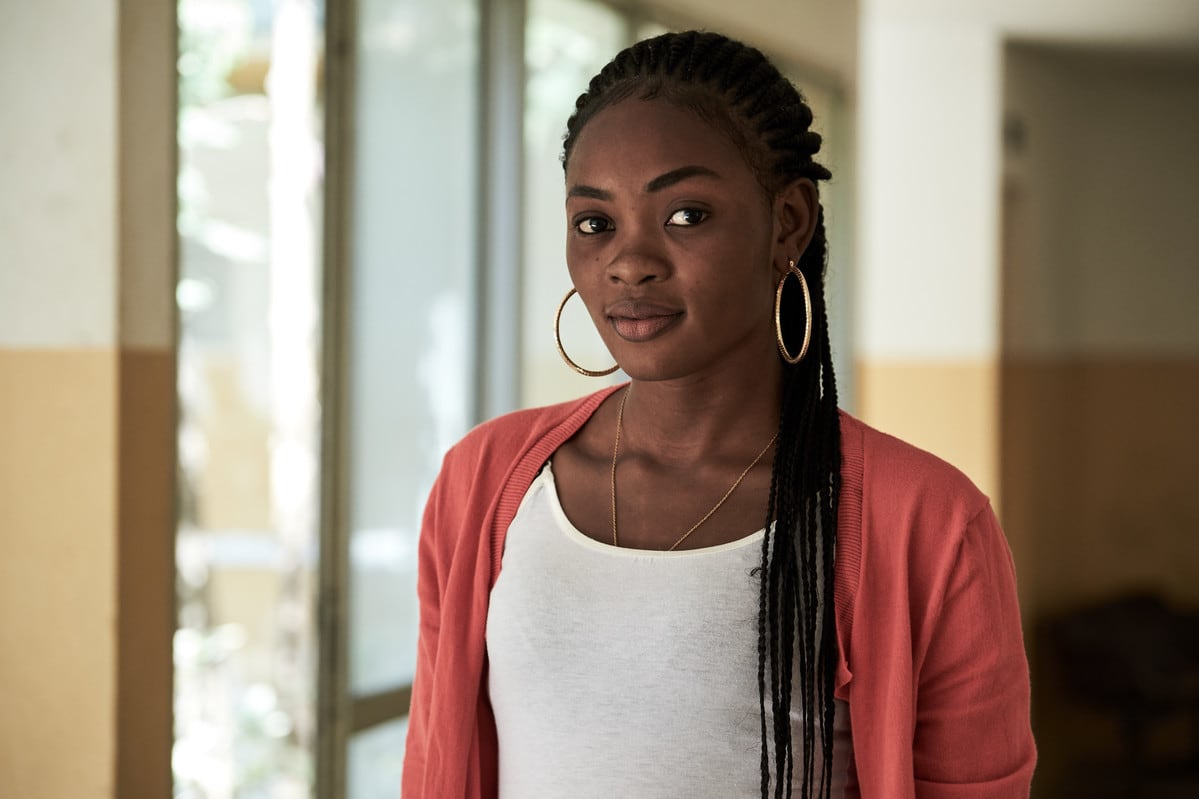 Moudel Bassoum, a 22-year student studying NGO management in Dakar, explains why she has been unable to replace the welcome and care she received at the now closed Association Sénégalaise pour le Bien-Etre Familial clinic in her hometown of Guediawaye, but still makes us of the pop-up clinic when it is available.
"I used to go to the clinic regularly but since it closed, we only see the staff rarely around here. I came with my friends today for a free check-up. I told the whole neighbourhood that ASBEF (Association Sénégalaise pour le Bien-Etre Familial) were doing a pop-up clinic today so that they could come for free consultations.
It's not easy to get to the main clinic in Dakar for us. The effects of the closure are numerous, especially on young people. It helped us so much but now I hear a lot more about teenage pregnancies and STIs, not to mention girls trying to abort pregnancies by themselves. When my friend had an infection she went all the way into Dakar for the consultation because the public clinic is more expensive. I would much rather talk to a woman about this type of problem and at the public clinic you don't get to pick who you talk to. You have to say everything in front of everyone.
I don't think the service we receive since the closure is different when the ASBEF clinic set up here for the day, but the staff are usually not the same and it's less frequent. It's free so when they do come there are a lot of people. I would really like the clinic to be re-established when I have a baby one day. I want that welcome, and to know that they will listen to you."
Related Member Association