Senegal's IPPF Member Association, Association Sénégalaise pour le Bien-Etre Familial (ASBEF) ran two clinics in the capital, Dakar, until funding was cut in 2017 due to the reinstatement of the Global Gag Rule (GGR) by the US administration. The ASBEF clinic in the struggling suburb of Guediawaye was forced to close as a result of the GGR, leaving just the main headquarters in the heart of the city.
The GGR prohibits foreign non-governmental organizations (NGOs) who receive US assistance from providing abortion care services, even with the NGO's non-US funds. Abortion is illegal in Senegal except when three doctors agree the procedure is required to save a mother's life.
ASBEF applied for emergency funds and now offers an alternative service to the population of Guediawaye, offering sexual and reproductive health services through pop-up clinics.
---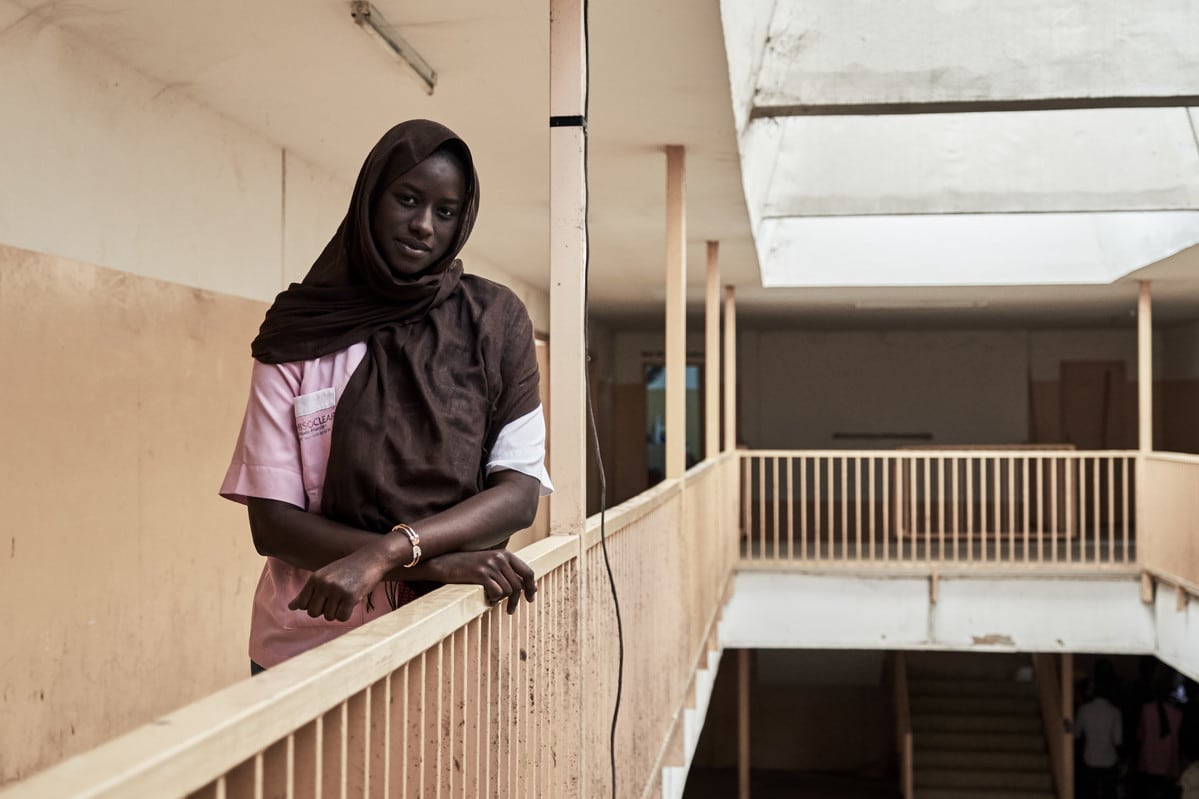 Betty Guèye is a midwife who used to live in Guediawaye but moved to Dakar after the closure of the clinic in the suburb of Senegal's capital following global gag rule (GGR) funding cuts. She describes the effects of the closure and how Association Sénégalaise pour le Bien-Etre Familial (ASBEF) staff try to maximise the reduced service they still offer.
"Since the clinic closed in this town everything has been very difficult. The majority of Senegalese are poor and we are losing clients because they cannot access the main clinic in Dakar. If they have an appointment on a Monday, after the weekend they won't have the 200 francs (35 US cents) needed for the bus, and they will wait until Tuesday or Wednesday to come even though they are in pain.
The clinic was of huge benefit to the community of Guediawaye and the surrounding suburbs as well. What we see now is that women wait until pain or infections are at a more advanced stage before they visit us in Dakar. Another effect is that if they need to update their contraception they will exceed the date required for the new injection or pill and then get pregnant as a result.
In addition, raising awareness of sexual health in schools and neighbourhoods is a key part of our work. Religion and the lack of openness in the parent-child relationship inhibit these conversations in Senegal, and so young people don't tell their parents when they have sexual health problems. We were very present in this area and now we only appear much more rarely in their lives, which has had negative consequences for the health of our young people.
If we were still there as before, there would be fewer teenage pregnancies as well, with the advice and contraception that we provide.
However, we hand out medication, we care for the community and we educate them when we can, when we are here and we have the money to do so. Our prices remain the same and they are competitive compared with the private clinics and pharmacies in the area.
Young people will tell you that they are closer to the midwives and nurses here than to their parents. They can tell them anything. If a girl tells me she has had sex I can give her the morning after pill, but if she goes to the local health center she may feel she is being watched by her neighbours."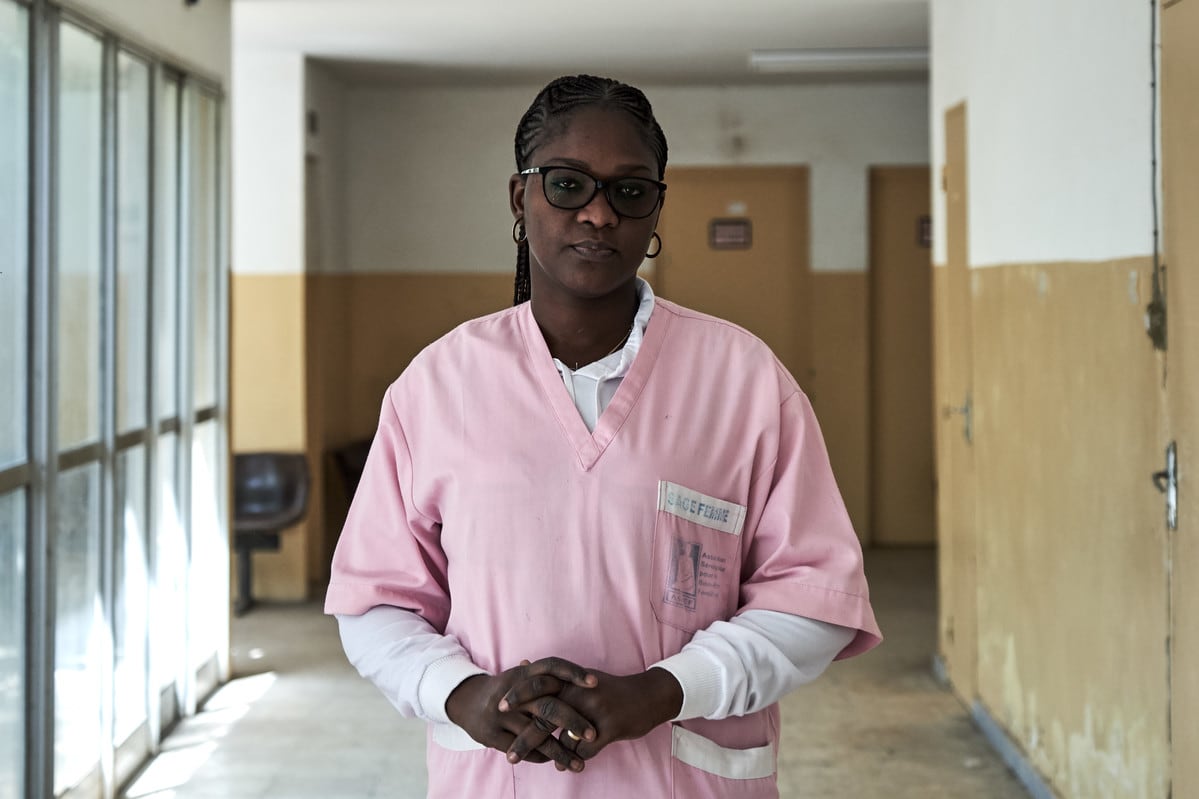 Ndeye Yacine Touré is a midwife who regularly fields calls from young women in Guediawaye seeking advice on their sexual health, and who no longer know where to turn. The closure of the Association Sénégalaise pour le Bien-Etre Familial (ASBEF) clinic in their area has left them seeking often desperate solutions to the taboo of having a child outside of marriage.
"Many of our colleagues lost their jobs, and these were people who were supporting their families. It was a loss for the area as a whole, because this is a very poor neighbourhood where people don't have many options in life. ASBEF Guediawaye was their main source of help because they came here for consultations but also for confidential advice.
The services we offer at ASBEF are special, in a way, especially in the area of family planning. Women were at ease at the clinic, but since then there is a gap in their lives. The patients call us day and night wanting advice, asking how to find the main clinic in Dakar. Some say they no longer get check-ups or seek help because they lack the money to go elsewhere. Others say they miss certain midwives or nurses.
We make use of emergency funds in several ways. We do pop-up events. I also give them my number and tell them how to get to the clinic in central Dakar, and reassure them that it will all be confidential and that they can seek treatment there.
In Senegal, a girl having sex outside marriage isn't accepted. Some young women were taking contraception secretly, but since the closure of the clinic it's no longer possible. Some of them got pregnant as a result. They don't want to bump into their mother at the public clinic so they just stop taking contraception. In Senegal, a girl having sex outside marriage isn't accepted. The impact on young people is particularly serious. Some tell me they know they have a sexually transmitted infection but they are too afraid to go to the hospital and get it treated.
Before they could talk to us and tell us that they had sex, and we could help them. They have to hide now and some seek unsafe abortions. "
Related Member Association