Mafusi Nthebe sits under a tree at midday in Malumeng village, about an hour drive from Lesotho's capital Maseru. She's laughing and joking with her friends, teenagers and 20-somethings, as her three-year-old son climbs on her back.
"It was just one of those mistaken situations that I fell pregnant [as a teenager]," she explains, talking about her family life.
"How can we stop this problem?"
Today, the 22-year-old lives with her grandmother. She's a single mother and has no income and her grandmother's elderly social security check from Lesotho's government is the only financial support she has.
"It seems or looks normal here," she says, of her friends, many of whom were also teenage mothers.
Here and further into Lesotho's rural communities – like in the Semonkong region – it is indeed normal, says 76-year-old Makholu Mahao.
She herself was married at age 18 but then, "that was old," she laughs. Today she is the chief of Tsenekeng village, a post that was passed on to her only when her husband died. Lesotho is still largely a patriarchal society, where a large number of women and girls are struggling to gain access to life-saving sexual and reproductive healthcare and rights.
Makholu is visibly upset about these factors as she speaks about the situation for girls in her village, namely, she says, the alarmingly high rate of teen pregnancies.
"How can we stop this problem?" she says, "Children are dying in labour, [young] mothers are dying in early labor. They bear children, they get problems…Children [are] getting married!"
During a meeting between community leaders in Semenkong district and LPPA staff, the leaders echoed these concerns, particularly noting that despite progress made under the DREAMS program, which targeted adolescent and young women in order to provide reproductive health and family planning services, when the program was halted by the introduction of the global gag rule, young women and girls suffered immediately.
Rebuilding trust
Mahopalang Hlephe, a 54-year-old woman, spoke up first during the meeting.
"Specifically, in my area during this break [in family planning services], we suffered a lot. LPPA [had] provided services. There were alarming rates of unintended pregnancy. Being here, leaving tomorrow...the break is really disturbing the community and they are losing interest and trust in organizations."
Across the table from her, Matooase Rammalei, 30, chimed in. In Semonkong like in much of rural Lesotho, terrain is difficult and transport to clinics in neighboring villages is costly. When the monthly family planning and HIV testing posts temporarily stopped – before the launch of the She Decides project – women had nowhere to go for follow-up on family planning methods they were using.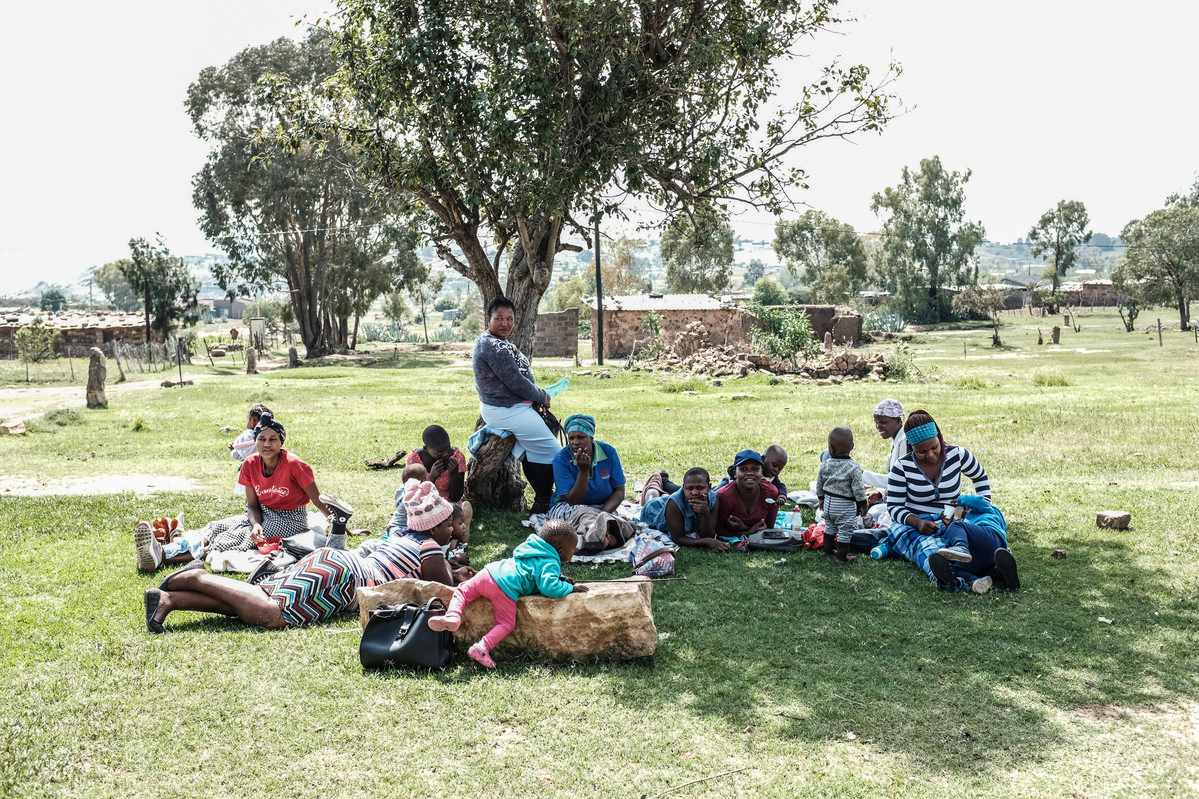 "This has been a very serious issue," he says. "One example were those who were using injectable [birth control.] They never had anywhere to refer uncommon symptoms [or] side effects. There was nobody to address that."
While there is no specific data to track a possible surge in the rate of unintended pregnancies, teen pregnancies, or HIV in the two districts that experienced an interruption in services due to the GGR, it is clear that community leaders across these districts saw a distressing impact firsthand.
These days, the same districts and communities have received family planning and HIV-testing services for nearly a year, thanks to the Belgian-funded She Decides program. Community buy-in and awareness of these services is increasing once again. Village chiefs largely support the program and community leaders like those at the meeting clearly do as well. They say they only hope that funding will remain to continue the program and to increase the accessibility of these services in their villages.
Related Member Association
Lesotho Planned Parenthood Association