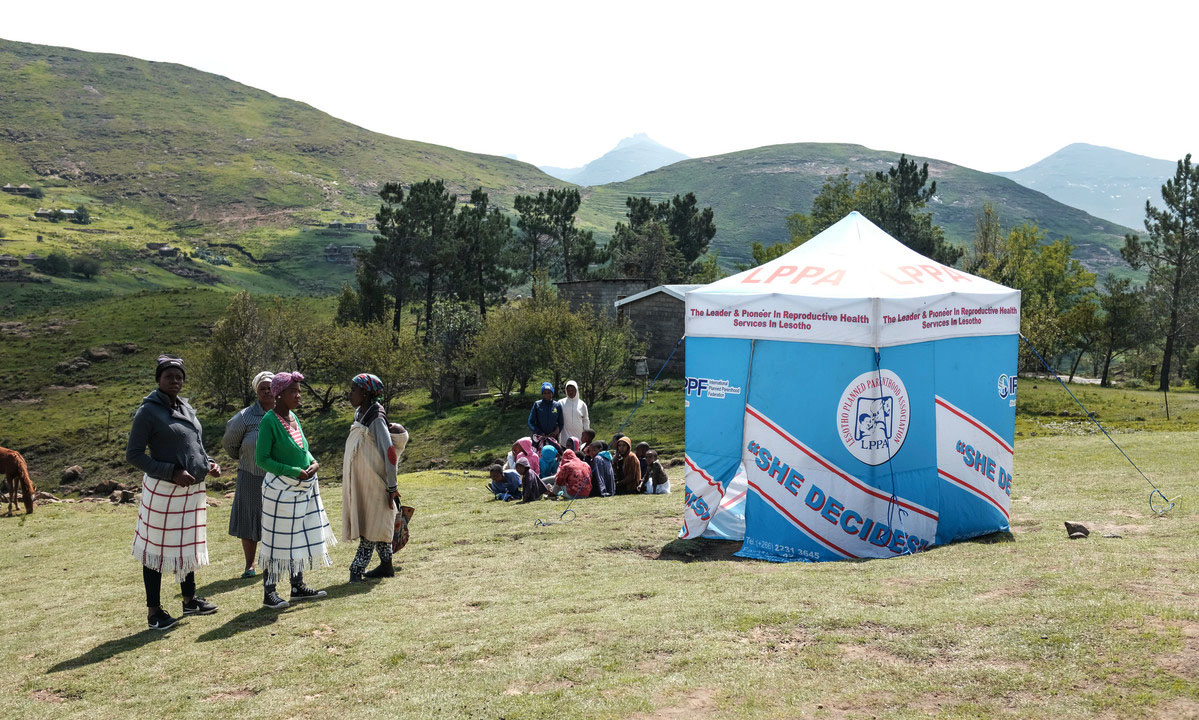 "We believe that we are just there for reproduction. We are there to make men happy". 
These are just a few blunt examples Lesotho Planned Parenthood Association's (LPPA) program director, Makatleho Mphana gives to explain what LPPA is up against. "And men take advantage of that" she adds. Deeply engrained cultural and harmful, patriarchal societal norms are still common in the communities that LPPA serves. 
To help change attitudes towards harmful social norms, LPPA has spent years in the field operating mobile outreach posts, focused on bringing family planning, reproductive health services, and HIV testing to hard-to-reach villages across nearly unnavigable terrain in Lesotho, known as the "mountain kingdom." The women and men they serve "are hard to reach, vulnerable," she explains, adding many rural villages lack access to full service health clinics and people have to travel long distances to reach them. 
The GGR impact on the ground
The program to bring family planning and HIV testing services to these populations – known as DREAMS - was a joint effort between Population Services International (PSI) Lesotho and LPPA. It was meant to be a two-year outreach project aimed at adolescent girls and young women, in order to reduce the rate of unintended pregnancies and HIV transmission.
But a year into the program, the rug was pulled out from under Makatleho's LPPA staff, bringing the DREAMS program to an unexpected halt. Upon the passage of The Mexico City Policy – more commonly known as the Global Gag Rule (GGR) - in the U.S, LPPA was no longer able to receive U.S President's Emergency Plan for AIDS Relief (PEPFAR) funds to support the program. GGR essentially denies American funding of organizations like IPPF and LPPA, if they use non-US funds to provide abortion care. 
The passing of the law was a massive blow in Lesotho: cutting off nearly $400,000 of funding and denied women and girls in remote, and tough-to-access villages with critical reproductive health and HIV testing services. 
Lesotho, with a population of 2.2 million, has one of the highest maternal mortality rates in Southern Africa, driven by factors like poor access to quality healthcare, unsafe abortions, unmet need for contraceptives, and high rates of adolescent pregnancies.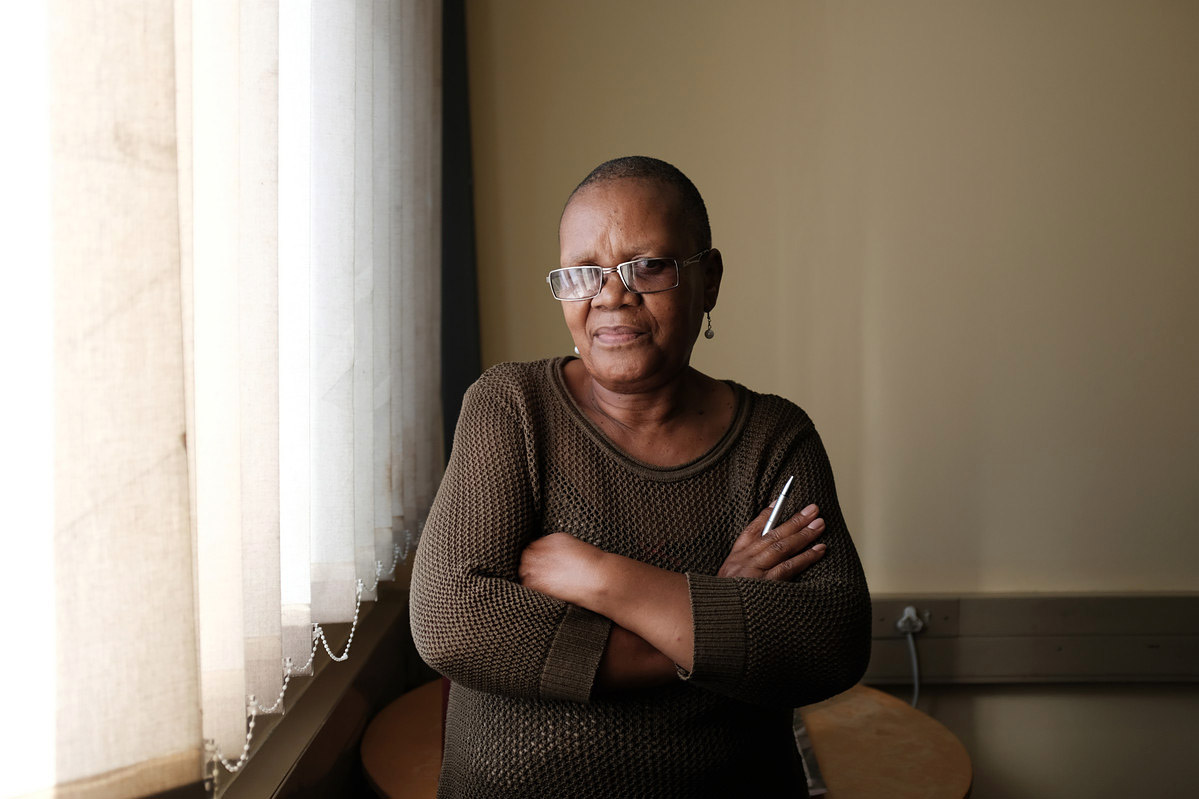 According to LPPA, there was a 42% drop in services they provided across Lesotho from 2016 to 2017, much of which was attributable to the passing of GGR in the U.S. 
"I tell people when [PSI] shared the news, I shed a tear," Makatleho Mphana recounts. "I was thinking of the number of service providers that we had engaged to implement this project," she says, noting that in addition to the services pulled from rural beneficiaries, many newly trained staff – from nurses to community mobilizers –  lost their jobs." 
"Suddenly to these people we were telling them we shall no longer be coming…we believe that has had quite a big impact. Probably some fell pregnant right away, maybe there were people maybe who were thinking I was going to take the next step and know my HIV status and they were never able to do that…The impact was pretty bad."
Rebuilding trust
Bolelwa Falten, 40, an HIV-testing-services counselor in Berea – one of the districts where the DREAMS program came to an early stop – saw this firsthand. Today, with the support of the Belgian-government-funded She Decides program, she is back in the field, staffing one of the outreach posts in a small village in the Berea district. 
While the program has been up and running again for nearly a year, she still feels the impact of the interruption of service-provision.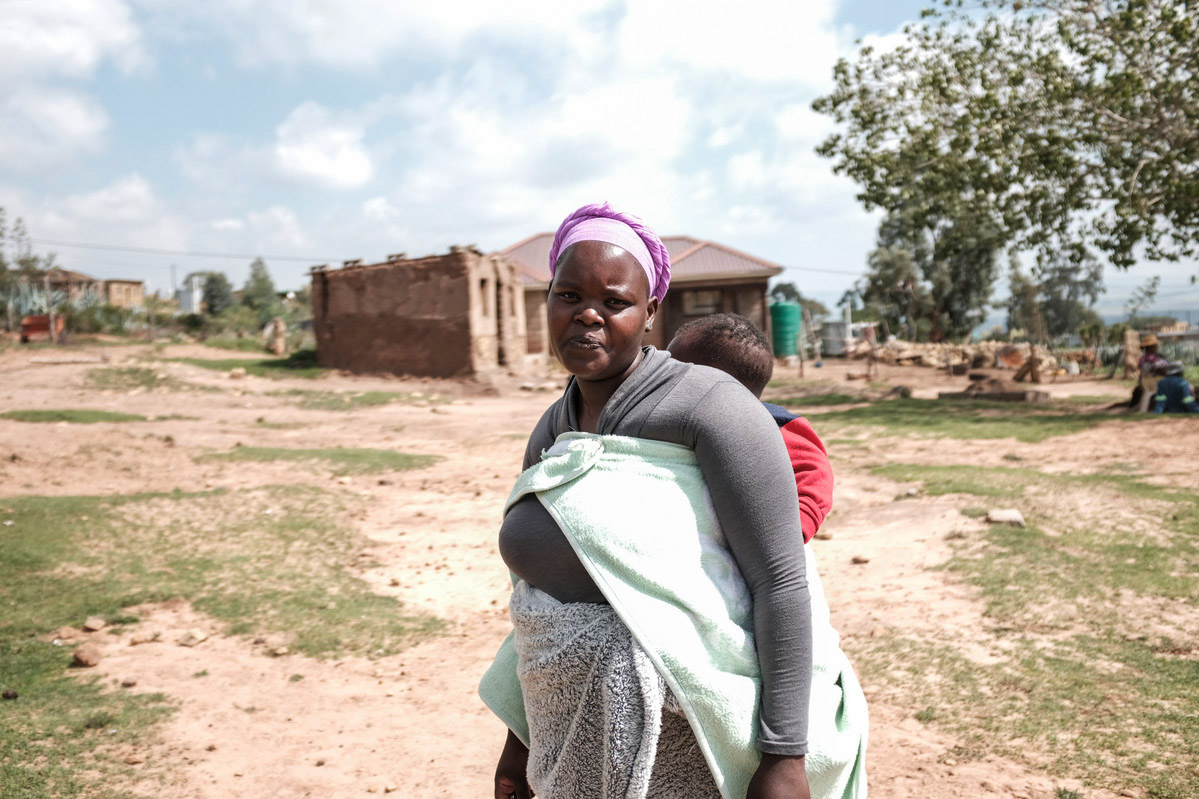 "It takes a while to get people to come back [when we start up services again]. When we got back into the field, people complain that once we start trusting you and say we're going to work with you, you disappear," she explains, adding. "But we try to explain we rely on donor funding."
Mobile outreach posts like this one are now part of the She Decides program, an initiative launched when LPPA received just under $400,000 of emergency funds from the government of Belgium in order to fill the gap left by the loss of funds due to the GGR.
Funds are now allocated to five clinics across Maseru, the capital, and to mobile outreach posts in two rural districts of Lesotho, including the ones at which Bolelwa works, in the "north district" of Botha-Bothe as well as in the Semonkong region.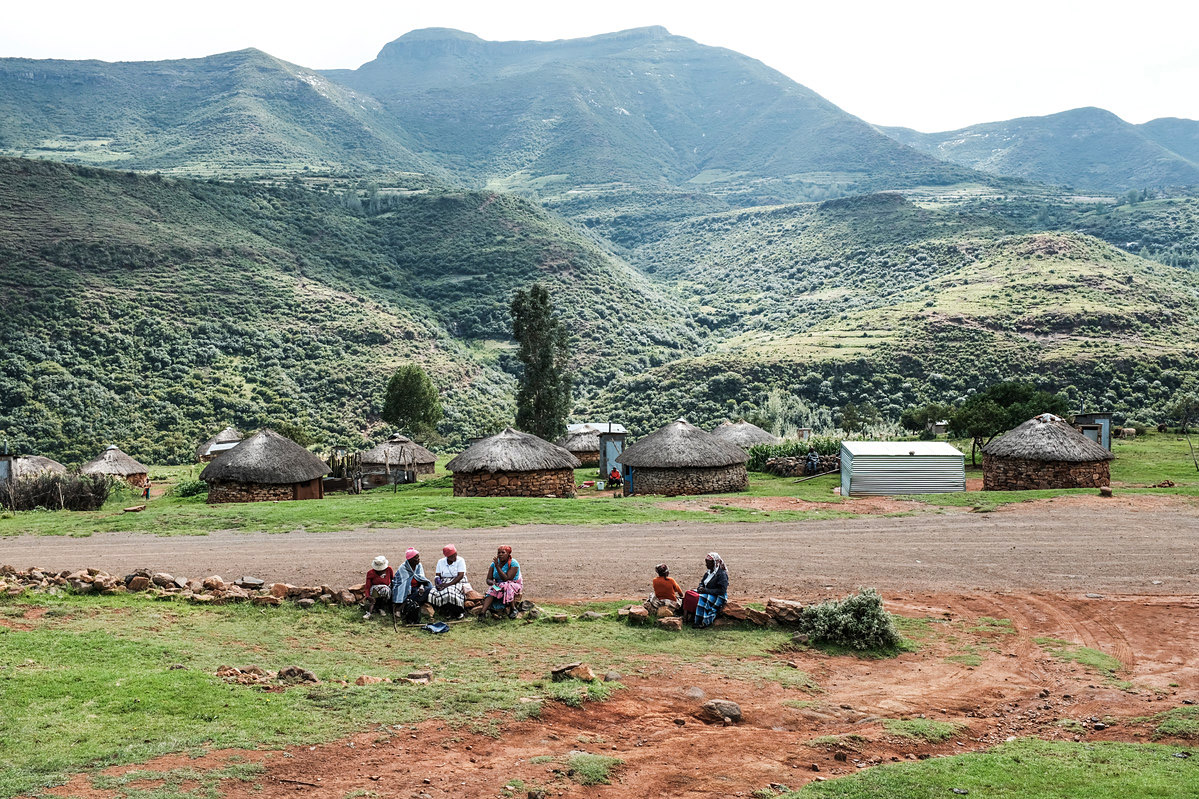 Reaching communities
Raphel Marafan Kori, 45, is a member of the LPPA mobile clinic team in Tsenekeng village, in Semonkong, about 114 kilometres outside of the capital.
She is happily working in the field as peer educator, going door to door to tell those in her village and neighboring villages about the options available at LPPA's monthly mobile outreach posts. A widow, the job helps her support her two daughters and she proudly shares that she also receives family planning services at this monthly post.  But mostly, she says enjoys engaging with people, learning from the outreach training and taking that new information to those in her community.
"It educated me especially on the protection side because even…I was not aware of such information…Now I've learned and I can give other people this information," she says, smiling. "You get to talk to people…I can counsel them on HIV daily to make them understand that just because you have HIV it's not the end of the world… life continues." 
Related Member Association
Lesotho Planned Parenthood Association