There are more young people in the world than ever before. With this in mind, sex education – or as we call it, Comprehensive Sexuality Education (CSE) – is critical for young people to realizing and claiming their human rights.
Sexuality is a fundamental aspect of human life. Being able to express one's own sexuality freely and openly is central to being human and is important to young people's well-being, happiness and health. When young people are supported to become critical thinkers, empowered in their sexuality, and informed about their sexual and reproductive choices, the positive impact is felt across society. 
Without great CSE, young women and girls in particular can experience severe forms of inequalities – including sexual violence, child, early and forced marriage, female genital mutilation (FGM), and other harmful practices.
So you get the point – CSE is absolutely vital, and this is what it looks like around the world when it's done brilliantly:
Ethiopia
Every Saturday, about 40 people gather at a youth center in Mekelle, Ethiopia, to hear about a subject they don't get taught in schools, and don't want to discuss with their parents – sexual and reproductive health. 
This youth center, located in the Tigray region, is run by the Family Guidance Association of Ethiopia. It has a playground and library at the front for studying and socializing, and in the back lies a clinic offering free contraceptives, abortion care, and STI testing. The center is aimed at people aged between 10 and 24 years old and runs a range of activities, including weekend group sessions where young people usually do some performance art based on a particular SRH subject, and hold debates and discussions around a coffee ceremony – a traditional Ethiopian social gathering. "I'm proud of this work because I am educating my friends and my family and protecting them," says Teklehaimanot, a young volunteer at the center. Learn more about the Mekelle center 
Subject
Comprehensive Sex Education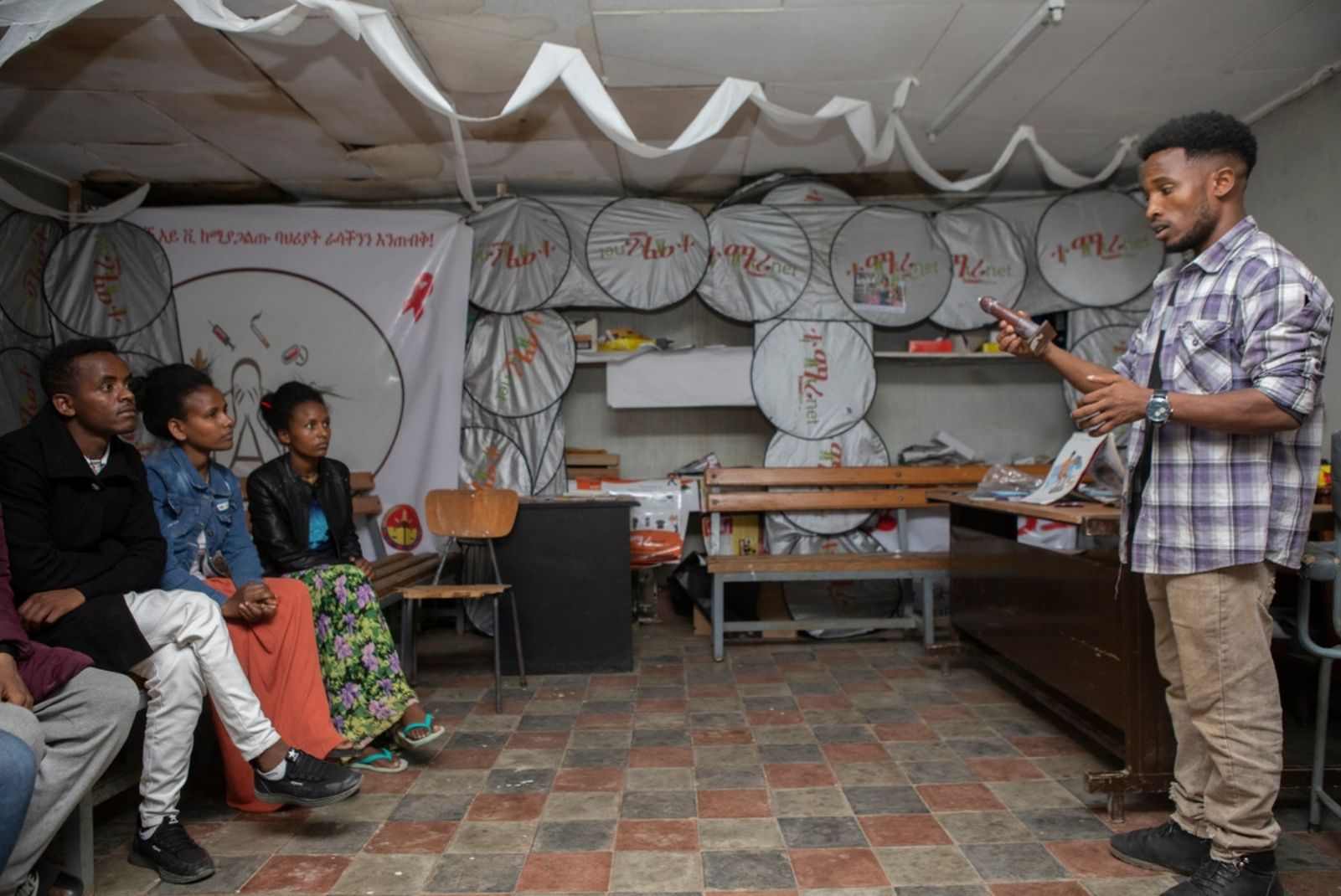 A volunteer at Makelle demonstrates to a group of young people how to put on a condom
IPPF
Serbia, Romania, Latvia, and Estonia
Can relationship and sexuality education help prevent violence? Through theatre-based workshops, the Youth SpectActors project is aiming to do just that in Serbia, Romania, Latvia, and Estonia. Adolescents are encouraged to take part in role plays and walk in one another's shoes in order to help challenge and dismantle harmful gender roles. 
"I found it amusing to have to role play [as a boy]...I actually noticed what type of stereotypes boys have about girls and how they consider a girl should act," says Valentina, a participant from Romania. Learn more about this type of 'social theatre'
Cameroon
Peer educator Chariette Socgnia Nguepi juggles her full time-time job as a phone counsellor for young people with organizing education sessions with young people on sexual health through Cameroon National Planning Association for Family Welfare (CAMNAFAW).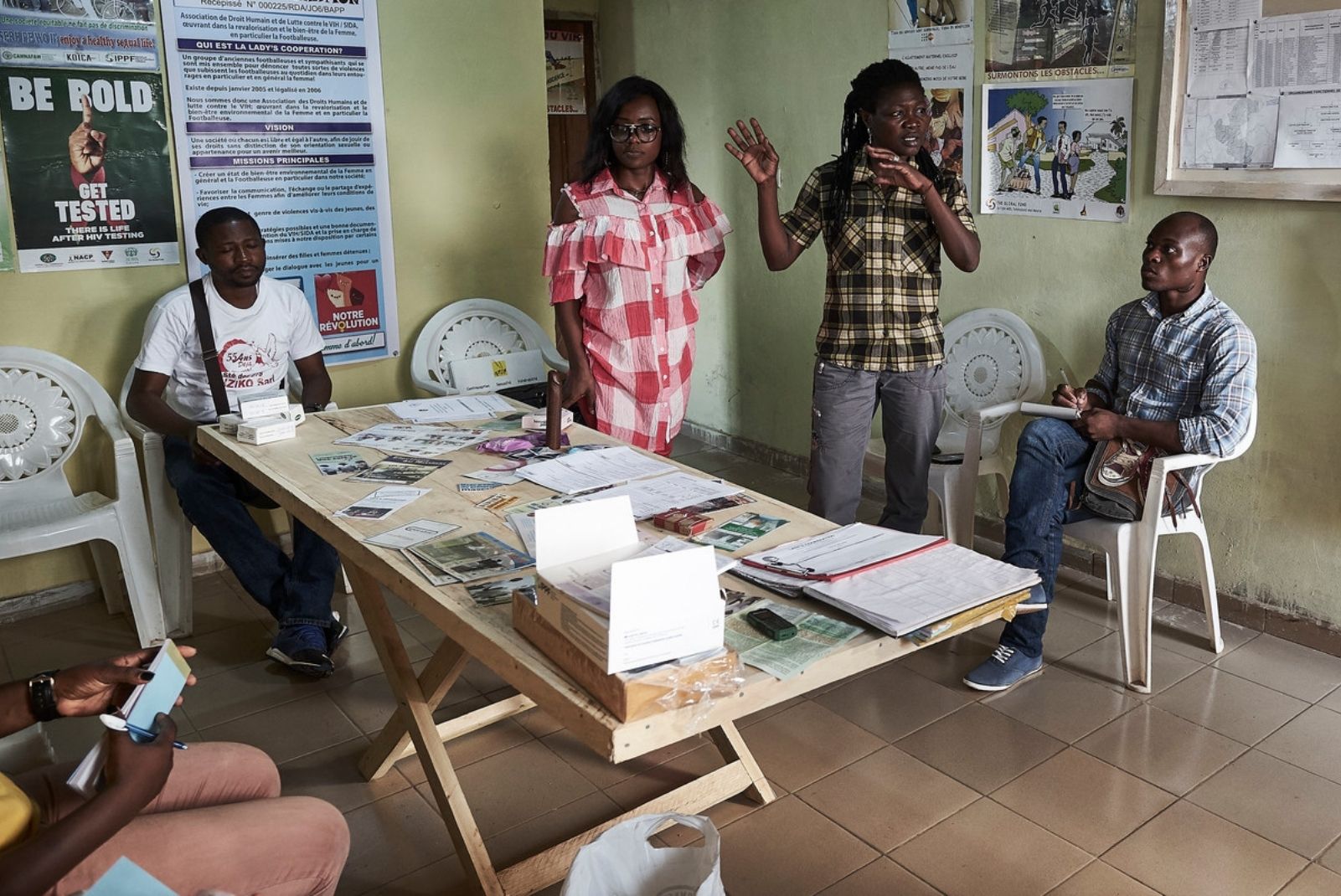 Chariette, third from right, during a discussion about contraception with a group of adolescents
IPPF
Chariette's work day starts at 7am, when she takes calls all morning from young people on a range of topics including pregnancy and violent partners. She then settles in for an afternoon session in a school or youth center to provide accurate information on STIs, contraception, pregnancy and much more. Learn more about Chariette's work 
Palestine
The Palestinian Family Planning and Protection Association (PFPPA) has been considered a pioneer in its CSE program since 2013. Throughout the years, the activities implemented have been diverse: from advocating for changes in school curriculums, to running youth summer camps and facilitating peer education. PFPPA continues in its efforts to ensure no one is left behind, placing an emphasis in reaching young people residing in remote and marginalized areas, refugee camps, and within the West Bank and the Gaza Strip.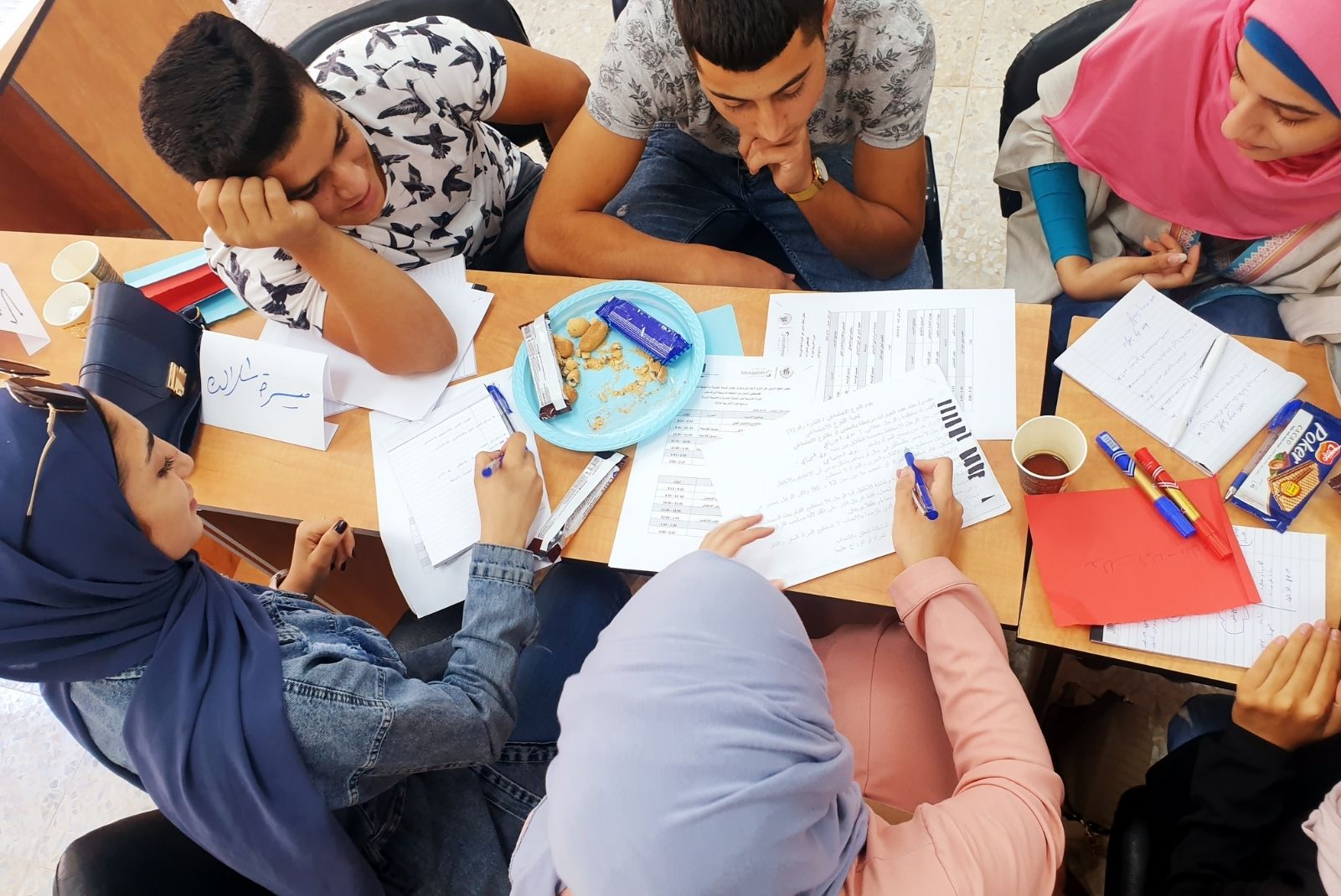 Palestinian youth taking part in a CSE workshop
IPPF
In 2021, over 13,000 people aged 15 to 25 were provided with CSE sessions, of which approximately a third were reached through social media channels. These online channels were further developed to deal with the obstacle of not being able to deliver services face-to-face during the COVID-19 pandemic. Over 60% of those reached were female, and nearly 40% were reached by their own peers. Follow PFPPA on Instagram
Aruba
Before the COVID-19 pandemic, the Famia Planea Aruba would regularly run sessions in schools for students aged 11 to 13, when young people are starting to experience changes to their bodies and hormones. Suddenly, FPA were bombarded by parents requesting one-on-one sex education sessions, but lockdown restrictions ruled this out as an option. "That was when we started looking for a way to reach both parent and child in the safety of their own homes," says Evelyn Yarzagaray, FPA's Executive Director.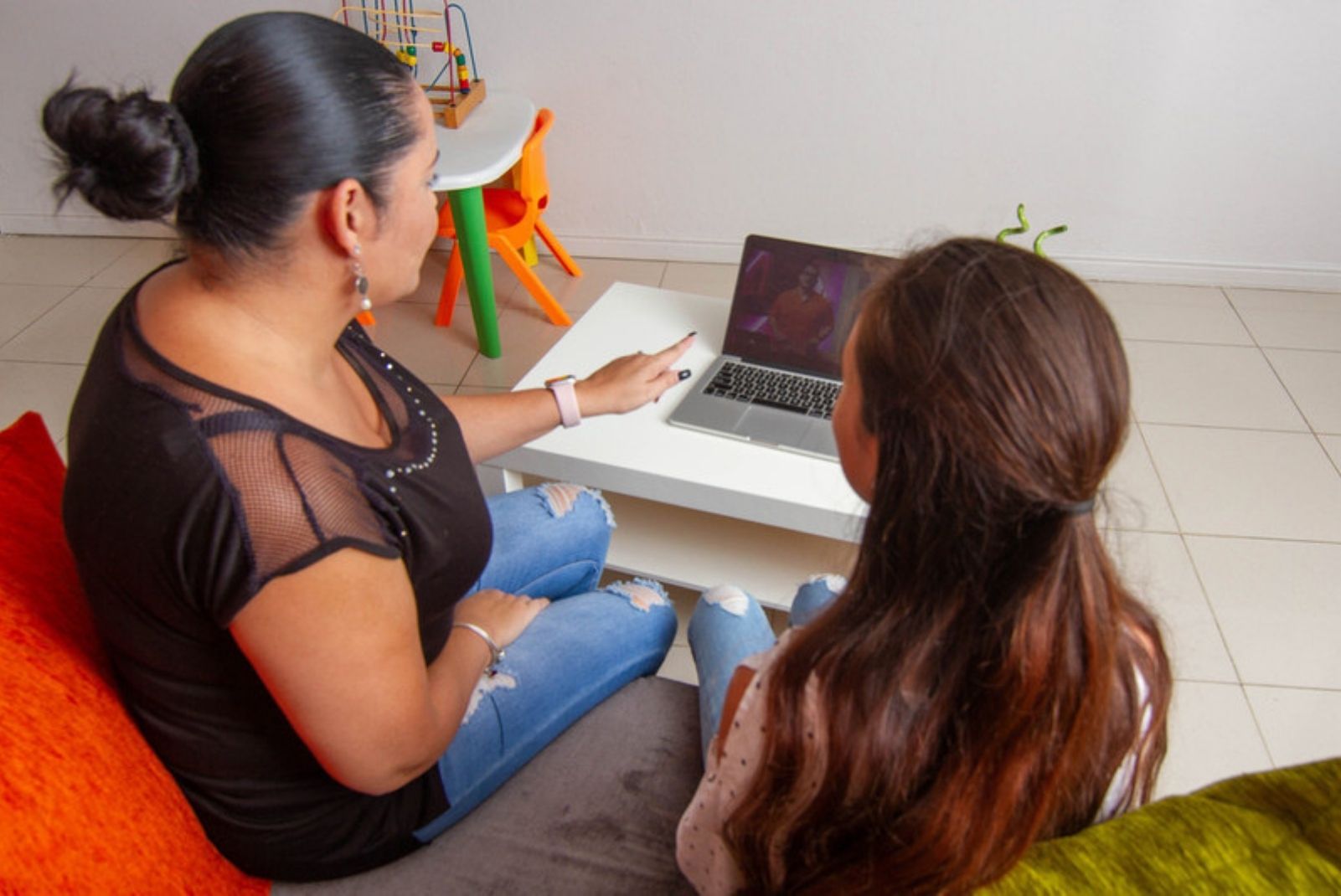 A mother and daughter watch a sex education video together
IPPF
Her team embraced the challenge by creating, developing, and launching FPA's first Online Puberty Educational News Program (OPEN). "By converting materials used during our in-person CSE program, we developed an educational video that can be viewed by both parent and child", says Evelyn. Learn more about OPEN and FPA's work
Ghana 
The Planned Parenthood Association of Ghana is a real masterclass in innovative strategies to advance sex education. For example, their "Sista's Clubs" seek to create safe spaces for adolescent girls to interact and grow, where they can learn about issues such as sexual and gender-based violence and pregnancy. PPAG also launched the Yenkasa Hotline last year, a toll-free confidential contact centre staffed by friendly peer counsellors, as well as the Girl Bozz Programme, which seeks to provide young girls with a comprehensive ecosystem to access sexual and reproductive health services and information through outreaches, referral partnership programmes with pharmacies and chemists, and support through the Yenkasa Hotline. Follow the Planned Parenthood Association of Ghana on Twitter
El Salvador 
ADS/Pro-Familia, IPPF's Member Association in El Salvador, proudly trains roughly 600 young people a year in being peer educators, who in turn share their knowledge, reaching nearly 6,000 other youth with their active participation. They also have a confidential hotline and an app specifically for adolescents to access information and guidance, and the youth volunteers have a theater group to promote CSE. Follow ADS/Pro-Familia on Twitter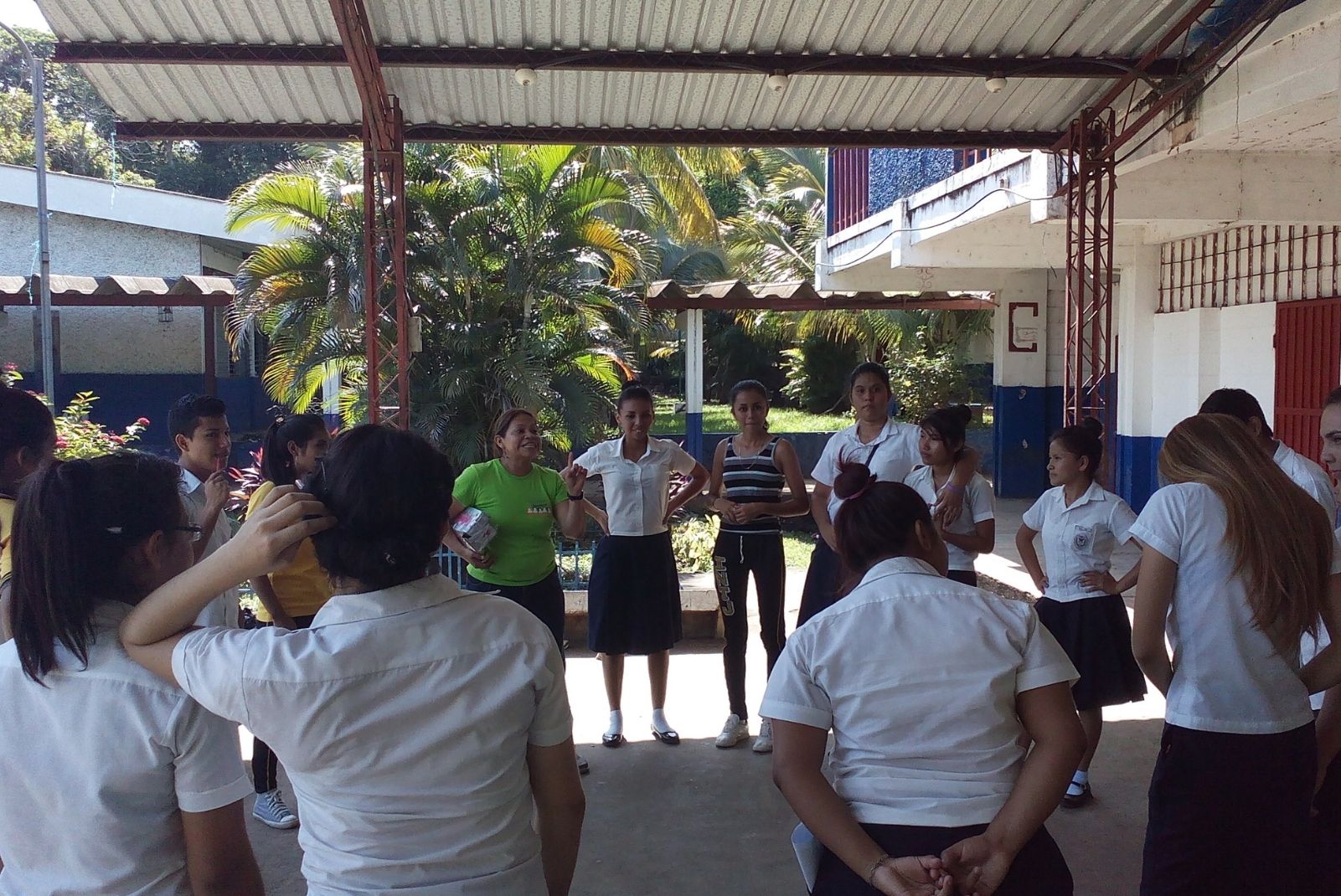 An outdoor sex education session in El Salvador
IPPF
CSE: a win for everyone
It is clear that a great CSE program can empower, build self-esteem, and lead to better health and well-being for young people. Additionally, they have been shown to be not only cost-effective, but also cost saving for governments – a win for everyone. 
The starting point, and the absolute minimum requirement, is that CSE must reach all young people – wherever they are, both in and out of school. But a final reminder that we cannot achieve gender transformative change by focusing only on health outcomes. We must equip young people with information about health as well as positive aspects of sex and sexuality, including pleasure and consent. After all, it is their human right.