For the last eight years, Fadoua Bakhadda, has been fighting for changes in the law in her role as the Executive Director of the Moroccan Family Planning Association (AMPF). Many see her as a pioneer for sexual health and reproductive rights.
How did you get into sexual and reproductive health and rights (SRHR)?
When I left school I went to study medicine in Senegal but in my second year I became very ill with typhoid and was forced to return to Morocco. At that point I started a Bachelor's degree in Business Administration in Morocco.
But I promised myself that if I could survive my health problems, I would do something to help others. Senegal was the first place where I had seen poverty, experienced hardship, and understood what it means to be desperate. It made me want to engage in social action and I started teaching orphans.
After graduating, I briefly worked in business but quickly returned to social activism. After completing a Master's in Business Administration I joined AMPF in 2012.
What was AMPF like when you started?
When I arrived, the association was almost bankrupt but I started running AMPF like a social enterprise. Today, our income is three times what it was. We now have 73 staff, over 82 volunteers, and 909 young members.
After joining AMPF, I did a PHD about rural women social empowerment, where I emphasizes the correlation between SRHR and women empowerment. Which is when we started the fight to bring about a new law on abortion in Morocco, working with the Ministry of Health and the Moroccan Human Rights Council. The new law has now been stated by the King and is awaiting ratification from the parliament.
What was it like growing up in Morocco when it came to SRHR?
For me it is deeply personal. My great-grandmother died giving birth to her 11th child because she had no access to family planning.
But I fight for SRHR because it affects everyone regardless of their nationality or age – these rights are the basic needs of human beings.
What taboos were there growing up?
Even today, sex outside marriage is still illegal in Morocco, but no one cares about it – it is not enforced, at least not by the police. A lot of people in rural communities are still controlled by the taboos around these things, but they are much more afraid of their communities than of the law or religion.
People are still having sex outside marriage but there remains a social cost – people risk losing their social power. We are campaigning to prevent sexually transmitted diseases, sexual violence, unsafe abortions, unwanted pregnancies, and so on. The fact that taboos exist around these subjects make all of these problems much worse, as these topics cannot be discussed and take place in the dark.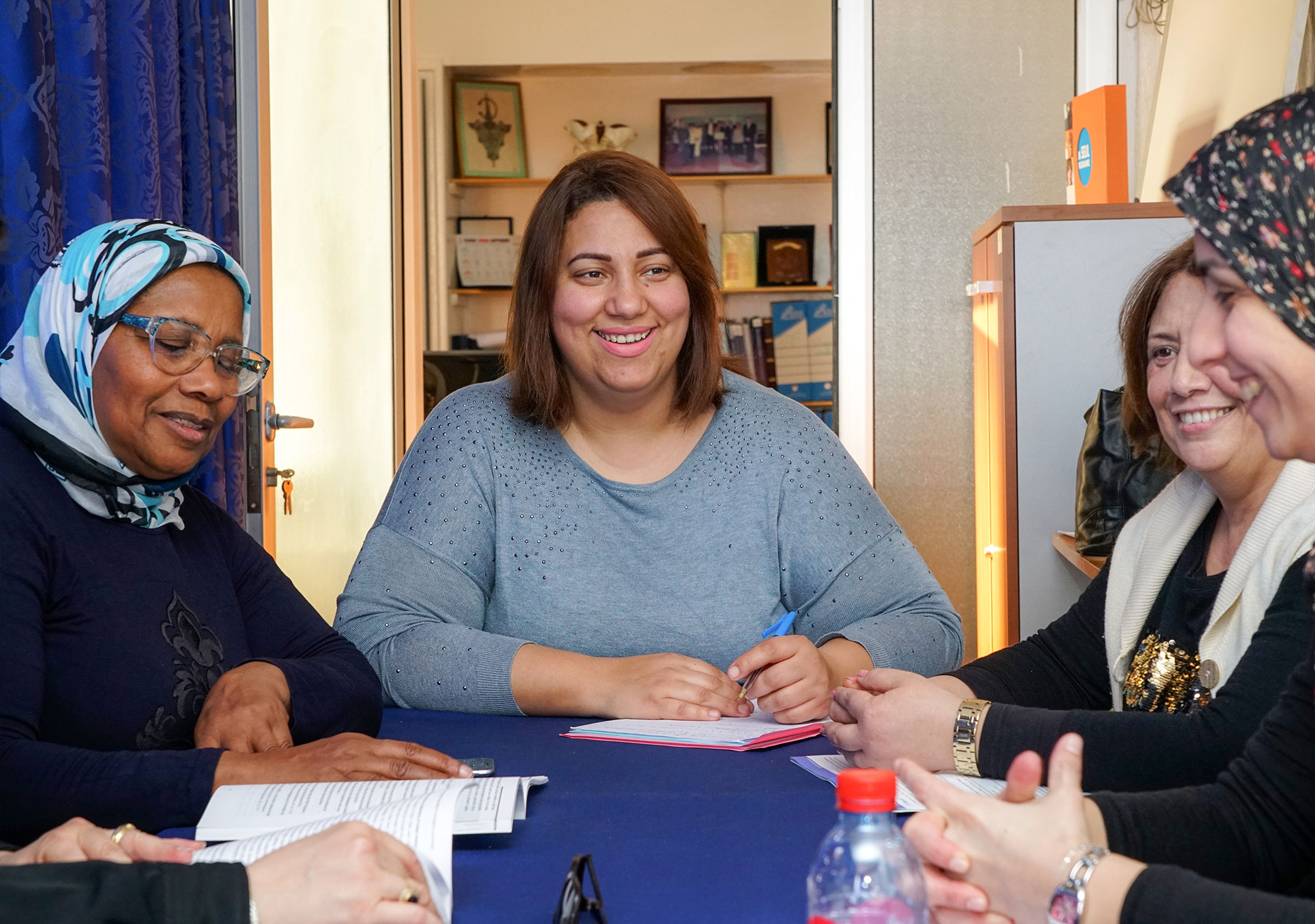 What problems does this cause?
The situation leads to ridiculous contradictions. The Ministry of Health gives out condoms for free, yet the police can arrest an unmarried person who is found carrying condoms, as it is assumed that they are on their way to have illegal sex. This reflects a more general attitude in Morocco, where a lot of public policy is about avoiding political change and social unrest. A lot of the authorities think of it as a compromise: we will let you have this, but don't demand that we change the law.
Overall, there is less of a taboo around sex today. People and families are becoming more and more open to talking about sex. This is even more the case with reproductive matters, as it concerns married people too, so fewer taboos are involved.
How would you asses SRHR in Morocco now?
I am reasonably pleased with the state of reproductive rights in Morocco, but when it comes to sexual rights we still have a long way to go.
Regarding sexual rights, we are far behind where we need to be. Ministry of Health and other institutions studies have shown that boys become sexually active at 16 and girls at 18. On average, men get married at 31 and women at 28. So there is more than a 10-year gap here of potentially unsafe sexual practices that are not even officially recognized in law. What are we saying? That no one is doing anything for 10 years? We need to open our eyes.
What about Comprehensive Sexual Education (CSE)?
There is no CSE in school. There is one class, of about two hours in total, that covers sexual anatomy. That's not enough and has to change.
We are striving to create comprehensive sexual education in the school curriculum so we can fill the gaps that we see in society when it comes to sexual health.
This is starting with an observatory which we are running in partnership with the Faculty of Education Science at the University of Mohammed V in Rabat and the support of UNFPA.
What are you going to do to celebrate international women's day this year?
In March we will be signing a new partnership between ourselves (AMPF), UNFPA, and a national coalition of ladouls. Ladouls are the authorities that sign marriages into law in Morocco. We will be working to develop a guide and tools to enable young people to marry and have safe sexual relationships. Other than that, I will be hanging out with my husband, our three kids, and our dog, Rocky.
Blog Series
Women in Leadership