After three years of marriage, Cambodian garment worker Sineang had started to wonder why she hadn't yet become pregnant. Still in her early 20s, she and her husband wanted to have a baby and were not using contraception.
In late 2011 or early 2012, Sineang visited a Reproductive Health Association of Cambodia clinic to seek treatment after she noticed some vaginal discharge. During the appointment, her doctor asked her more details about her sexual and reproductive health history: the issue of infertility soon came up. "I had been wanting to have a child for three years, since I was married," she says. "I felt down about myself, but my husband gave me encouragement and told me it was okay that I was not pregnant yet."
During the initial examination, Sineang says, she was tested for cervical cancer as well as other reproductive health issues that can interfere with pregnancy. RHAC staff prescribed medication to treat her fertility problems, which she continued taking until they confirmed she was pregnant.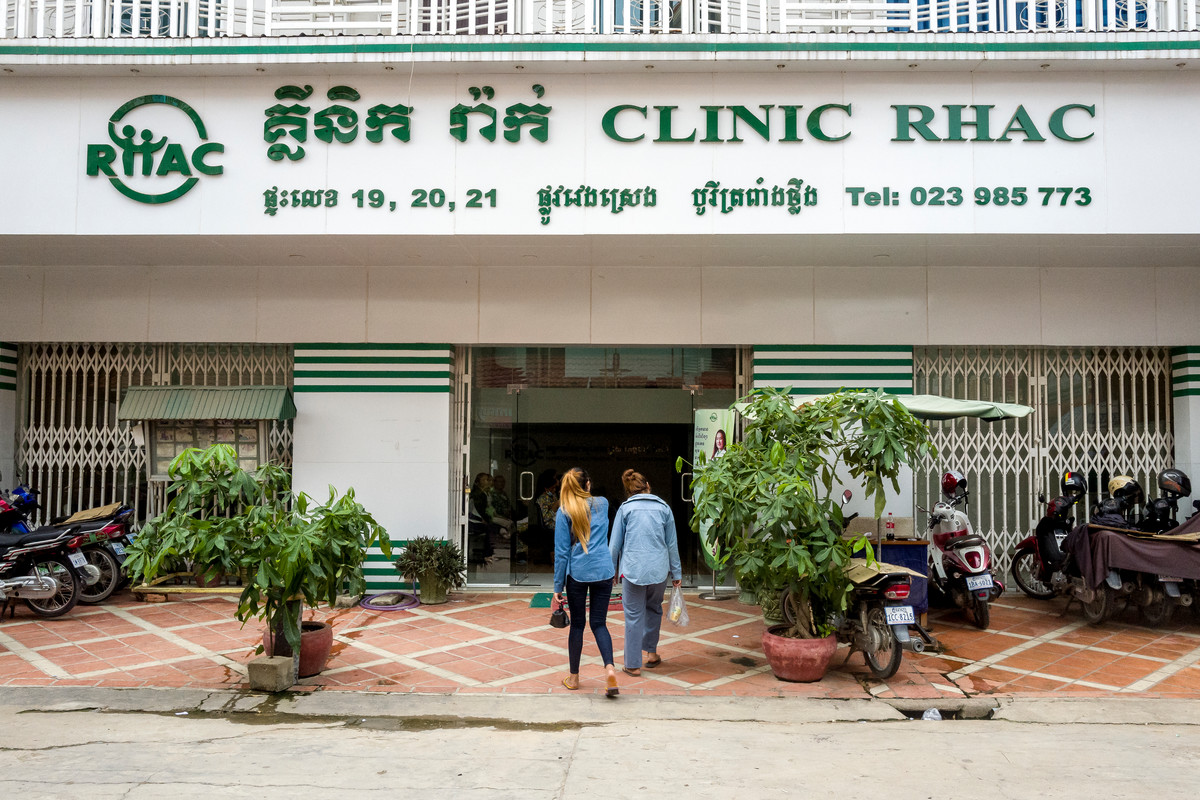 "At first, I wasn't really convinced that there was any relation between the discharge and not having a baby, but later I started to think that there was a connection," she says. Throughout the whole period, Sineang went to RHAC each month – switching from infertility treatment to prenatal care – until she gave birth to a baby girl in 2013. "I was very happy when my daughter was born," she says. "She's healthy."
At the time, RHAC offered a discount to garment workers, which Sineang says was a big help. It's no longer on offer, but she is an enthusiastic supporter of a plan RHAC is hoping to implement soon – a partnership with the National Social Security Fund that would allow them to visit RHAC clinics for free through the fund.
"It would be really great if they could, because having a baby is expensive," she says. "The clinic at RHAC has better service than the public hospitals. When I had my first baby, I wanted to have good service, because I had this problem with discharge [in the past]." Sineang, who is originally from Kandal province and works at Dewhirst garment factory in Phnom Penh, said she was pleased to see RHAC midwives doing regular outreach sessions at the factory.
"It's good for women to know more about these issues," she says. And not only that, but Sineang is also an active ambassador for RHAC, spreading the word about the NGO's services to friends and colleagues who have also struggled to have a baby. "I referred a friend to RHAC after she saw that I finally got pregnant. Now my friend, who didn't have a baby, has two children," she says. "I also referred another colleague who is having the same problem, and she is going to go on Sunday."
Subject
Maternal Healthcare
Related Member Association
Reproductive Health Association of Cambodia (RHAC)