Female workers, many of them undereducated migrants from rural areas, dominate the garment sector in Cambodia. And Propitious garment factory in Takhmao, a small city that lies just south of the capital Phnom Penh, is no exception. Women make up more than 90 percent of the factory's workforce.
Helping to oversee the 3,700-strong workforce is human resources manager Kouch Davy, who has worked at Propitious since it opened four years ago. Seeing a need to improve the workers' sexual and reproductive health knowledge, she says she decided to work with the Reproductive Health Association of Cambodia (RHAC) because of its reputation for providing high-quality services. "I raised it in a management meeting, and the board was happy to explore it," she says.
For almost two years, trained staff from RHAC have been visiting the factory twice a month to meet with workers during their lunch break. They answer questions on topics ranging from birth control to STIs and abortion. The organisation has also provided training to the nurses who work in the factory's on-site medical clinic.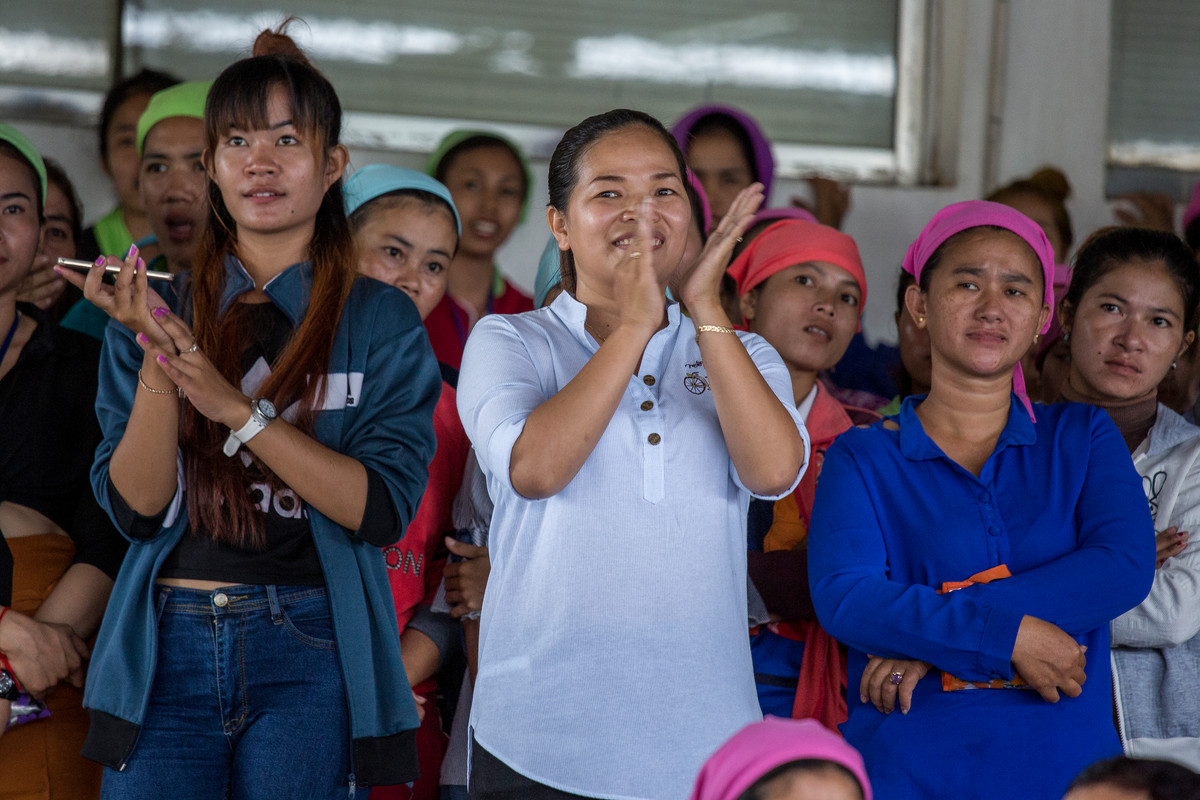 Davy says the factory's female garment workers have changed as a result. "They are more open to asking questions about sexual health and they have also become more informed about the subject," she says. "When they don't dare to ask questions about sensitive health topics, they don't have the information they need, so they tend to exaggerate their problems and ask for sick leave. But when they go to see an RHAC clinic and get proper treatment, there is less sick leave.
"Now that they understand about contraception, there are fewer women getting pregnant and taking maternity leave, so that also helps with the workflow. " Davy says the factory has seen requests for sick leave drop by an average of between 100 to 200 cases a month – and any decrease in absenteeism is a major boon for productivity. "The factory works like a chain: if just one person on the production line takes a day off, it affects the overall productivity," she says. "And if a worker comes to work sick, they have problems concentrating."
Even Davy says she has gone to RHAC to seek medical care, visiting one of their clinics a few months ago for a breast examination. Meanwhile, the company that owns Propitious has extended its partnership with RHAC to a second factory in Phnom Penh. The firm has even requested that the NGO starts visiting its largest factory, which is situated in a rural province and has 10,000 workers, in the future.
Subject
Maternal Healthcare
Related Member Association
Reproductive Health Association of Cambodia (RHAC)