Pann Chandy gave her first sexual education lesson when she was still at school as a volunteer youth social worker with the Reproductive Health Association of Cambodia (RHAC). She had no qualms about standing up in front of her classmates to discuss culturally taboo topics when she was just a teenager.
Now aged 25 and in possession of a Bachelor degree in midwifery, Chandy has been employed by RHAC for less than a year, working as part of the organisation's health outreach team.
The job is demanding: she is tasked with regularly visiting four karaoke parlours, eight garment factories and 20 villages in Phnom Penh, with plans to expand to two universities imminently.
Travelling for hours
A round trip to some communities can take two hours or more on her motorcycle, travelling alone into areas that are not always easily accessible. "Sometimes I have the clinic staff with me, but rarely," Chandy says.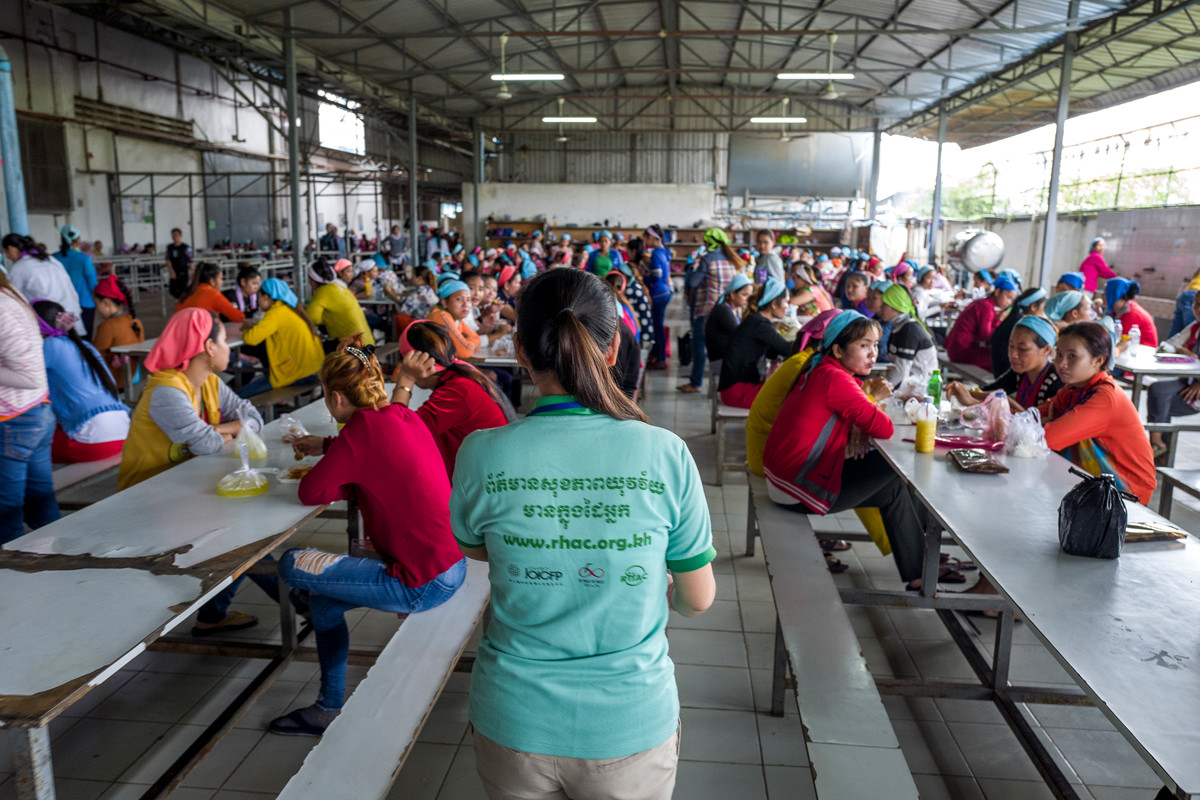 "I promote the health services provided by Reproductive Health Association of Cambodia as well. If they are interested in going to a clinic, I give them a referral," she says.
One of the factories on her regular roster is Propitious garment factory in Takhmao, a small city south of Phnom Penh. Chandy spends two days a month at the factory, where she speaks to groups of women or has one-on-one discussions about sensitive topics.
Passionate about the job
"Just yesterday during the outreach service, a woman asked me why she didn't get her period after having an abortion. She wanted to know what was wrong," she says. "It's common for women to use unsafe abortion methods. Mainly they take medicine from a pharmacy, and the pharmacy doesn't give them any advice on how to use it. Often they go to cheap, unlicensed clinics near the factories for medical abortions."
Chandy is passionate about her job at Reproductive Health Association of Cambodia, and dreams about one day setting up her own pharmacy where she could provide comprehensive advice to clients.
"There are a lot of unlicensed pharmacists in this country," she says, many of which prescribe the counterfeit medicines that have inundated the market. "I think I may have the capacity to become a licensed one."
Subject
Maternal Healthcare
Related Member Association
Reproductive Health Association of Cambodia (RHAC)