"This is a relief. I'm feeling very happy now that services have been brought," 34-year-old Makamohelo Tlali, says, smiling outside the Lesotho Planned Parenthood Association (LPPA) tent on the hillside of Hamoshati village in Lesotho.
Makamohelo is a relatively new beneficiary of family planning services offered monthly at a post near her village. This is her second visit. She walks over 30 minutes each way but says that's by far the best option for her.
"I feel happy that services are here, for free. When I accessed them before it would take transport costs to get to the place."
In the past, it would cost her 40 rand for taxis to the closest clinic, plus the additional cost of family planning services.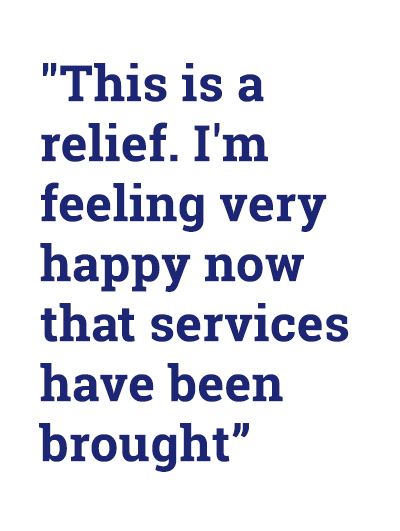 Makamohelo first heard about these offerings from a peer mobilizer going door to door in her village.
"I met her along the way and discussed the way I can access family planning services. They're scarce this side. And she told me on a specific date there would be LPPA people offering services."
"Now here I am," she says, laughing.
She takes advantage of the free HIV testing offered here as well and says she is hopeful the family planning will be maintained, mentioning that other NGOs have come and gone over the course of several years. For her and her husband, family planning is openly discussed in the household and important for the health of their current family. They have three children, 2 girls and a boy.
"Three is enough! My husband has no problem with me accessing family planning here," she explains, adding that her husband relies on piecemeal jobs while she farms to feed the family.
Related Member Association
Lesotho Planned Parenthood Association