Rewda Kedir works as a midwife in a rural area of the Oromia region in southwest Ethiopia. Only 14% of married women are using any method of contraception here.
The government hospital Rewda works in is supported to provide a full range of sexual and reproductive healthcare, which includes providing free contraceptives and comprehensive abortion care. In January 2017, the maternal healthcare clinic faced shortages of contraceptives after the US administration reactivated and expanded the Global Gag Rule, which does not allow any funding to go to organizations associated with providing abortion care. Fortunately in this case, the shortages only lasted a month due to the government of the Netherlands stepping in and matching lost funding.
"Before, we had a shortage of contraceptive pills and emergency contraceptives. We would have to give people prescriptions and they would go to private clinics and where they had to pay," Rewda tells us. "When I first came to this clinic, there was a real shortage of people trained in family planning. I was the only one. Now there are many people trained on family planning, and when I'm not here, people can help."
"There used to be a shortage of choice and alternatives, and now there are many. And the implant procedures are better because there are newer products that are much smaller so putting them in is less invasive."
Opening a dialogue on contraception
The hospital has been providing medical abortions for six years. "Before, there was no safe abortion," says Rewda. She explains how people would go to 'traditional' healers and then come to the clinic with complications like sepsis, bleeding, anaemia and toxic shock. If they had complications or infections above nine weeks, Rewda and her colleagues would send them to Jimma, the regional capital.
"Before, it was very difficult to persuade them to use family planning, and we had to have a lot of conversations. Now, they come 45 days after delivery to speak to us about this and get their babies immunised," she explains.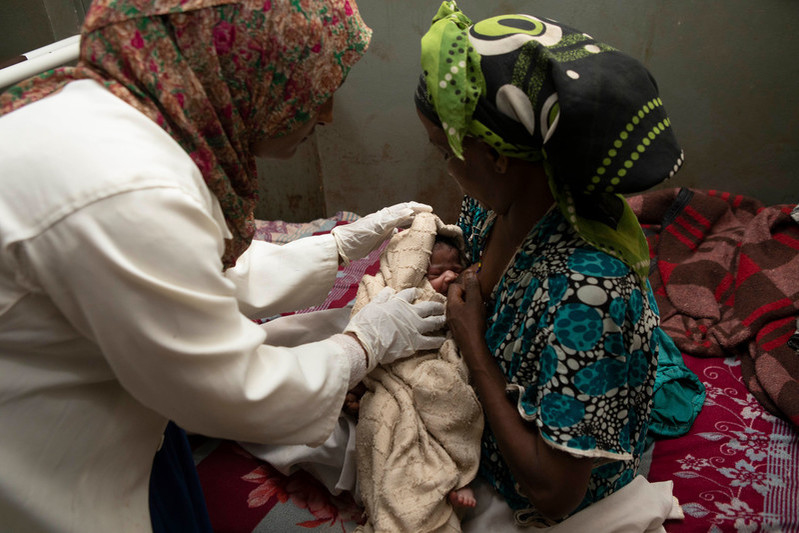 "They want contraceptives to space out their children. Sometimes their husbands don't like them coming to get family planning so we have to lock their appointment cards away. Their husbands want more children and they think that women who do not keep having their children will go with other men."
"More kids, more wealth"
Rewda tells us that they've used family counselling to try and persuade men to reconsider their ideas about contraception, by explaining to them that continuously giving birth under unsafe circumstances can affect a woman's health and might lead to maternal death, damage the uterus and lead to long-term complications.
"Here, people believe that more kids means more wealth, and religion restricts family planning services. Before, they did not have good training on family planning and abortion. Now, women that have abortions get proper care and the counseling and education has improved. There are still unsafe abortions but they have really reduced. We used to see about 40 a year and now it's one or two."
However, problems still exist. "There are some complications, like irregular bleeding from some contraceptives," Rewda says, and that "women still face conflict with their husbands over family planning and sometimes have to go to court to fight this or divorce them."
Subject
Contraception, Abortion Care, Maternal Healthcare
Related Member Association
Family Guidance Association of Ethiopia