The Family Planning Association of Jamaica (FAMPLAN) has been a lead provider of sexual and reproductive healthcare to communities across Jamaica for 81 years.  
Over the years, FAMPLAN's healthcare provision within the community has grown along with partnerships with other organizations resulting in improved access to, and increased uptake of, screening for cervical, breast, and prostate cancers. In addition, FAMPLAN has successfully expanded testing and treatment for sexually transmitted infections. FAMPLAN has developed and grown a successful Youth Action Movement (YAM), which works with young people in local communities. The YAM provides access to information and contraceptive care as well as reaching young people with education sessions about health, wellbeing, and sexual rights.  
Volunteering in the 1970's 
FAMPLAN boasts a committed team of dedicated staff including Dorothy, a midwife, and Dr McKoy.  
"I came on to FAMPLAN in 1973 as a volunteer. I was the nurse in charge of maternal and child health at the St Ann's Bay Health Centre. I got very interested because at the time they had a vibrant youth programme where you would go to schools, churches, other organizations and encourage persons to use contraceptives and other services that we offer like tubal ligation, vasectomy and other things. I wanted to know what this organization was about, so I served as a volunteer until 1977," recalls Dorothy. 
Dorothy has worked at FAMPLAN in different roles over the years, including lead nurse for maternal and child healthcare and sexual and reproductive healthcare. She recently returned to FAMPLAN in 2017. 
Dorothy is proud to see FAMPLAN develop and offer sexual health and contraceptive care to over 100 rural communities and hard to reach populations in and around St Ann. "It's how you were able as a nurse to help others. You had a Mobile Unit and trust me I enjoyed the mobile unit, going up into the hills," she says.  
Continuing provision of integrated healthcare 
Dr Stewart McKoy has ensured that the efforts to increase public awareness on sexual and reproductive healthcare and rights remain at the forefront of FAMPLAN's mission. 
Yet, one challenge FAMPLAN faced has been to overcome barries to contraceptive use by men. This led him to making a strong case to integrate male sterilization as part of FAMPLAN's contraceptive care package. Whilst the initial response from local males was disheartening, Dr McKoy took the grassroots approach to get the buy-in of males to consider contraception use.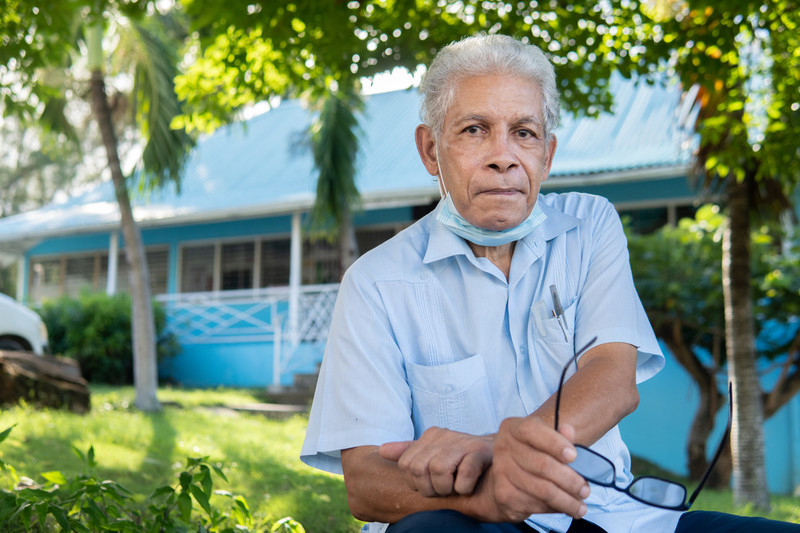 Overcoming these barriers, was the catalyst he needed to ensure that men accessed and benefitted from health and contraceptive care. Men were starting to choose vasectomies if they already had children and had no plans for more. 
Dr McKoy is proud of his work and FAMPLAN's achievements. "When I drive in here my thoughts are that I'm home." 
Providing a safe space to young communities  
FAMPLAN's Youth Action Movement (YAM) has provided a safe space for many young people to discuss issues like sexual consent, sexual health and rights, sexuality, and provide them with accurate information and access to health and contraceptive care. 
YAM's impact goes beyond sexual and reproductive health, as the group has supported many young people on issues of self-harm and depression.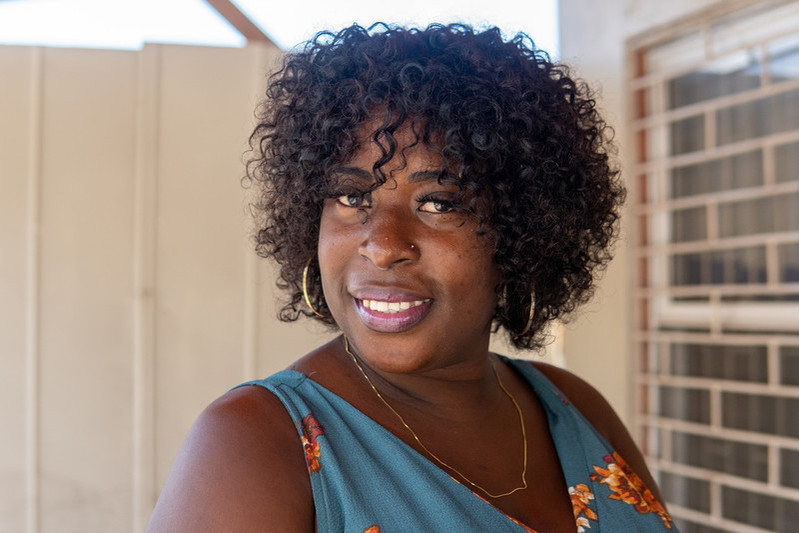 FAMPLAN's Youth Officer, Fiona, says, "There's a lot going through these teenagers' minds. Through YAM I have developed relationships and become their confidante, so they can call me for anything. The movement is impacting. It helped me with my life and now I can pass it down. YAM can go a far way with the right persons. Whatever we do we do it with fun and education – edutainment."
Related Member Association
Jamaica Family Planning Association