Cultural barriers and stigma have threatened the work of the Jamaica Family Planning Association (FAMPLAN), but according to one senior healthcare provider at the Beth Jacobs Clinic in St Ann, Jamaica things have taken a positive turn, though some myths around contraceptive care seem to prevail. 
Committed to changing perceptions and attitudes  
Midwife, Dorothy, is head of maternal and child and sexual and reproductive healthcare at the Beth Jacobs Clinic and first began working with FAMPLAN in 1973.   
She says the organization has made its mark and reduced barriers and stigmatizing behaviour towards sexual health and contraceptive care. Cultural barriers were once often seen in families not equipped with basic knowledge about sexual health. 
"I remember some time ago a lady beat her daughter the first time she had her period as she believed the only way, she could see her period, is if a man had gone there [if the child was sexually active]. I had to send for her [mother] and have a session with both her and the child as to how a period works. She apologized to her daughter and said she was sorry. She never had the knowledge and she was happy for places like these where she could come and learn – both parent and child."  
Working with religious groups to overcome stigma  
Religious groups once perpetuated stigma, so much so that women feared even walking near the FAMPLAN property. 
"Church women would hide and come, tell their husbands, partners or friend they are going to the doctor as they have a pain in their foot, which nuh guh suh [was not true]. Every minute you would see them looking to see if any church brother or sister came on the premises to see them as they would go back and tell the Minister because they don't support family planning. But that was in the 90s." 
Dorothy says that this has changed, and the church now participates in training sessions sexual healthcare and contraceptive choice, encouraging members to be informed about their wellbeing and reproductive rights. 
Navigating prevailing myths  
Yet despite the wealth of information and forward thinking of the communities the Beth Jacobs Clinic reaches, Dorothy says there are some prevailing myths, which if left unaddressed threaten to repeal the work of FAMPLAN. 
"Information sharing is important, and we try to have brochures on STIs, and issues around sexual and reproductive health and rights. But there are people who still believe sex with a virgin cures' HIV, plus there are myths around contraceptive use too. We encourage reading. Back in the 70s, 80s, 90s we had a good library where we encouraged people to read, get books, get brochures. That is not so much now," Dorothy says.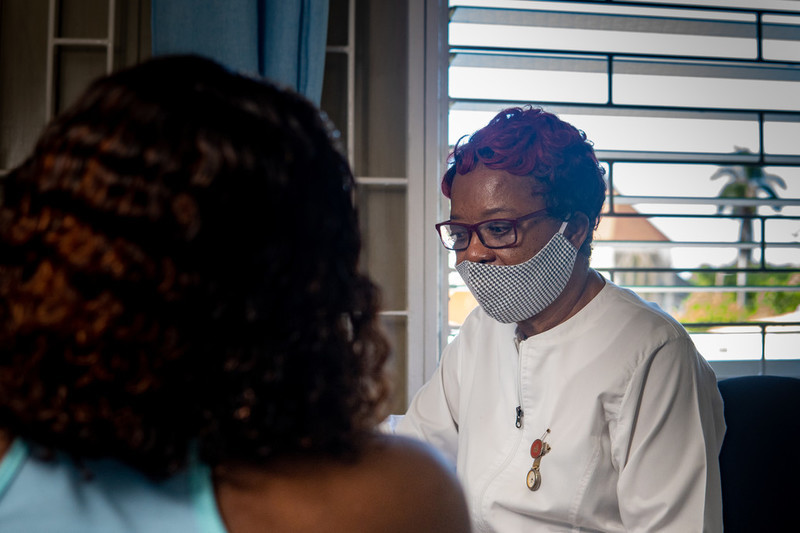 Another challenge is ensuring women are consistent with accessing healthcare and contraception. "I saw a lady in the market who told me from the last day I did her pap smear she hasn't done another one. That was five years ago. I had one recently - no pap smear for 14 years. I delivered her last child," she says. 
Despite these challenges Dorothy remains dedicated and committed to her community knowing her work helps to improve women's lives through choice. She is confident that the Mobile Unit with community-based distributors will be reintegrated into FAMPLAN healthcare delivery so that they can reach remote communities.  "FAMPLAN has made its mark. It will never leave Jamaica or die." 
Related Member Association
Jamaica Family Planning Association