Candice, 18, joined the Youth Advocacy Movement (YAM) when she was 15 after being introduced to the group by the Jamaica Family Planning Association's (FAMPLAN) youth officer, Fiona. 
Sharing knowledge with peers  
Initially, Candice, saw YAM as a space where she could learn about sexual and reproductive health and rights (SRHR) as there was no information available elsewhere. Candice uses her knowledge and involvement with YAM to educate her peers about their sexual health and rights with hopes that they make informed choices if they choose to engage in sex. 
"I've seen teenagers get pregnant and it's based off them never knowing routes they could take to prevent pregnancies. I figured I could play a role by learning it for myself, applying it to myself as well as talk to those around me to somewhat enlighten them about sexual and reproductive health. I just wanted to be able to learn for myself and pass on the knowledge." 
Making positive changes  
Candice believes that sexual and reproductive health and rights are not limited to sex, but also about being empowered to make positive changes and choices. Candice has worked with the youth group to use her voice for the voiceless and make a change. 
"Seeing young girls divert to wanting more and because their parents were not able to provide, they turn to men. Also, I saw undue pressure being placed on girls to not have sex and that pressure unfortunately caused them to develop creative ways to go out and it so ends up that they were left with an unwanted pregnancy. I was learning not only for myself, but to spread the word.  I learnt I needed to immerse myself in order to be an effective advocate." 
Through her advocacy work, Candice has been to health fairs and spoken to her peers and adults about their sexual and reproductive health and rights. The impact has been positive. 
"In my circle I've seen people become more aware and more careful. In my teaching, my friends are inspired to join so I am looking to recruit soon," she said.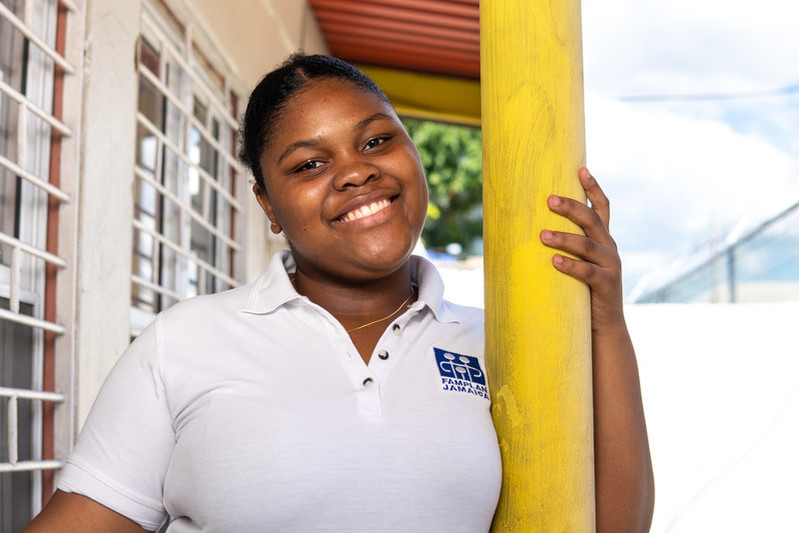 Breaking down barriers to contraception use 
Candice has faced a number of obstacles, especially around the reservations her peers have to practicing safer sex. 
"You can only educate someone, but you can't force them to do what you're promoting. You will have different people asking and you explain to them and show them different ways to approach stuff and they will outright be like 'OK, I am still going to do my thing. This is how I am used to my thing'. So, they accept the information, but are they practicing the information? People are open minded, but it's just for them to put the open mindedness into action." 
Candice says there are parents who are not open to discussing these issues with their children and it subsequently makes the work more challenging and prohibits access to safer practices and choices. 
She believes it would be beneficial for parents to take a more active role in advocating healthy choices. She would also like to see more sexual and reproductive health and rights sessions delivered in schools. 
"Implement classes in school that are more detailed than what exists. The current lessons are basic and the most compact you'll learn is the menstrual cycle. You're learning enough to do your exam, not apply to real life. If this is in schools, the doctors and clinics may be more open to the reality that younger people are engaging in sex. To prevent unplanned pregnancies be more open."  
"YAM has good intentions. These good intentions are definitely beneficial to the target audience. With more empowerment in the initiative we can move forward and complete the goal on a larger scale." 
Related Member Association
Jamaica Family Planning Association