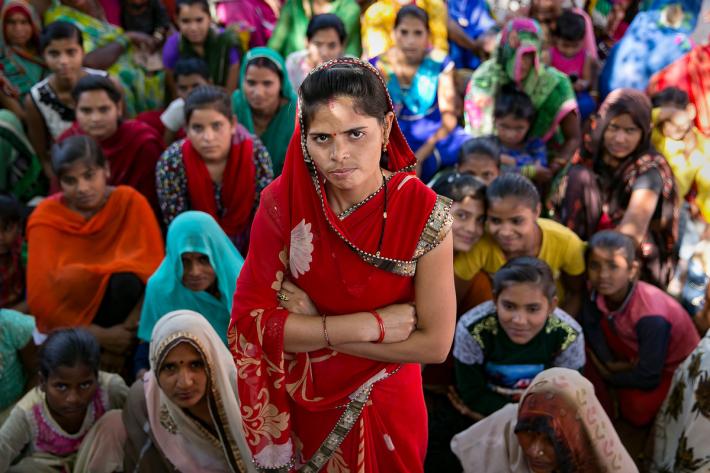 This year marks the 25th anniversary of International Conference on Population and Development (ICPD) – a defining moment for sexual and reproductive health and rights.
What is ICPD?
25 years ago in Cairo, Egypt, 179 governments came together and adopted a radical and revolutionary Programme of Action (PoA) on women's reproductive health and rights. 
The PoA realized and affirmed that women's reproductive health and rights was intertwined with the advancement of women's rights as a whole and would be a tool to help achieve gender equality and empowerment of women and girls.
What has happened since ICPD?
Though significant global investment has been made in sexual and reproductive health and some outcomes on women's health have been improved, this is not enough. We are still falling dangerously short of achieving the promises laid out 25 years ago in Cairo. 
Today, on average: 
830 women die giving birth
33,000 girls will be forced into child marriage
11,000 girls will forcibly undergo female genital mutilation (FGM)
25 million women are forced to turn to unsafe abortion methods every year 
Globally, 232 million women who want to prevent pregnancy do not have access to modern contraception. 
What next for ICPD and gender equality?
Next week, governments, civil society, the private sector, community leaders and other stakeholders will meet to accelerate the promises made in Cairo. New national commitments will be announced by governments to translate international and regional ones into urgent action in line with the Agenda 2030.
The renewed energy and commitment to the PoA will bring to reality the human rights for all to access quality, affordable and inclusive sexual and reproductive healthcare – which in turn will contribute to the advancement of a fairer and just society for women and girls especially. 
IPPF and civil society all over the world will hold governments to account to make sure promises are fulfilled.