In the 25 years since ICPD in Cairo, there have been few campaigns for Indonesian women's health and reproductive rights Atashendartini Habsjah has not been involved in. From her work within the Indonesian Planned Parenthood to mentoring the next crop of changemakers, Habsjah's influence has shaped the lives of millions of women.
"I became a feminist then," Habsjah says of meeting her mentor, Professor Saparinah Sadli, who joins her at this makeshift ICPD reunion. As a researcher at Atma Jaya University studying maternal and post-natal health in 1989, her work led her to meet the professor, as well as longtime activists Tini Hadad and Ninuk Widyantoro.
All four women have been integral to developing reproductive rights and access in Indonesia and today they're sharing a table, some tea and faith that future generations will bring change. Like everything in Indonesia, and in Indonesian women's activism particularly, collectivism and support are key. That's what got Atashendartini Habsjah to Cairo 25 years ago, she says.
Getting to Cairo
"I started in 1989 and the time working on a safe motherhood program, 'Sayang Ibu,' at the Ministry of Women Empowerment. I was doing research and through that met with Professor Saparinah Sadli who was the head of women's studies at the University of Indonesia," Habsjah says. Through her research, she found herself deeper involved in organizations related to women's causes in the country. "I wanted to be involved in the condition of women and girls."
Slow-moving change failing to address the needs of women is what drove Habsjah to Cairo. Commiserating on challenges with delegates from other countries and — crucially — sharing strategies to find ways to progress regardless. Delegations from the Global South are particularly fondly remembered for their support both in the years leading up to Cairo and after.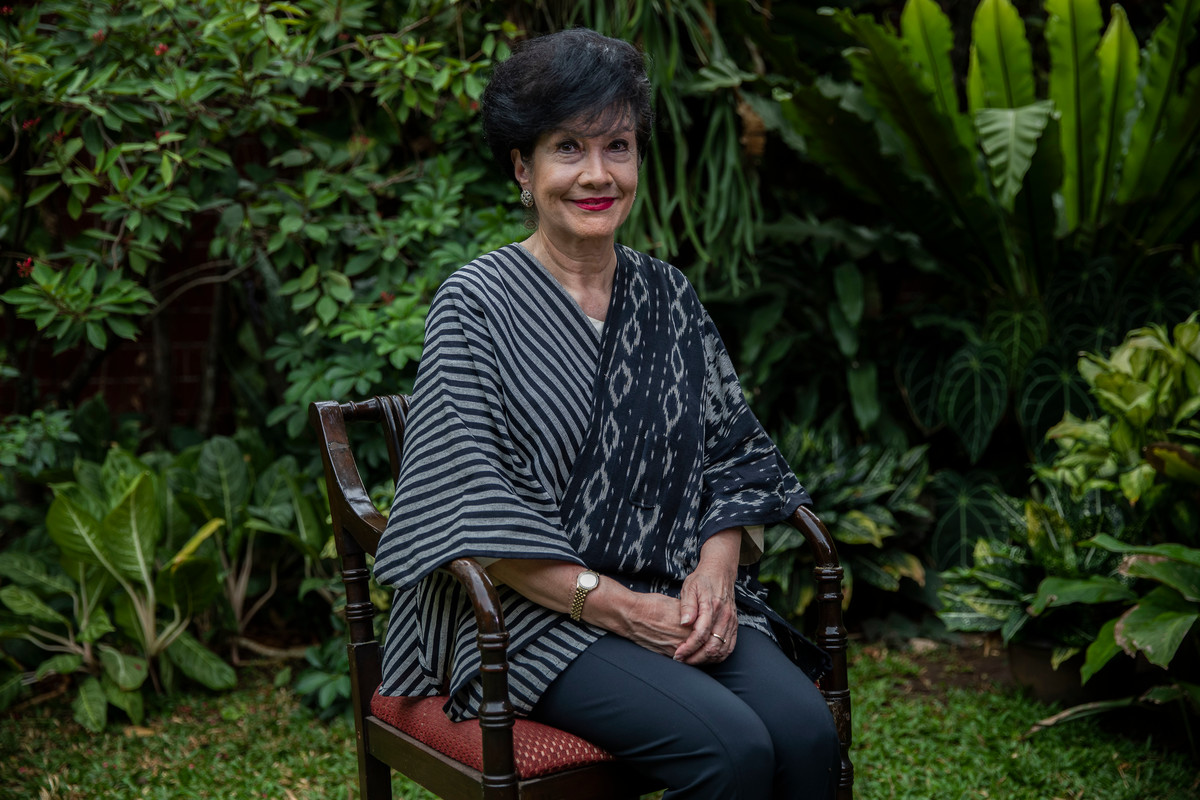 Programme of Action
"No," is the blunt answer from the group on Indonesia's success in implementing the Programme of Action decided on 25 years ago. The access to contraceptives has improved slightly over the decades, but education on choices remain low. Access to abortion, which remains technically illegal in most instances but can be found via quiet organizations, is very much on the mind of Habsjah and her activist colleagues.
Indonesia's Criminal Code has, until recently, been a hangover of the Dutch occupation. Efforts to reform it has been strongly resisted by civil society for what they say could further criminalise aspects of safe family planning. If the reforms pass in the upcoming parliamentary session, abortion in all instances, even if a pregnancy threatens the life of the woman, will be illegal.
"The Code is very difficult to change," Habsjah says, foreshadowing a fight for future generations. "Abortion will still be prohibited. That's why we work a lot with women's organizations and young people to make them aware. They're coming to the Women's Health Foundation [an initiative between the Indonesian and Australian governments] because they feel frustrated, where else can they go?"
All four women worry that access to contraceptives is going to become more difficult. Women in the further-flung provinces of the sprawling archipelago already struggle to find support and the use of long-term contraceptives like IUDs is consistently dropping. The legal reforms will "curb freedoms," Habsjah says. All four fear an increase in the prevalence of HIV/AIDS, an issue that has been left out of the reforms debate.
The future of reproductive health in Indonesia
A quarter of a century on, all four women agree emphatically that one of the greatest challenges facing Indonesian women's health and well-being is the involvement of men. While women have always been leaders on the frontline and at the grassroots, men must do more to effect lasting change and improve the lives of women. Historically, men have largely been disinterested but change is in the air.
"One component is men's involvement in reproductive health and we try always," Habsjah says with a laugh. It's the younger women, though, that this table of generations of changemakers believes in. "Now we have a bunch of new, younger generations who will hopefully continue our spirit and our fight."