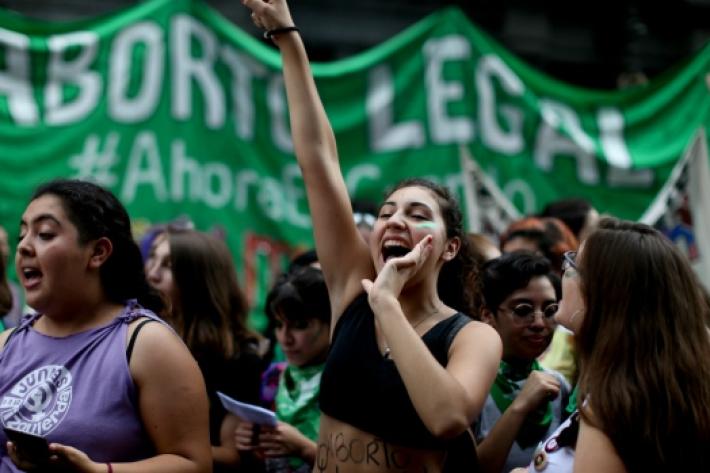 The Argentinian House of Deputies approved a bill that decriminalizes abortion up to 14 weeks. The vote tally was 129 in favor, 125 against and 1 abstention. The bill now heads to the Argentine Senate. 
 
Giselle Carino, IPPF Western Hemisphere Region's Director (IPPF/WHR) and CEO, issued the following statement: 
"Today, Argentina's House of Deputies voted for women's rights, for human rights, and for democracy. The vote paves the way for sound public policy that will save countless women's lives and begin to pay back a debt that Argentinian society has owed to women for far too long. 

 

We call on the Argentinian Senate to listen to the tens of thousands of women who have courageously shared their stories and marched in the streets to demand their rights. You have the opportunity and responsibility to lead this inevitable change and ensure that all Argentines should be treated as equals."  
While current law in Argentina technically permits a woman access to abortion services when her life is in danger, or when the pregnancy is the result of rape, the true issue is one of accessibility. Women with few economic and social resources, many of whom are victims of gender-based violence, and/or live in rural areas, don't have the ability to access care and are significantly more vulnerable than upper-class women in urban centres. Poor women bear the brunt of these restrictive laws and will continue to pay with their health and lives until abortion care is decriminalized. 
IPPF congratulates our partners, civil society and all the activists who fought so valiantly for women's rights. We will continue working closely with our partners and allies in Argentina in the fight for sexual and reproductive rights for all.