The Safe Abortion Action Fund (SAAF) which is hosted by IPPF was set up in 2006 in order to support grass-roots organisations to increase access to safe abortion. One such organisation which received support under the last round of funding is called Lady Mermaid's Bureau.
---
I am Pretty Lynn, aged 25. I am a sex worker but I went to university. I graduated with a Bachelor's Degree in Tourism in 2013.
But now, during the day I'm sleeping and during the night I'm working. That is how my day goes every day. I got into sex work through friends. Okay it is not good but I am earning. 
I tried to get a job when I graduated. I have been applying since I graduated in 2013. I'm still applying but I'm not getting anywhere. You know to get jobs in Uganda; you have to know someone there and no one knows me there.
To be a sex worker is like a curse. People look at you like, I don't know, as someone that has no use in society. People look at you in a bad way. They even don't consider why you are selling. They just see you as the worst thing that can happen in the society. So it is not comfortable, it is really hard but we try and survive.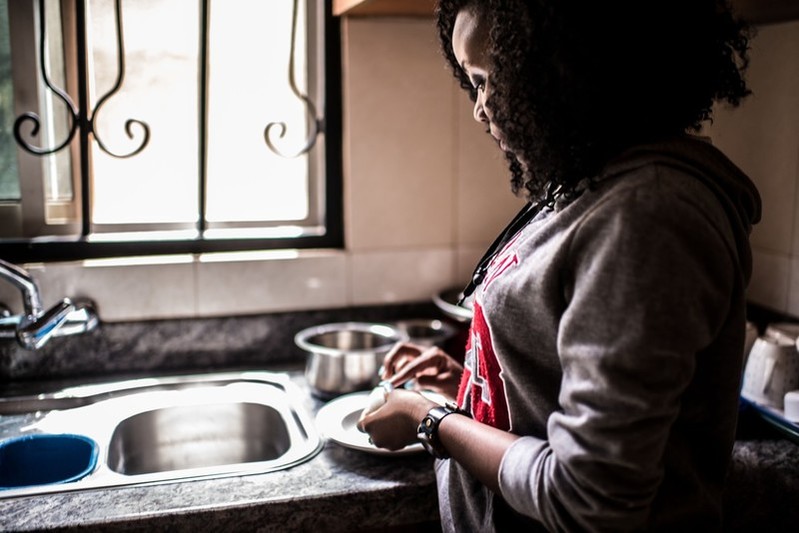 The fact sex working is illegal means you have to hide yourself when you are selling so that police cannot take you. And then you get diseases, men don't want to pay. When the police come and take us, sometimes they even use us and don't pay. So it is really hard. They want a free service. Like if they come and take you and pay that would be fair. But they say it is illegal to sell yourself. But they still use you yet they are saying it is illegal. You can't report the police because there is no evidence. 
Abortion and unwanted pregnancies are really common because men don't want to use condoms and female condoms are really rare and they are expensive. Though at times we get female condoms from Lady Marmaid's Bureau (LMB) because there are so many of us they can't keep on giving you them all the time. At times when we get pregnant we use local methods. You can go and use local herbs but it is not safe. One time I used local herbs and I was successful. Then the other time I used Omo washing powder and tea leaves but it was really hard for me. I almost died. I had a friend who died last year from this.
But the good thing is that LMB taught us about safe abortion. I have had a safe abortion too. There are some tabs they are called Miso (misoprostol). It costs about fifty thousand shillings (£10 pounds or $20.) It is a lot of money. But if I'm working and I know I'm pregnant, I can say, "this week I'm working for my safe abortion". So if I'm working for twenty thousand, by the end of the week I will have the money. It is expensive compared to Omo at five hundred shillings but that is risky. So if I say I will work this whole week for Miso (misoprostol) it is better. But I'm working and I'm not eating.
A project like this one from Lady Mermaid's can help young girls and women. But to take us from sex work, it would really be hard. They would not have enough money to cater for all of us. So what they have to do is to teach us how to protect ourselves, how to defend ourselves. Safe abortion yes. They will just have to sensitise us more about our lives, protection, female condoms and all that.
I don't have a boyfriend but maybe when I get money and leave this job I will. But for now, no man would like a woman who sells. No man will bear the wife selling herself. And that will happen only if I get funds, settle somewhere else and become responsible woman. I don't want this job. I don't want to be in this business of sex work all the time. I want be married, with my children happily, not selling myself.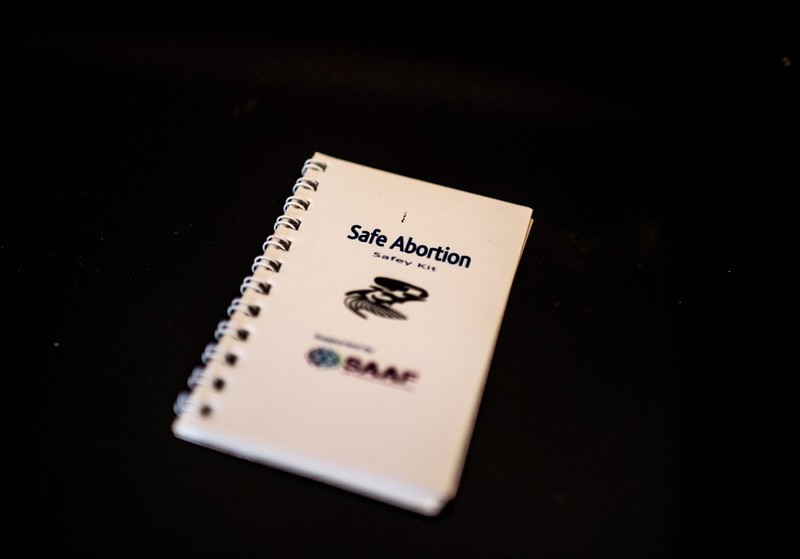 Stories
Read more stories about the amazing success of SAAF in Uganda
Subject
Gender equality, Abortion Care
Related Member Association
Reproductive Health Uganda