2022 proved a landmark year for sexual and reproductive health and rights.
While some countries made great gains - from decriminalizing abortion, to legalizing same-sex marriage, to providing free contraception, serious infringements to women's rights proved extremely challenging to the health and well being of not only women but to all. 
We look back here to celebrate the victories and reflect on the setbacks made globally this year in access to abortion care, LGBTI+ rights, contraception, and gender equality.
Abortion care
The year started on a high with another victory for the Green Wave movement sweeping across Latin America. In February, Colombia voted to decriminalize abortion; a historic decision that came after years of campaigning by women's rights activists across the country. 
"This monumental decision is also a win for the dedicated health care providers, who will finally be recognized as people who simply care about the needs of others," said Marta Royo, the Executive Director for Profamilia, IPPF's Member Association in Colombia.
Currently, only six out of 33 countries in the region have legalized abortion and we hope to see the movement take hold in other countries like Guatemala, which, despite reversing proposed legislation that would have tripled jail time for women seeking abortion care, still has some of the region's most restrictive abortion laws.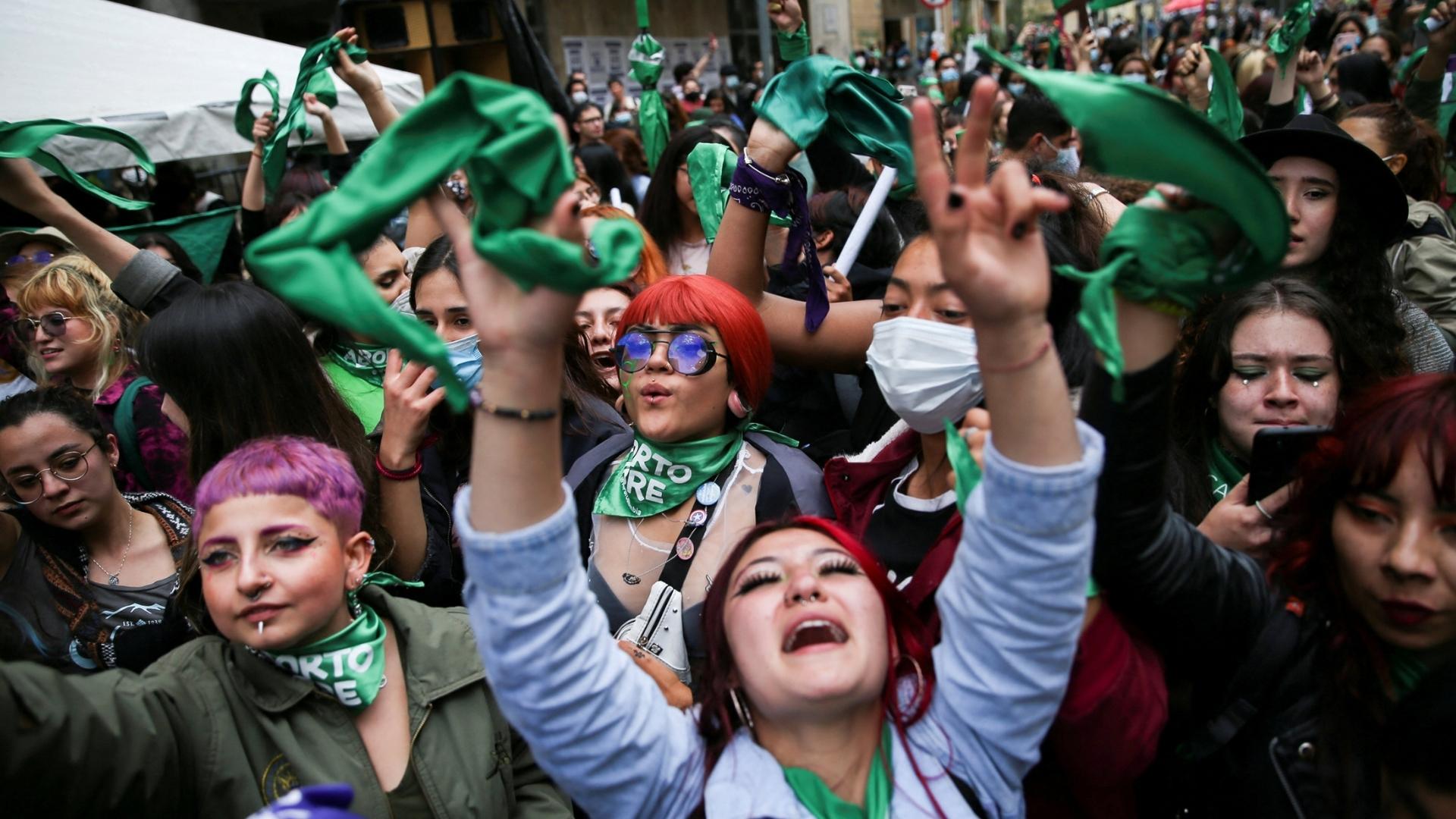 Colombia legalizes abortion
REUTERS/Luisa Gonzalez
But midway through the year, women's rights took a devastating blow when the US Supreme Court overturned Roe v. Wade, which granted constitutional protection for abortion across America.
"The highest court in the land has reached its lowest point," said Dr Alvaro Bermejo, Director-General of IPPF in a statement following the decision.
In response, our Member Association, the Planned Parenthood Federation of America (PPFA), continues to provide services to all who need them where legally possible. IPPF and PPFA are also continuing to work tirelessly to protect the rights of all people both in the US and globally and ensure that no one is forced to carry a pregnancy or give birth against their will.
Protesting the repeal of Roe v Wade
Unsplash/Gayatri Malhotra
It's not just in the United States that we're seeing attacks on fundamental rights. In fact, 41% of women live in countries with restrictive abortion laws. A particularly draconian example is Poland, which two years ago adopted a near-total abortion ban that has led to the death of at least six women. Now, the Polish government has escalated its attacks against women's human rights defenders and women activists from Polish Women's Strike are facing prison sentences for exercising their right to peaceful protest. 
And as Poland, Hungary, Romania and surrounding countries continue to respond to the Ukrainian refugee crisis, IPPF is working with our partners on the ground to link those fleeing the conflict with critical but often overlooked sexual and reproductive health services, including safe abortion care. 
Progress on abortion rights is less clearly defined in other countries like Japan which, despite approving medical abortion in May, requires Japanese women to "gain the consent of their partner" before being administered the pills, in a clear violation of reproductive freedom. 
But at IPPF, we refuse to let the opposition define us.
Instead, we are choosing to spotlight nations paving the way for human rights, like Sierra Leone, which in July approved a draft law to decriminalize abortion in direct response to the US ruling. Or Thailand, which legalized abortions up to 20 weeks where just two years ago it was considered illegal. And San Marino, which decriminalized abortion, one year after its people overwhelmingly voted to guarantee the safety and freedom of women. 
Good news has also come out of New Zealand, which started offering abortion via telemedicine, Kenya, which ruled that safe abortion care is a fundamental right and India, which amended its abortion law in September to say that all women, regardless of their marital status, were entitled to safe and legal abortion. And in England and Wales, a bill was passed to enforce buffer zones around abortion clinics, ensuring women can access abortion care with dignity: something that IPPF will continue to push for, even in countries where abortion is already legal.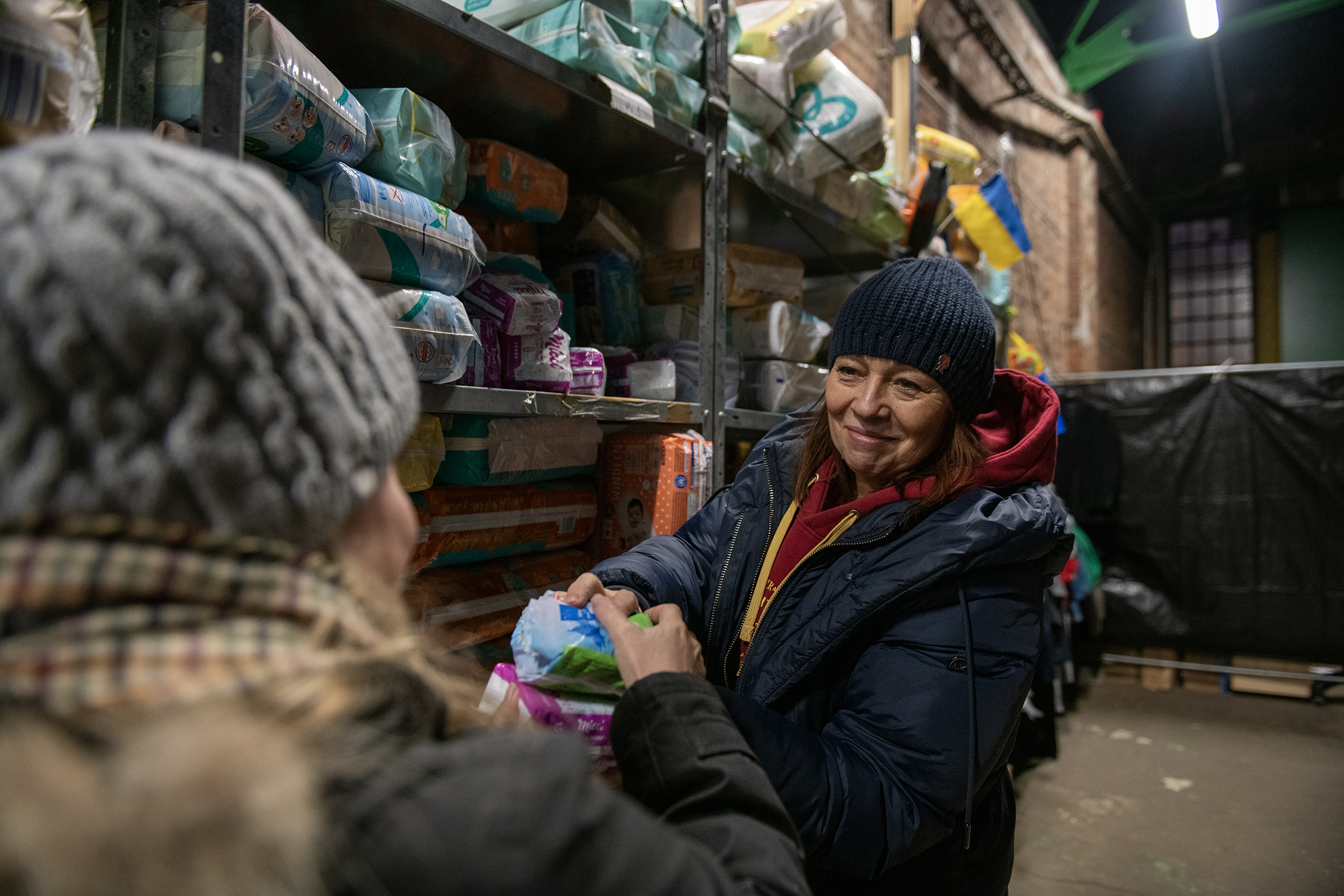 Caring for Ukrainian refugees
IPPF/Hannah Maule-ffinch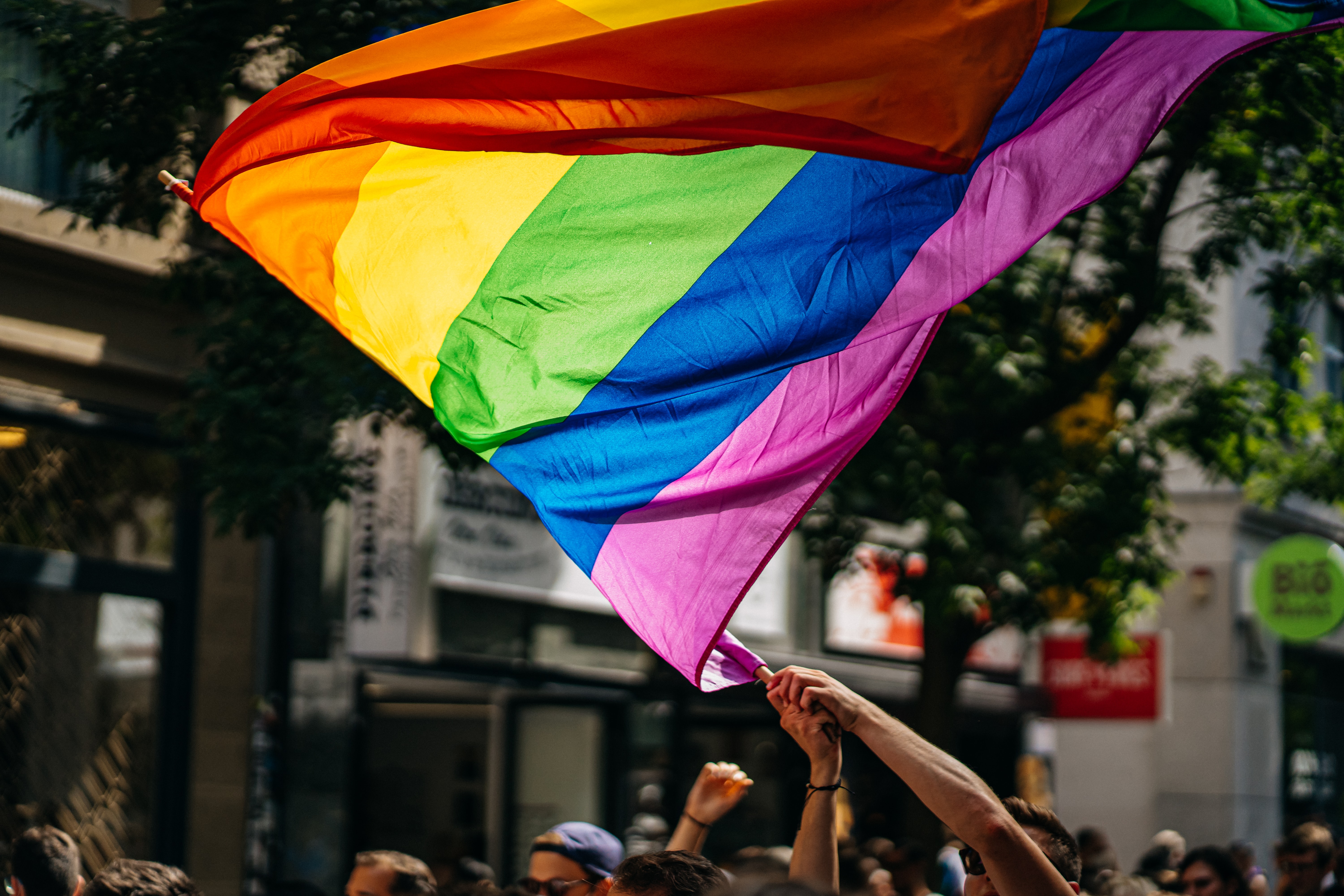 LGBTI+ rights are human rights
Raphael Renter/Unsplash
Gender equality
Spain took two important steps towards gender equality this year: firstly by planning a new law to grant menstrual leave from work, and also by tightening its rape law by pushing through legislation requiring explicit consent for sex. Formerly, rape victims and survivors needed to prove they had been subjected to violence or intimidation.
The right to free period products became law in Scotland, making it the first country in the world to enact the Period Products Act in order to tackle the very real issue of period poverty. 
However, as we've seen with the mass protests demanding women's rights and freedoms in Iran, gender equality is still far from reality for many. Since April 2022, Turkmenistan has taken policing over women's bodies to a whole new level: imposing a virtual ban on abortion care, enforcing a ban on a range of beauty services, forbidding women from sitting in the front seat of private cars and prohibiting male taxi drivers from offering rides to women.
Women in Afghanistan continue to face utter disregard for their rights, with the Taliban announcing in December that women would no longer be allowed to attend university. Our work in Afghanistan has been put to the test in the most difficult circumstances, but we will continue to provide women with sexual and reproductive health guidance and advice in this grave humanitarian crisis and we ask that 
Indonesia's new Criminal Code was ratified in December, with several concerning developments, including the criminalisation of sex outside marriage and cohabitation, tightened regulations on contraception, and forbidding public acts that 'violate morality.' While the bill has strengthened provisions for abortion care, women, LGBTI+ people and other marginalized groups - already vulnerable in Indonesia - are placed at a disproportionately high risk of prosecution under the new Code.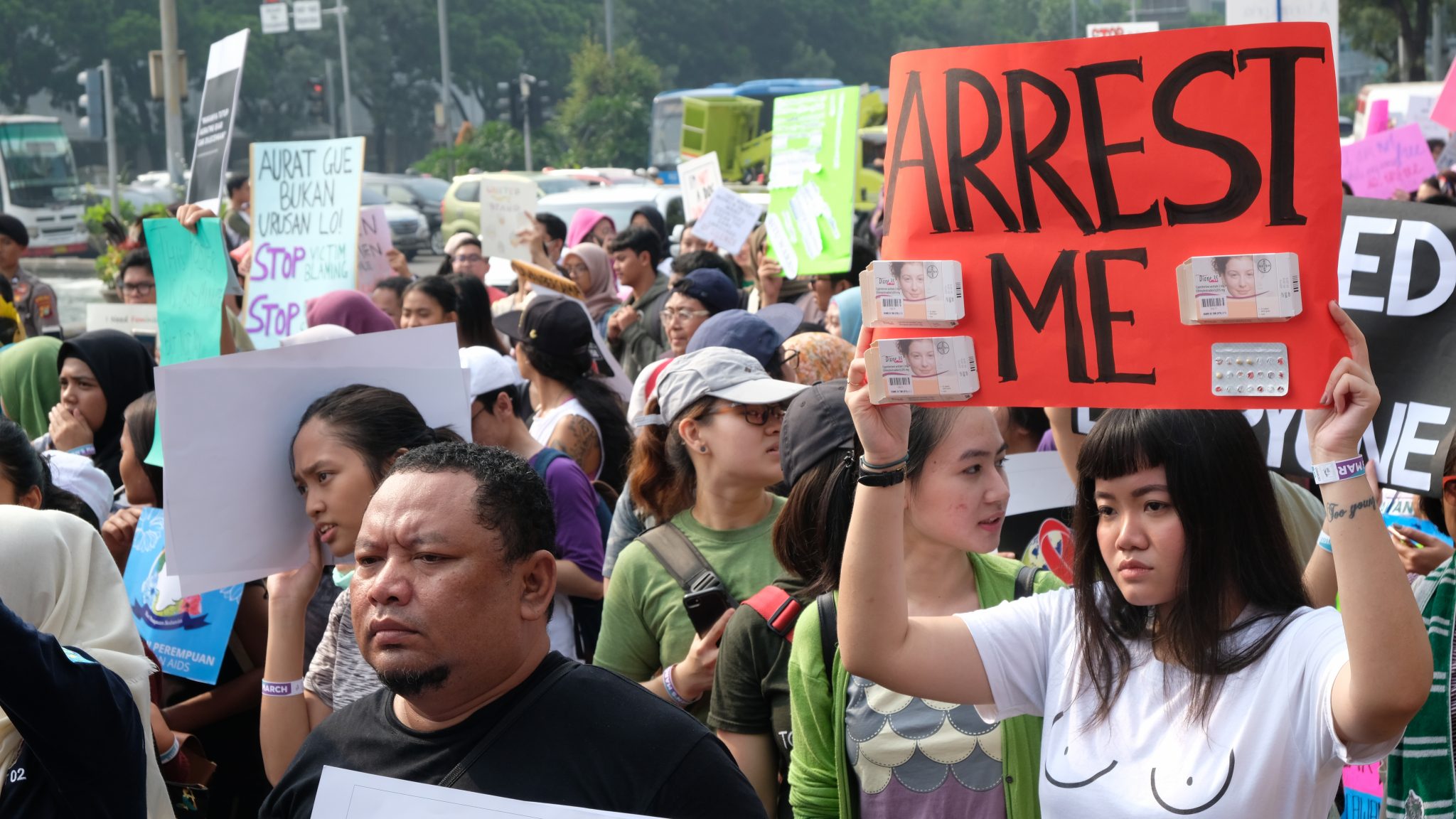 Demonstrating against Indonesia's new Criminal Code
Kate Walton
Contraception
Ghana took the spotlight in January, when the country's National Health Insurance Program expanded to include free long-term contraception; an important move that will allow millions of women to avoid paying out of pocket for contraceptive methods such as the implant, coil, and injections. There are, however, still gaps in the country's health insurance program, including access to safe abortion.
France announced that emergency contraception will become free for women of all ages, and access to screening for STIs free until the age of 26. Ireland has also extended and expanded its free contraception scheme for women.
And promising research shows that contraception may soon be more of a shared responsibility, with scientists looking into hormonal and non-hormonal contraceptives for sperm-bearers, though it will likely be several more years until new methods are available. 
Looking ahead at 2023
While 2022 certainly brought with it some positive change for sexual and reproductive health and rights, there is no doubt that we will continue to face new obstacles in the new year.  
But tough challenges must be confronted.
From growing social inequalities, racism, sexism and homophobia, to the deepening impacts of the climate crisis and the escalating consequences of new technologies, IPPF will continue to work for as long as it takes to ensure sexual and reproductive health and rights for all those who are left out, locked out or left behind.