Alice Ackermann is twenty years old; she's the youngest IPPF executive committee member. Her convictions on women's rights and sexual health are visceral. "I am angry", she says when asked what drives her, "but, it is a positive anger".
An early introduction to gender injustice
Alice was born in the eastern, middle-sized city of Strasbourg to a Jewish Orthodox family. "It was so obvious to me, from the onset, that my three brothers and I were not treated in the same way" she says, explaining how the religious rites of passage – circumcision and bar mitzvah – gave importance to the different stages of her brother's development. For girls, there was nothing.
Her elementary education, in a Jewish school, was delivered in the same spirit: "we were considered lesser pupils". She rebelled from a very young age; before she turned 10 she was called a feminist as an insult. Alice says this experience shaped what still drives her today: a clear conception of the injustice that is done to women and their rights.
She was later, at her demand, transferred to a secular school, where she was confronted for the first time with, "something more violent".
"When we were teenagers, my friends were sharing their experiences about being kissed without consent, and so many girls talked about being raped, but were not calling it that because it was so hard to put a name on it", Alice recalls. After hearing about her friend's experiences, she was determined to do something about it.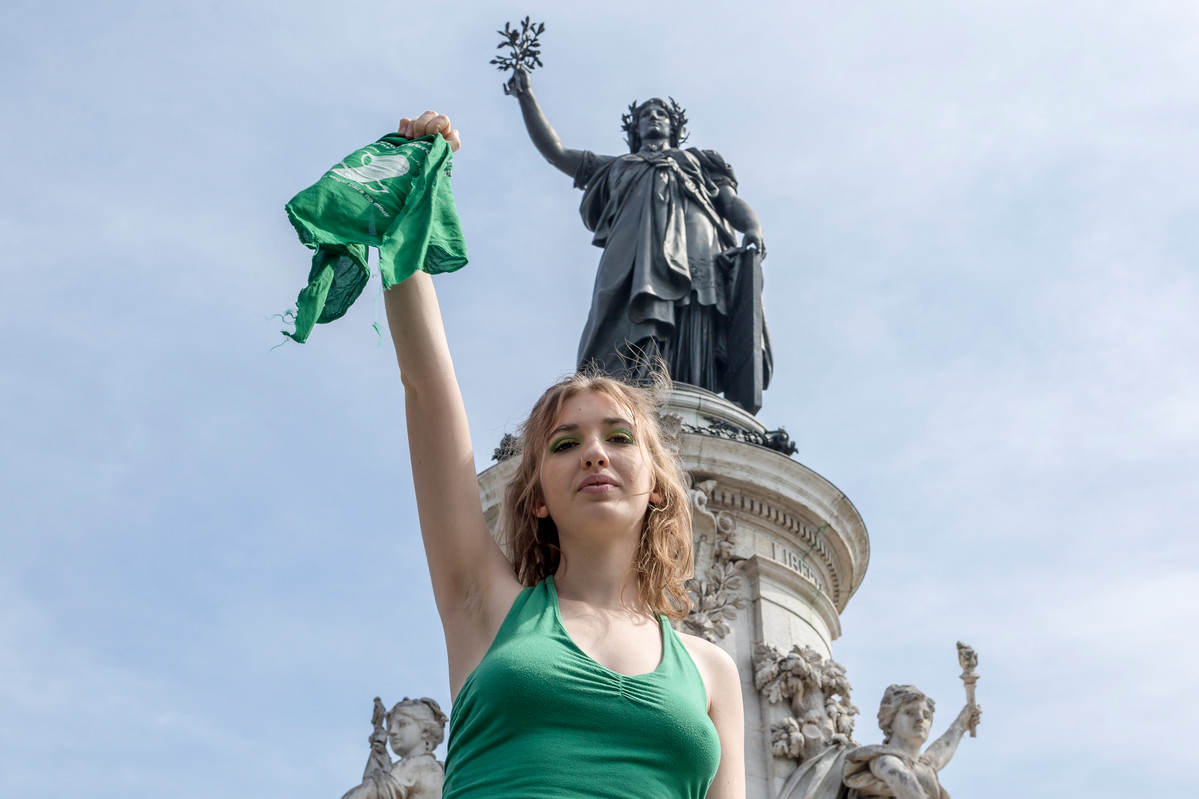 Starting her own feminist club
When the local sexual and reproductive healthcare organization gave a sexuality education session at her school, she asked if she could join as a volunteer but was told she was too young.
Not one to be discouraged easily, Alice began organising demonstrations and awareness raising campaigns in Strasbourg on topics such as street harassment or the different shapes and sizes of vulvas.
When she started high school a year later, she created a feminist club and organized debates and open conferences on the history of the SRHR movement. That's also when she started, along with other student members of the club, doing peer-to-peer sex education. It was immediately effective: "the students felt free to ask questions, debate among themselves and talk about what they witnessed."
Peer-to-peer education works
She says the reason peer-to-peer works so well has to do with empowerment. "When you are young and being discriminated against, you are very vulnerable," she explains. "What happens with peer-to-peer is that people look at you and realise that they can take action and have knowledge too. Every time I do a session people come to me afterwards and say 'you are so young, how can you be doing this? How can I do it too?'"
The sessions worked so well the local sexual and reproductive healthcare organization in Strasbourg got on board. They provided her with training and she became, at 16 years old, their youngest volunteer. Alice continues to work as a comprehensive sexuality educator and she holds a paid job as a counsellor at one of Le Planning Familial's call centers in Paris.
SRHR rights on a global scale
At last year's G7 conference, Alice worked with other feminist activists to influence the recommendations put forward by the governments attending. "It's hard" she says, "What's harder is that, on the global scale, things don't always appear to be changing for the better."
She says during the G7 conference, the American and Italian governments were not interested: "It's really simple, if you talk about SRHR (sexual and reproductive health and rights) during a meeting, they just walk out. Donald Trump did it in Canada last year."
As someone whose commitment to feminism is motivated by her own life experience, Alice is acutely aware of the importance of coordinating international advocacy to a grassroots approach. That's why she is not considering quitting counselling or peer-to-peer education. "I wish I were less of an exception, we need to have more young people involved in every level of the organization." As a newly-appointed executive committee member, she is on a mission to change that.
As a regional youth representative of IPPF and a member of several feminist organisations, Alice advocates for women's reproductive rights and youth empowerment at the national and international level. She's also studying history at Paris University.