For 50 years, the Planned Parenthood Association of Zambia (PPAZ) has provided sexual and reproductive health care, including contraception, safe abortion, HIV treatment.
Through their Open Doors and Zambia Community HIV Prevention Project (Z-CHPP), PPAZ has become a safe-haven to access integrated health care; particularly to the many who would not normally be able to seek health care without fear of discrimination, like men who have sex with men and sex workers. These services are critical in a country like Zambia where being LGBTI and sex work is against the law.
Yet, since the Global Gag Rule was reintroduced in January 2017, this vital care and support for local communities can no longer continue due to loss of funding. Since November many of PPAZ's services have already closed leaving communities with limited or no access to healthcare, and staff with no jobs.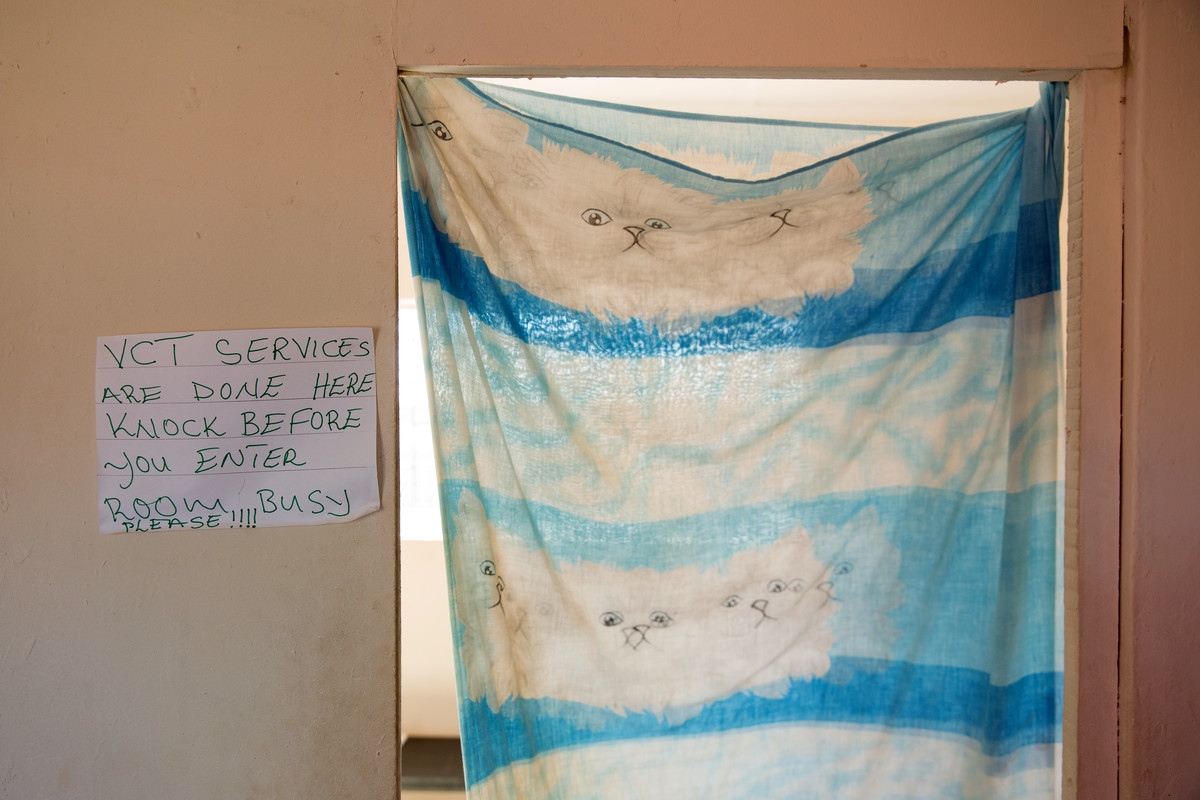 The Global Gag Rule impact
Executive Director Joan N. Kamwale, based at the Lusaka clinic, was faced with breaking the news to her team that they would no longer have jobs, and to the many people they supported that they would no longer have access to PPAZ's safe space and quality of health care.
"The 'stop order' came on the 17th of November 2017 and we closed on the 31st of December 2017. During the festive season, we were busy handing over everything. It was so depressing and very hectic not knowing where the next funds would come from and how to manage the situation with our clients. They already knew the clinic, so it was a very difficult time and moment for PPAZ to try and ensure our clients we would continue to provide the service", explains Joan.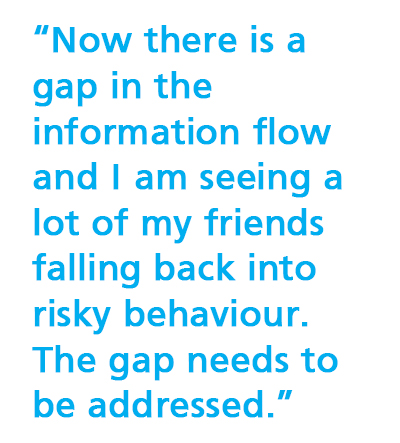 "Now, in a week, we might see about maybe, 30 or less than 50 people, depending on those who come to the facility. Since now it is mandatory to test [for HIV], so we just rely on those who come to the facility. But before in a month we'd go to over 100, like 150 – 200 people, it was that high", said Viness Kamulenge a physiotherapist and team leader at the Nyagwena clinic in Rufunsa.
Young people in Rufunsa that were part of the sexual health and adolescence programmes fear that there will be a rise in teenage pregnancies as they have already seen a reduction in attendance and engagement.
"Now there is a gap in the information flow and I am seeing a lot of my friends falling back into risky behaviour. The gap needs to be addressed. I have learned a lot about teenage pregnancy and but now that there is no information it will be a problem", says 18-year-old student, Precious.
Losing a safe place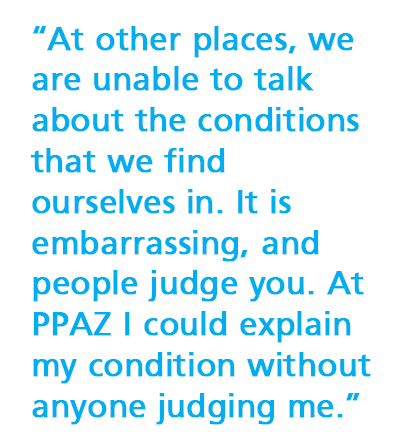 Many communities actively sought out PPAZ's clinics because of their reputation as a safe place but now those that visit can't even take a seat in the waiting area.
The social network that promotes PPAZ's health care relies on a trusted chain of communication that ensures those wanting to access information, will be protected and most importantly not judged, especially among the LGBTI and sex work communities. With a lack of available healthcare there is already evidence of people 'hiding away'; afraid to go to the government-run institutions where they feel discriminated against.
"I am a former sex worker and this project helped me bring some of my friends who need the services. It was important for me to let them know how important it is to know their status and keep them healthy. This place was a key population friendly clinic. Now they will have to go to places where they might not get the right attention", said Maczoline, a former peer promotor on the Open Doors project.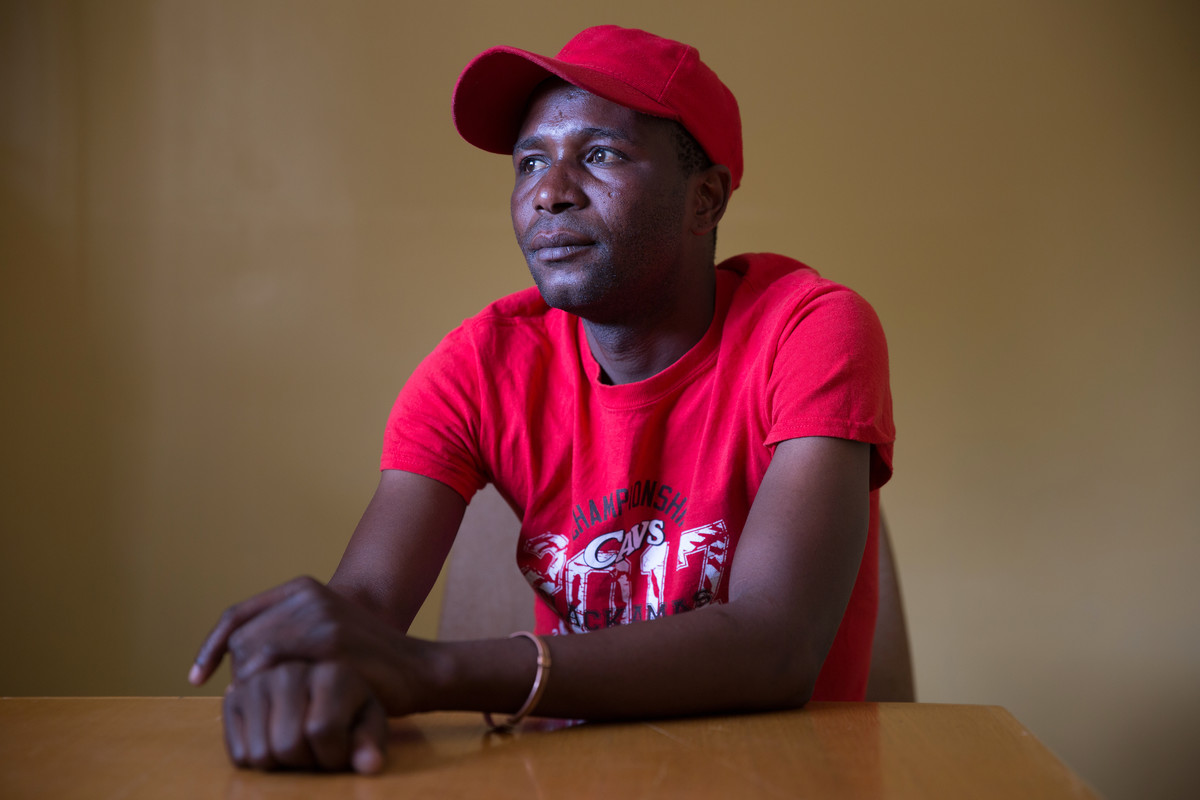 Lovemore 'Moses' Lungu identifies as transgender, he joined the programme as a peer promoter after a friend told him about a place where he could get medical treatment without being judged. Inspired by his experience, he became a PPAZ peer promoter, encouraging other friends to seek health care.
"At other places, we are unable to talk about the conditions that we find ourselves in. It is embarrassing, and people judge you. At PPAZ I could explain my condition without anyone judging me. They just helped me get the medication. A lot of my friends who need help now have nowhere to go and they are staying away", said Lungu.
Accessing treatment and care is vital for people living with HIV. Joyce has been living with HIV for two years and after initially struggling to accept her status received a treatment plan and support through PPAZ.
"I felt very safe, I was happy that they protected me, if I hadn't come at that time to get help I would have been seriously ill. From the time I commenced treatment till now, there's a clear difference, my body is slowly coming back to normal. All I am asking is that they don't stop giving us this treatment because a lot of people will suffer or even die without these medicines", says Joyce.
A threat to progress
PPAZ is now operating at less than half capacity. Having lost 46% of its funding, PPAZ is looking to source funding from elsewhere. Partnering with the government has brought some relief with assistance being given for medical resources. The effects are evident and real and if not addressed immediately threaten to reverse decades of progress made in combating and mitigating some of the country's vital sexual health care provision.
"We were told of the Gag Rule but we didn't expect for it to be done immediately. It came abruptly. There is usually a period for notice but there was no notice. We had 26 staff on site and at the head office, almost everyone was let go. The sad part is the increase in the disease burden. If they [key populations] are not accessing services that are stigma-free and discrimination-free, the disease burden, among the key population will increase", says former PPAZ Service Delivery Manager, Chipili Mulemfwe.
Related Member Association
Planned Parenthood Association of Zambia