In November 2017, Planned Parenthood Association of Zambia (PPAZ) received the news that they must cease all USAID funded programmes. The stop order was a result of the 'Global Gag Rule' (GGR), also referred to as the Mexico City Policy. The reinstatement of the policy has resulted in Planned Parenthood Association of Zambia losing 46% of its funding. You can learn more about the Global Gag Rule here.
---
"My name is Joyce. I live in Sopoloyi with my grandmother. I tested positive for HIV, around November, but was doubtful about starting treatment. I stayed away for three months and came back in January, to retest, when they asked if I wanted to start treatment right away, I refused, because I wasn't ready.
I told my sister what happened and explained that I had tested positive for HIV, so she advised me to go back and start treatment as soon as possible, because the longer I waited the more I was wasting away.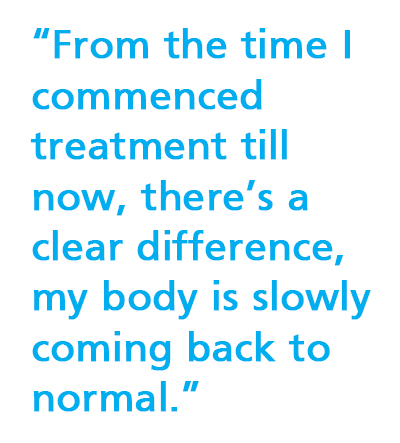 I returned to the clinic and I was given medication for two weeks. I was changed and put on another course for a month. I would go back every two weeks to get medication, then gradually I was given a course for two months. From the time I commenced treatment till now, there's a clear difference, my body is slowly coming back to normal. I felt very safe, I was happy that they protected me, if I hadn't come at that time to get help I would have been seriously ill, the medication wouldn't have helped me at all, but now I have been on medication I feel much better and my body is also getting better.
They are still giving me medication. They need to continue giving us the medicines and the information, because at least they tell us that once we start we are not supposed to skip any dose, even when you feel fit, you can't stop because the virus multiplies everyday by a thousand, so the more you take your medication it keeps the virus levels low, so I would say they need to continue. All I am asking is that they don't stop giving us this treatment because a lot of people will suffer or even die without these medicines."
Related Member Association
Planned Parenthood Association of Zambia