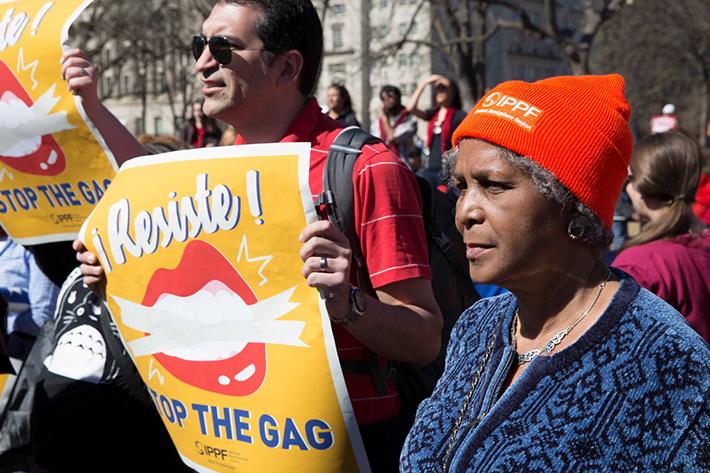 A new report from Stanford University shows that there is a link between the US administration's Mexico City Policy and abortion rates in sub-Saharan Africa.
These findings are hugely significant. We have long known this connection when essential health services felt the impact of previous forms of the policy. This now lends proof to what NGOs working in sexual and reproductive health have always known, that by cutting funding to organizations that provide integrated care, it has a knock-on, detrimental impact on access to contraception. The report shows clearly the same trend.
 
The policy denies women access to essential care, silences civil society organizations and gets in between women and their healthcare providers. Cutting access to contraception always leads to unwanted pregnancy and to women being forced to continue with pregnancies in difficult circumstances. This does undoubtedly lead to increased maternal mortality when safe and legal abortion is restricted.
 
We hope these findings encourage the US administration to reconsider the Mexico City Policy in light of this compelling evidence. It is clear that this policy needs to be reversed to expand access to essential healthcare for women and girls globally.
 
For IPPF, this means that more needs to done to ensure that sexual and reproductive healthcare is available to reach every woman and girl whenever and wherever they need it. We remain committed to providing contraceptive services and abortion care as essential aspects of our work. Through this, coupled with community education and advocacy at all levels, we will continue to work hard to reach who we can. This is especially important in light of the current backlash against sexual and reproductive health and rights globally.