Christine is a 45-year-old grandmother who has HIV. She has been on antiretroviral treatment since 2005 and was widowed in 2006. She thinks her husband died of an HIV-related infection.
"I heard on the radio that for people living positively it was a serious risk for us to get cervical cancer. During the announcements they mentioned some of the signs of cervical cancer like bad smell and so many signs.
"I was having signs of discharge and very bad smell," she said.
She needed a smear to check for cervical cancer but getting one in rural Uganda wasn't easy because money was tight and there were few gynaecologists available.
"I tried in TASO Uganda, I failed. I went to Lachor Hospital, I never got satisfied.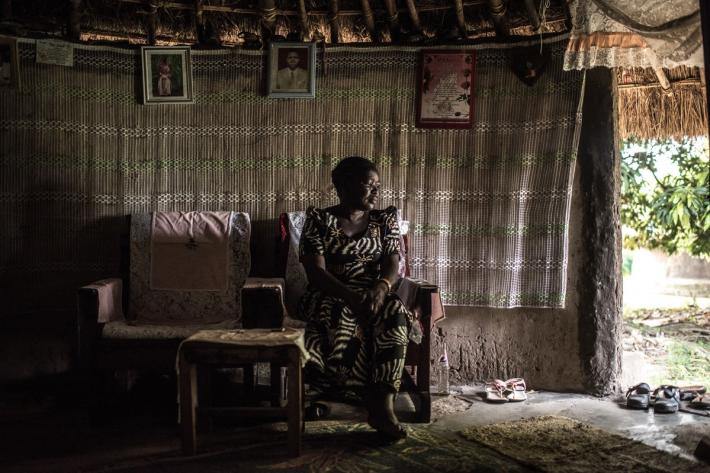 "Early in 2013, I heard over the radio about the services being offered by Reproductive Health Uganda. I went to their service centre and I was examined for cervical cancer and I tested positive. I got services from that centre. Last August, when I went for my control, they found that I'm free of cervical cancer," said Christine.
When she went for the smear for cervical cancer at Gulu Clinic she was also tested for human papilloma virus (HPV).
Today Christine is visited by two people at her thatched hut home four kilometres away from Gulu Clinic. It is part of the routine follow-up for patients.
From first appearance, it is hard to believe that this grandmother of one is living with HIV until she tells you that she is living positively. In her hut, the portrait of her late husband is displayed on the wall.
Smartly dressed in a white and black coloured long dress, Christine said she had seen many friends that had died of cervical cancer.
"Gulu Clinic has changed my life completely because of the way they handle their clients. And we got the service at a lower cost than at other health centres."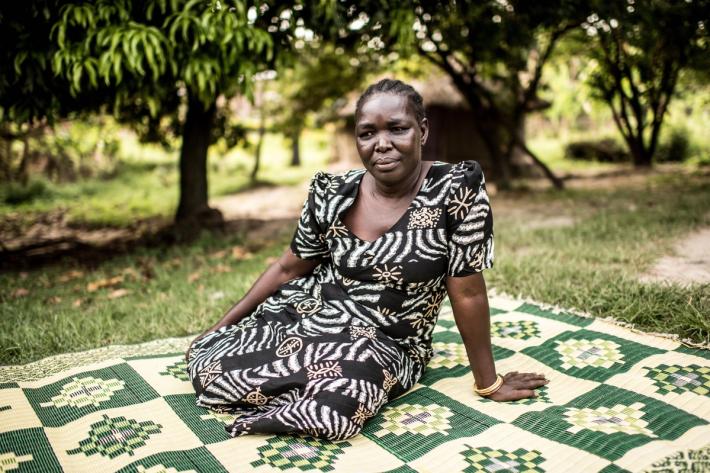 Follow a day in the life of our team and clients in Gulu, Uganda
Subject
Contraception, HIV and STIs
Related Member Association
Reproductive Health Uganda