Vicky Acora is a married mother of two. She faces all the usual challenges that women face when it comes to getting sexual and reproductive health services but Vicky's life is further complicated because she is deaf.
She says the biggest challenge in accessing services is communication.
"For example I come to the health centre, I meet a nurse but how will I communicate with her?
"They speak to me in English but I know Acholi and then there's sign language which they don't know. Many times interpreters want money if you are to come with them," explains Acora.
Vicky stopped education in primary school after both of her parents died at the peak of the 20-year insurgency in Northern Uganda.
Vicky learnt sign language through Gulu's Disable Person's Union where she is a board member representing Deaf Women. She also went through the Gulu Deaf Association where she learnt how to communicate in sign language.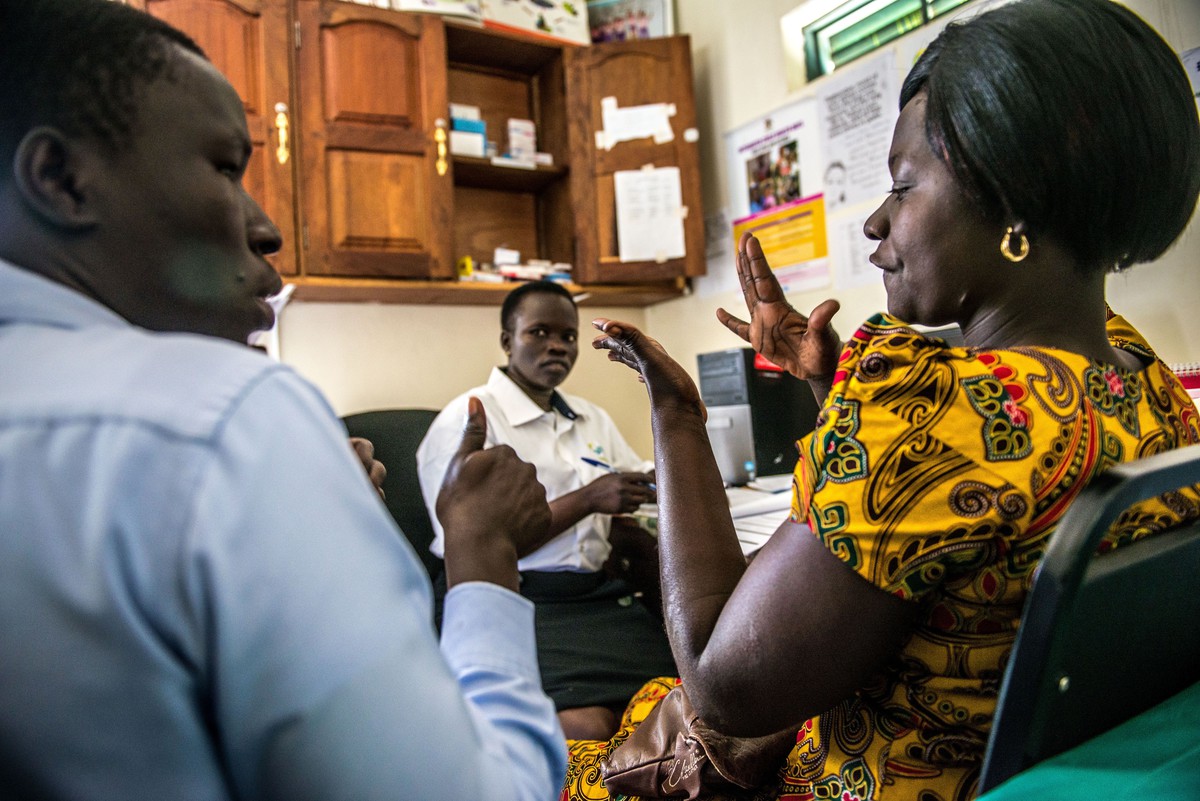 Acora, first came to know about Reproductive Health Uganda in January this year when she was invited to volunteer to cook for participants at a training session. Then in June, she returned to the clinic to test for HIV.
She says she had previously had a bad experience at a hospital in Gulu when she was seeking antenatal services when she was pregnant.
"When I was pregnant, I entered the hospital, I sat in a queue, and the nurse asked me how can I help you? It was very hard for me to explain. I didn't know what she was asking. And then the nurse asked what the problem with this woman was."
Her experience at Gulu Clinic, however, was very different.
"They are really most welcoming and they try to communicate even in the little sign language they know. They are really very warm."
She says she has since been advising other deaf people to seek services with Reproductive Health Uganda.  
Through her interpreter Acora said: "I also encourage disabled people who use wheelchairs to come and access services here – not just deaf people."
Follow a day in the life of our team and clients in Gulu, Uganda
Subject
Contraception, HIV and STIs
Related Member Association
Reproductive Health Uganda