As with the year before, 2021 presented significant challenges to public health. The COVID-19 pandemic has added an extra burden on communities already suffering poor health outcomes and health inequality, including affecting access to sexual and reproductive healthcare. However, despite this, positive progress has been made in many areas too. Here we reflect on the advances and setbacks made globally this year in access to abortion care, LGBTI+ rights, contraception, and gender equality. 
Abortion care 
The year started on a high for Argentina, who had voted to legalize abortion at the tail end of 2020, with it becoming available to citizens in January 2021. In more great news to start the year, abortion care was also decriminalized in South Korea in January.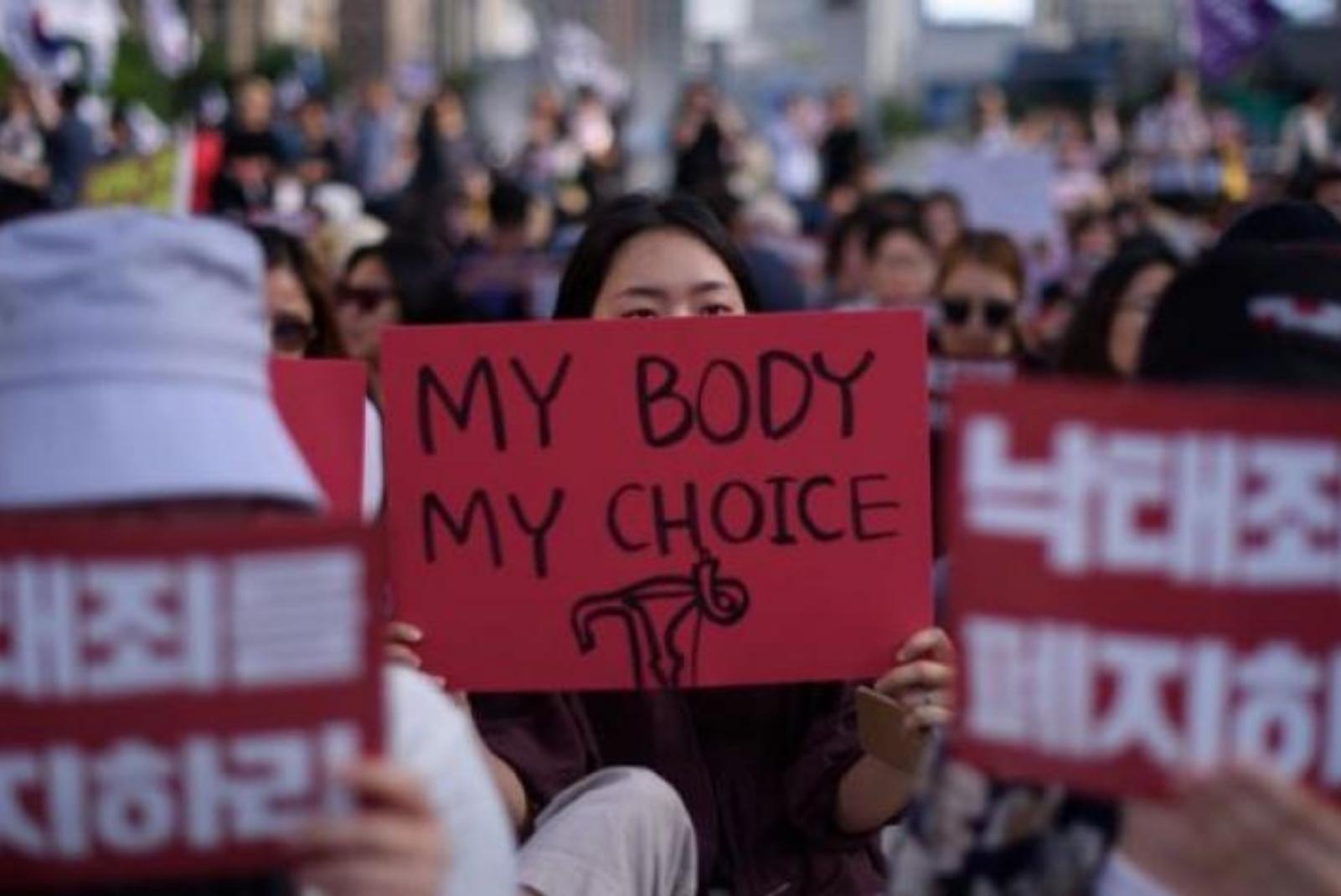 An abortion protest in South Korea - Getty Images
Getty Images
There were some tremendous wins later this year as the Nepalese government agreed to decriminalize abortion, as well as protecting the sexual and reproductive health and rights (SRHR) of women and girls. The people of San Marino voted to decriminalize abortion in September, as did the Supreme Court in Mexico in another win for the Green Wave movement across Latin America. Benin also legalized abortion in October, in the same month that Namibia opened up public hearings on the issue. 
However, in stark contrast to these gains, Poland's abortion ban came into force in January, and for nearly a year has been severely restricting people's access to lifesaving healthcare. There has been at least one death attributed to the ban, and human rights defenders fighting it have faced threats and attacks, both from state actors and far-right groups. As 2021 draws to a close, the Polish parliament rejected an anti-abortion bill to jail women who access abortion and criminalize anyone who helps them do so. Sadly, the Polish parliament has given the green light to establish the Polish Institute of Family and Demography, which would allow for increased and unnecessary data processing on people's reproductive health and expanded interference by the state in people's family lives.
In February, Slovakia also limited access to abortion by cutting funding for people over 40, and then in November only narrowly rejected a law restricting abortion access.  
Abortion rights protesters in Colombia
IPPF
Abortion access hangs in the balance in the US as the Supreme Court recently heard a challenge to a decades-long precedent (Roe v. Wade) which, if overturned, could see abortion banned in about half of all states. This follows the state of Texas banning abortion after six weeks in September – before many people even know they are pregnant. In effect, this is a near-total ban on abortion and, despite challenges, this regressive law remains in place for now.  
Colombia's Constitutional Court was also due to vote on abortion reform as 2021 drew to a close, but this has now been delayed to the new year. The Court has a historical opportunity to completely remove abortion from the penal code, making it a public health matter – an opportunity we very much hope Colombia will seize. 
LGBTI+ rights
This year, there were several causes for celebration when it came to LGBTI+ rights. Angola decriminalized same-sex relations in February, Croatia ruled that same-sex couples could adopt children in May, and in June the Madras High Court in India drew up plans for sweeping reforms to respect LGBTI+ rights. 
July saw Argentina formally recognize non-binary identities, France's parliament voted to extend IVF rights to lesbians, and the UK's Methodist Church voted to finally allow same-sex marriage.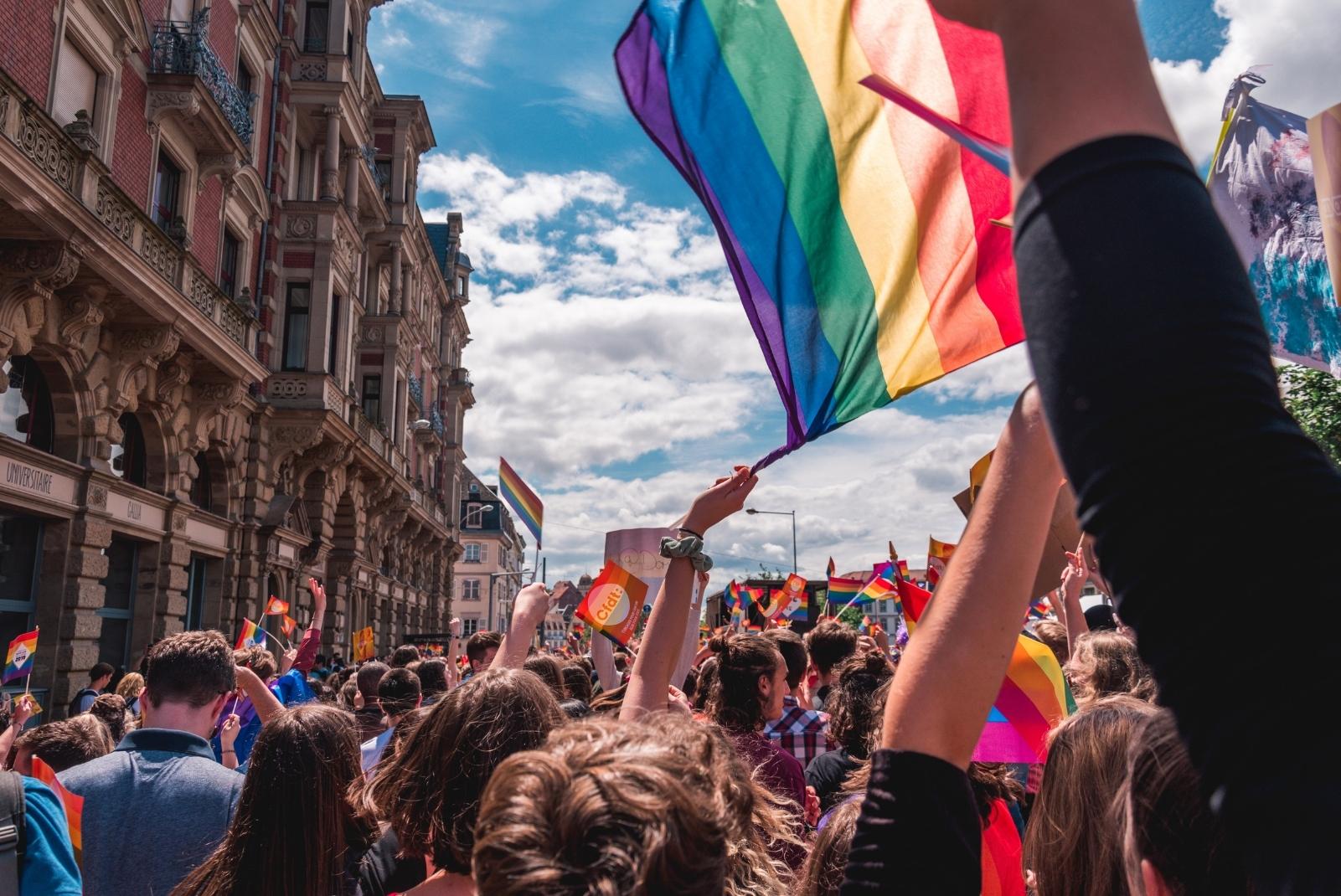 A Pride parade in Strasbourg, France - photo by Margaux Bellott, Unsplash
Unsplash
In September, Switzerland doubly voted to make same-sex marriage legal and give same-sex couples the right to adopt. 
We close the year with Botswana decriminalizing same-sex relationships, and Spain extending free IVF to the LGBTI+ community (as well as single women) in November. And just this month, Chile approved a bill to legalize same-sex marriage, followed by France's parliament voting to ban so-called "conversion therapy". 
However, it was not all good news; in June, Hungary passed a law banning LGBTI content in schools, and in October Italy voted down an anti-homophobic violence bill.
Gender equality
In January, a Court in Portugal found a woman guilty for practicing or allowing the practice of female genital mutilation (FGM) on her one-and-a-half year-old daughter during a trip to Guinea Bissau in 2019. This was the first conviction around FGM in Portugal. FGM comprises all procedures that involve partial or total removal of the external female genitalia, or other injury to the female genital organs for non-medical reasons. Whilst decisive action to tackle the harmful practice of FGM is vital, it is important that efforts focuses on prevention and protection to ensure it does not happen in the first place. 
In a step towards gender equality in education settings, New Zealand announced in February that all schools would provide free period products for students, and in November Tanzania ended a controversial ban on pregnant students returning to school after childbirth.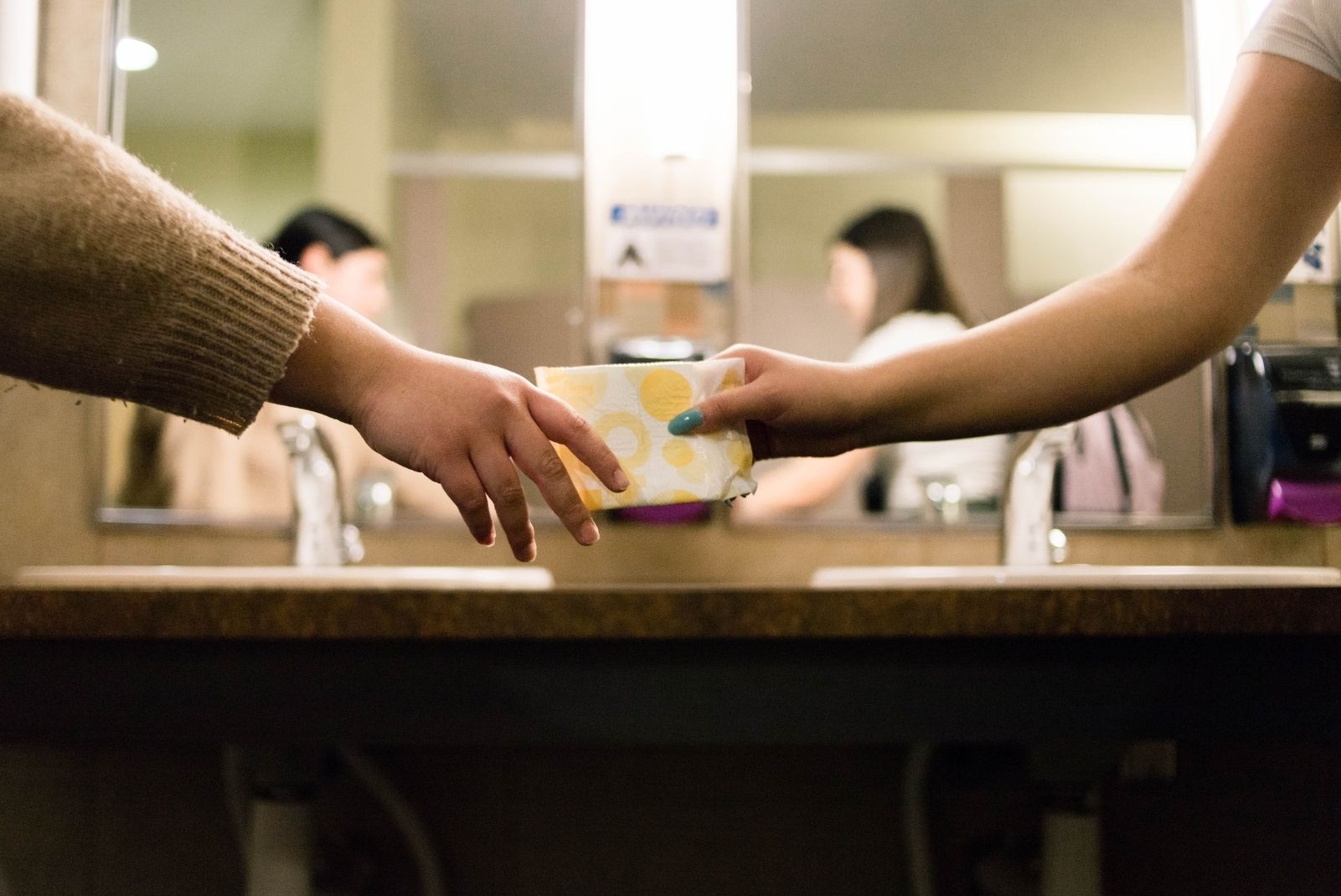 A student hands a sanitary pad to a peer - photo by Annika Gordon, Unsplash
Unsplash
In July, Spain passed a sweeping bill providing comprehensive protection and assistance to victims of sexual violence in all of its forms, including having a clear definition of consent, considering street harassment a punishable crime, and financial aid for victims of sexual violence.
As Afghanistan faced significant changes in power in August, IPPF expressed concerned about the future of the enormous gains made in life-saving sexual and reproductive healthcare for Afghan women and girls. We urge that these services continue to be available, and that collaborations with partners and NGOs who provide them are sustained. We also ask the international community to stand in solidarity with the people of Afghanistan.   
COP26, the United Nations Climate Change conference, was held in Scotland from October to November. IPPF took part as the climate crisis presents serious threats to sexual and reproductive health and rights, particularly for women, girls, and other vulnerable or marginalized populations. For example, through reduced or unavailable services in areas affected by disasters, harmful impacts on maternal health due to heat exposure, and increased incidence of sexual and gender‑based violence in situations of humanitarian crises or displacement.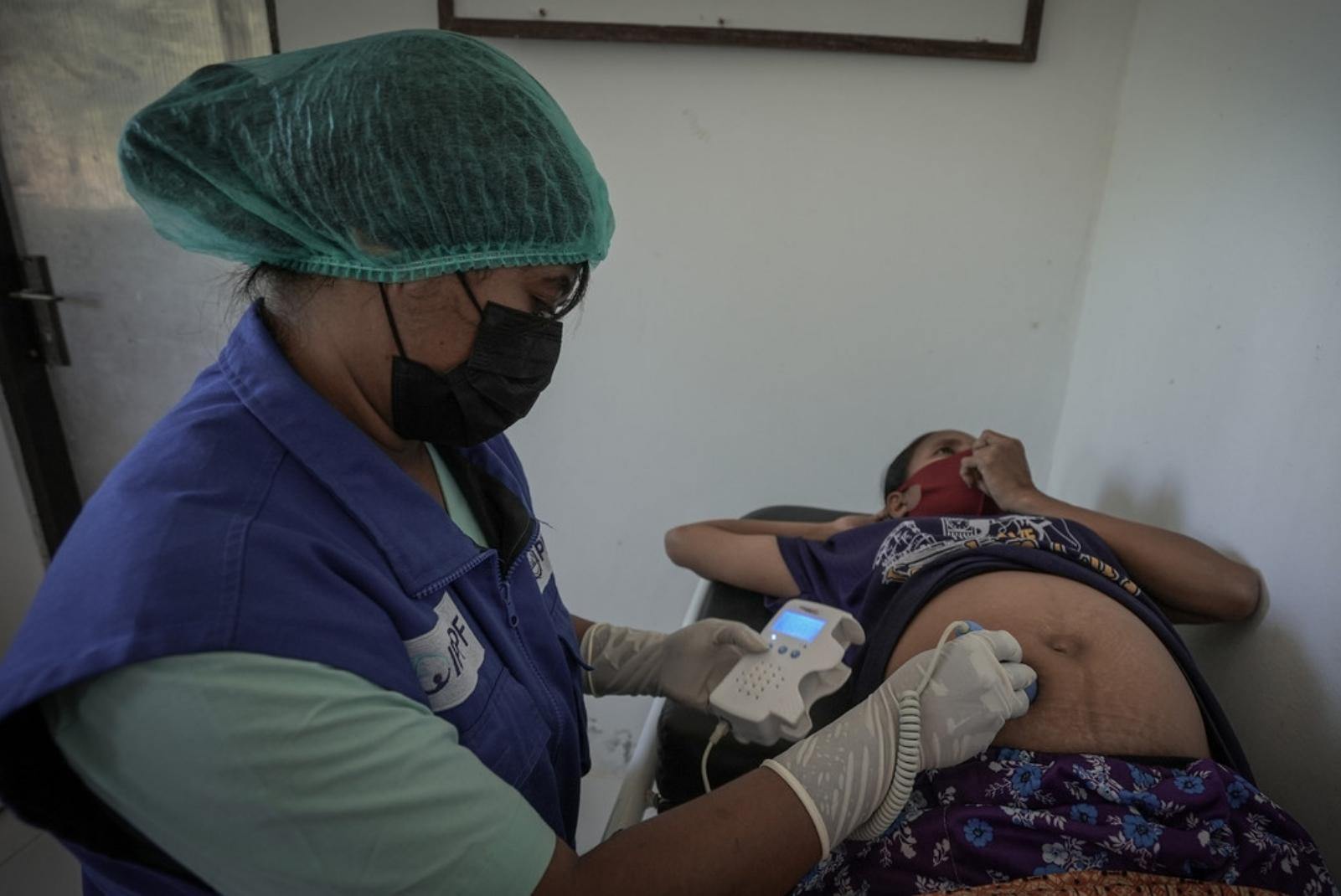 A healthcare professional scans a pregnant person in the aftermath of Tropical Cyclone Seroja in Indonesia
IPPF
In April, the UK government made the unfortunate decision to cut the aid budget from 0.7% to 0.5%, a move that will exacerbate inequalities further and widen economic, social, and healthcare gaps in low-income countries, with women and girls undoubtedly being hardest hit. Cuts cost lives – and we urge the UK government to reverse its decision, especially at this time when the COVID-19 pandemic has dramatically put gender equality progress and women's rights at risk.
Contraception
In a win for easier access to contraception, from July the UK made the contraceptive mini pill available for sale over the counter without a prescription. IPPF would like to see this go one step further by being available free-of-charge.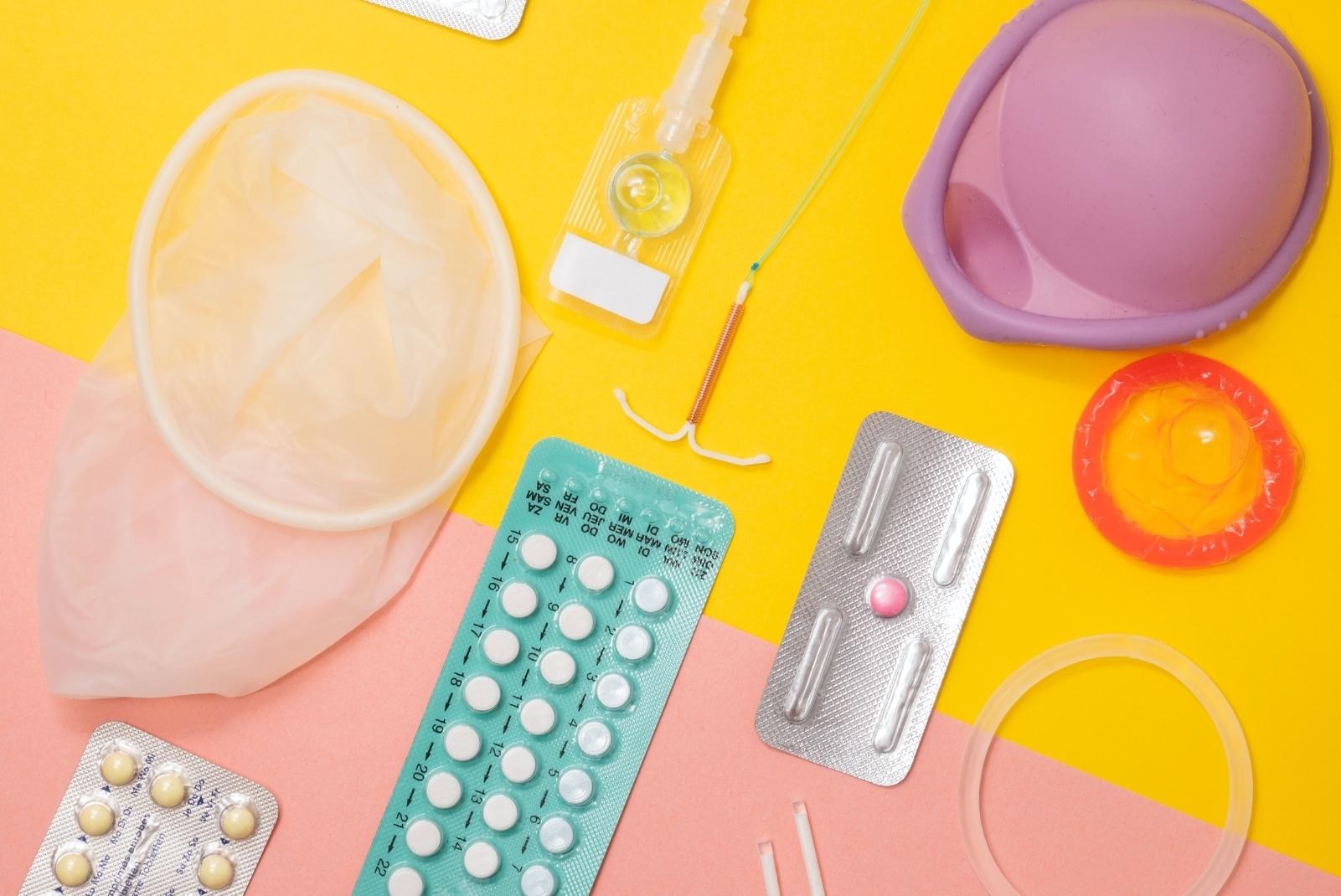 A range of contraceptive options - photo by Reproductive Health Supplies Coalition
Unsplash