The COVID-19 pandemic requires a radical response when typical efforts to tackle sexual and reproductive health needs are more difficult to deliver. Many communities are affected but women's access especially, to urgent and trusted healthcare, is now heavily impacted.
Women have been pressed to stay at home, limiting their mobility and ability to seek life-saving sexual and reproductive health (SRH) services and increasing their risk to both sexual and gender-based violence (SGBV). Lockdowns and stay-at-home orders imposed overnight, confine women to their homes – which for some women can mean no escape from their abusers. Healthcare must not stop but adapt to this ever-changing situation and ensure that women and girls are always protected and supported.
WISH2ACTION (W2A), IPPF's flagship women's integrated sexual and reproductive health programme, has been implemented across 15 countries in Africa and Asia. It has witnessed first-hand the need to adapt to a rapidly changing context to ensure and protect client's rights and access to services.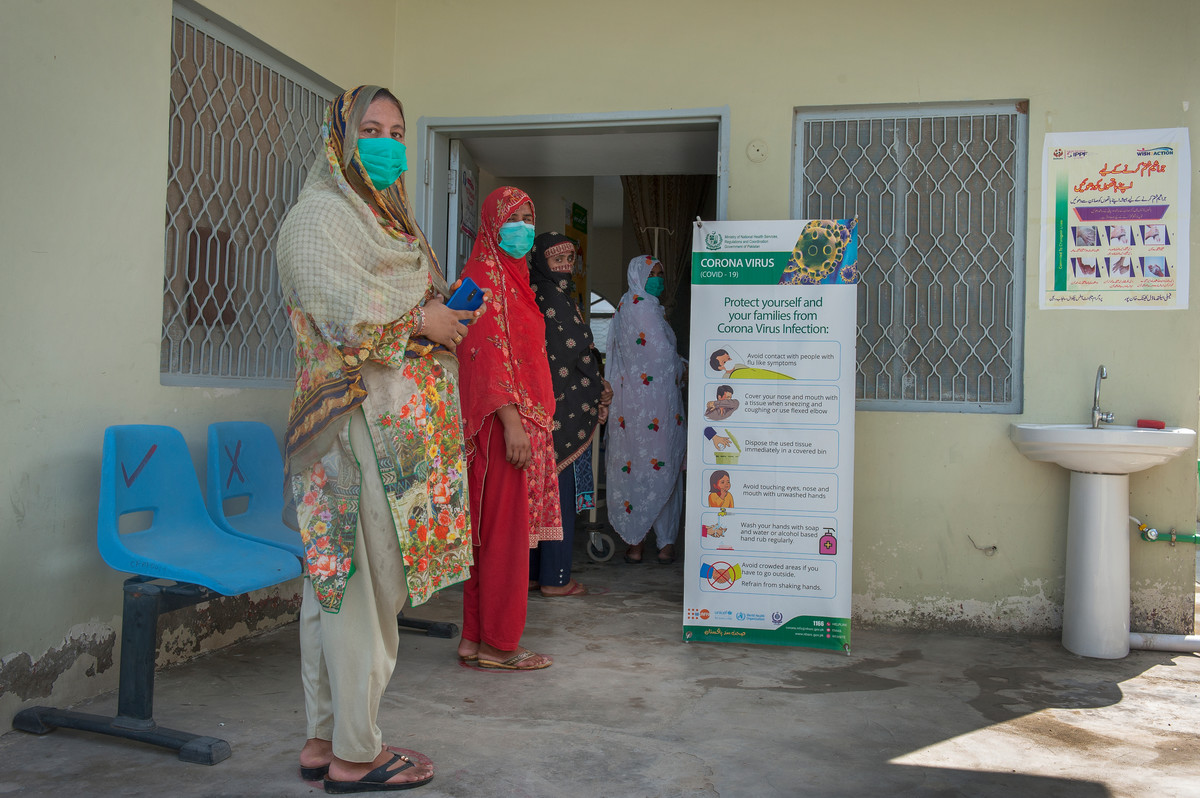 Globally and as observed through the W2A programme, access to SRH services have been challenging during the COVID-19 crisis in different ways. There has been lack clarity from governments on whether SRH is considered an essential service and if a woman can break lockdown orders to seek SRH services. For some countries where SRH was declared an essential service, adequate plans were not in place. In Uganda, pregnant women are reported to have died during the pandemic while seeking care, due to disruptions in public transport services. SRHR was either deprioritized or not considered in response plans. Additionally, SRH service providers were not trained on service provision in the COVID-19 context, provided with adequate levels of infection prevention and control (IPC) materials and/or transferred to work on the COVID-19 response. Education facilities were closed which meant not only were access to services affected, but also vital SRHR information to tackle myths or refer to healthcare. Lockdown measures saw closures of factories producing commodities, reducing contraceptive availability and disrupted commodity supply chains.
While we are yet to see the full impact of COVID-19 on SRHR, a recent study suggests a 10% decline in contraceptive use would leave an additional 49 million women without access to modern contraceptives (pre COVID-19, 218 million women had an unmet need for modern contraception).
The pandemic has required SRHR development practitioners to be adaptive and innovative to meet the needs of clients. Our W2A programme, has made several programmatic adaptations to respond and provide rights-based care.
Protecting our clients and health workers
Service delivery partners kept clinics open though many had to operate with reduced hours and staffing. Clinic services were adapted in line with government directives on social distancing (in waiting areas, redesigning client flow, screening of clients as they came in), enhanced hand-washing provision, increased IPC measures, separate consultation rooms for suspected COVID-19 clients, script guides were updated to include COVID-19 information, and referral pathways as part of routine SRHR counselling sessions.
In responding to the increased risk of SGBV, refresher training was provided to service providers on screening, counselling, treatment, and provision of psychological first aid for SGBV survivors. Referral linkages were strengthened in countries in collaborations with other stakeholders.
Moving services to help and support online
New technologies such as call centre helplines providing telecounseling and telemedicine services were newly established (Sudan) or scaled up and promoted where they were previously in existence, to incorporate COVID-19 messaging and strengthen referral linkages (Afghanistan, Bangladesh, Ethiopia, Madagascar, Pakistan, Tanzania Uganda, Zambia and Zimbabwe). Helplines are toll-free to enable the poorest in society to access services. We are harnessing mobile technology for information dissemination, client consultation follow-ups, booking appointments and supportive supervision and monitoring of clinical staff.
Reaching people at home and increasing self-care options
Community-based distributors (CBDs) were trained on inclusion of COVID-19 awareness messaging and provided with infection prevention and control materials. Those very same CBDs providing pills and condoms also shared information on referrals for long acting reversible contraception. While mobile outreach services were on hold in Pakistan, outreach providers were deployed as door-to-door health visitors. The COVID-19 pandemic increased expansion of DMPA-SC (Sayana press) as a contraceptive method in five countries (Burundi, Madagascar, Malawi, Pakistan and South Sudan). With Madagascar, Malawi and South Sudan exploring opportunities for self-injection through launching pilots and inclusion of counselling for self-care in service provider training.
Advocating for SRHR as a COVID-19 response
But we need to ensure that SRHR is seen as critical to any health response. In Bangladesh, our W2A programme advocated for the inclusion of SRHR in the COVID-19 national response and all our 15 countries participated in national or regional COVID-19 response task forces and consultations. Our efforts supported governments in eight countries to develop guidelines on SRHR in the context of the pandemic through taskforce or at their direct request. Working on the development of national training curriculum and training service providers, while assisting IPC provision, conducting health facility readiness assessments to identify gaps, and developed action plans. All the way through to participating in commodity gap assessments and working with national and district health offices on stockout management.
These adaptations and strategies have kept the W2A programme running where possible. This crisis has taught us that we need to be better prepared. Though globally restrictions are being lifted we need to start advocating now for governments to consider SRHR as an essential in any future crises or at least considered in the response.
There is a need to ensure that women are adequately represented on response task forces and committees and their voices are reflected so that SRHR is adequately included in the future.
WISH2ACTION is and will continue to work with government health, population and gender ministries as well as other partners and stakeholders on these programme adaptions to better respond to the needs of women and girls and advocate for women to be able to exercise their rights in the COVID-19 context.
Samia Khatun, IPPF, Head of Region, WISH2ACTION programme