A visionary partnership programme initiated by the Government of Japan (GOJ) to support IPPF Member Associations to deliver HIV and sexual and reproductive health services in Africa and Asia.
Si nce its establishment, JTF has enabled IPPF to integrate HIV services into sexual and reproductive health and rights (SRHR) programmes through capacity building and dedicated projects. Member Association in 52 countries have implemented 132 projects providing over 2 million HIV and SRHR.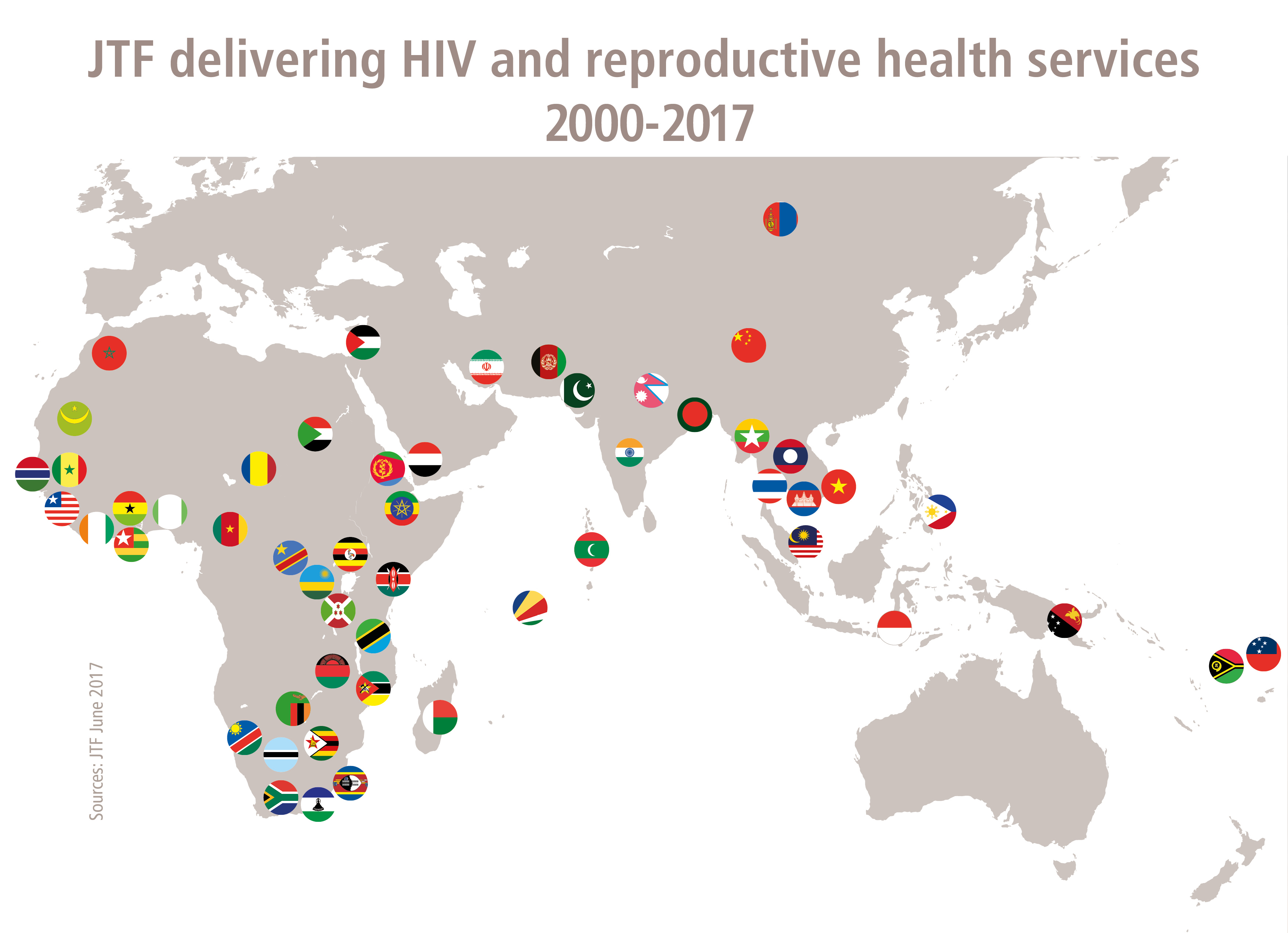 These projects have transformed the lives of people most vulnerable to HIV and high risk of maternal and child mortality. Equally, it ensures that as a donor, the GOJ's response to HIV remains people-centred and contributes to human security.